Paymattic Review: Is It The Best Donation and Payment Plugin?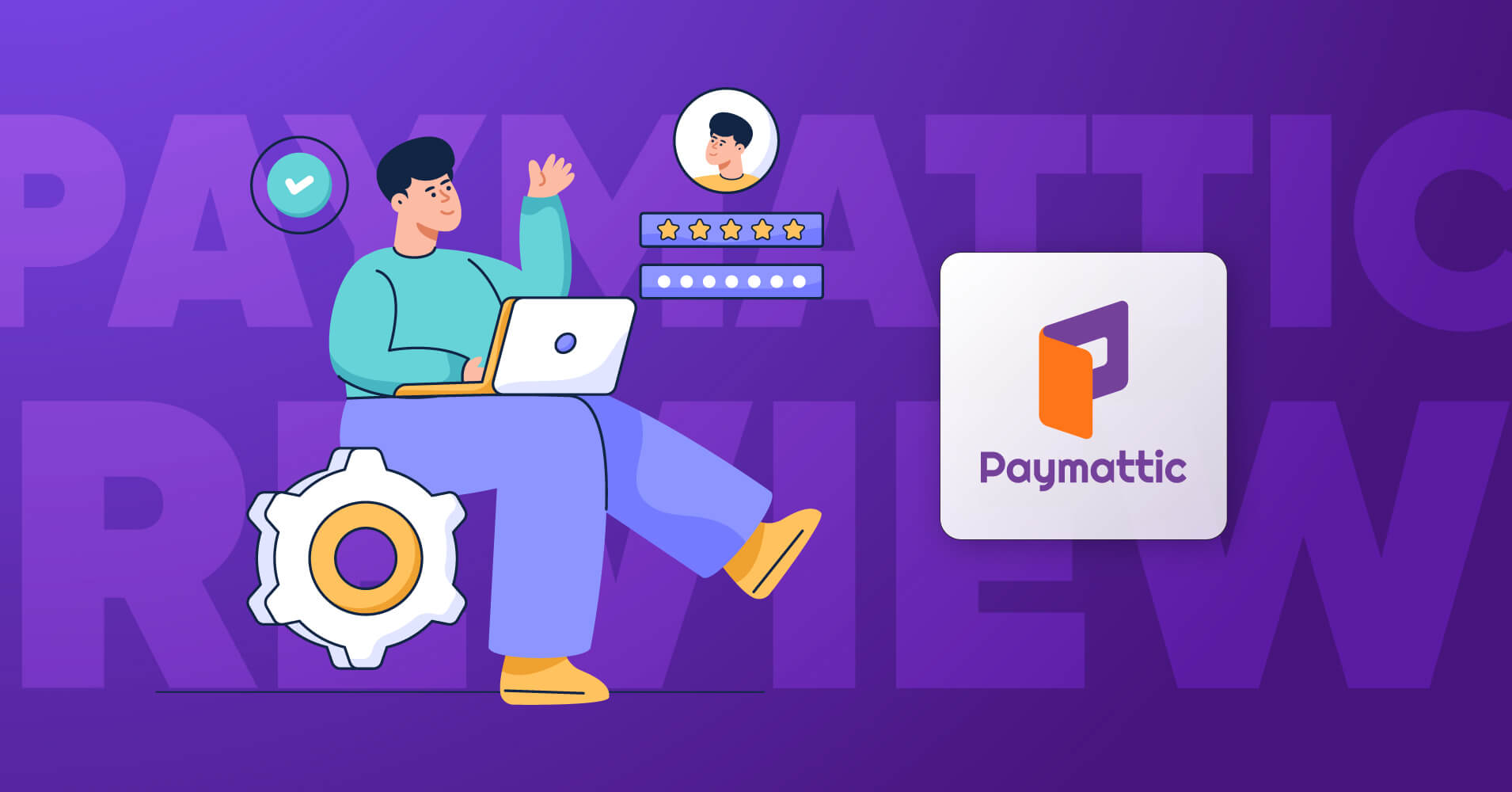 Collecting and managing money for a good reason is not always easy. Because the collection box near any street corner may not attract attention for the donors, even It is also inconvenient for the fundraiser to collect the fund individually.
You can make it easier by adding a website donate button on your WordPress websites. Because an attractive and userfriendly donation and payment plugin for WordPress like Paymattic has a better opportunity of being noticed by donors.
Using its super cool features, you can create attractive payment forms, offer multiple payment gateways for WordPress websites with maximum security, and do many more things to make your online donation and payment system hassle-free.
As a non-profit organization depends on the goodwill of donors to achieve its noble objectives. Only such a website with an effective plugin, Paymattic, can deliver all the relevant facilities for sending and receiving donations or payments. In this post, we will discuss the following:
So, grab a seat as we take you on this Paymattic review journey!
What is Paymattic?
Paymattic is already making waves for its amazing donation and payment features. This best WordPress payment plugin allows you to construct full-fledged payment forms with numerous payment gateways.
It offers pre-built form templates to help you establish your business website quickly. You can also combine your forms with other platforms, like FluentCRM, Fluent Support, Zapier, Telegram, Slack, Mailchimp, Tutor LMS, LearnDash, and others!
Consider the following Paymattic WordPress payment plugin highlights:
Painless payment processing
9 payment gateways integration
70+ pre-built form templates
Integrations with multiple platforms
135+ currencies support
Advanced editor
35+ custom fields
Subscription payments
Payment Item Field
Individual customer profile
Form import-export
Spam protection
Reports and analytics
So let's take a closer look at Paymattic's free and premium features in this part.
Paymattic free version
Paymattic free version is a highly customizable donation and payment solution with hundreds of options. All the basic features to create a form and accept payments online are free to use. Paymattic free version offers a powerful donation and payment solution for any WordPress website. It also has an intuitive and secure payment system.
Paymattic is great at collecting payments, making it appropriate for small businesses, online learning platforms, charity, and nonprofit websites. It is another muscular contender in the form creation space. To collect payments, you can create a form using 20 input fields.
Paymattic includes other features in its free version:
Receive payment from Stripe
Anti-spam measures (Cloudflare Tunstile, Google ReCAPTCHA, Honeypot security)
Form import-export facility
Email marketing automation with FluentCRM and Mailchimp
Limited templates facility
Pros of Paymattic
Considering setting up a donation and payment system? You can choose between third-party solutions and developing your in-house solution.
Each alternative has its pros, cons, and expenses to consider. You will find multiple advantages if you choose a third-party solution like Paymattic. To figure that out, let's start by checking the pros of the Paymattic plugin right away.
Flexible donation system
Donations remain the largest source of revenue for charities and non-profit organizations. It's also popular with others who need support for their projects, sports clubs, and others looking to raise funds for a good reason.
As you might expect, a plugin like Paymattic is the most useful way to raise donations. The flexibility of the donation and payment plugin for WordPress makes it the perfect platform for counting a donations page or creating a dedicated fundraising website.
To do these things more effectively, Paymattic lets you create customizable forms to collect payments and donations. You can create forms, publish them on your WordPress site, and manage donations and payment smoothly.
Here the process is very simple; you just need to create a donation form and paste the shortcode on any page. The job is done. Now your payment form is ready for online donations! Some of the other key fundraising features of Paymattic include:
Recurring donations
Guest donation facility
Donation progress bar facility
Custom donation amount
Customer profile
Personalized images
Preferred billing intervals
Custom Design
Designing top-quality payment and donation forms is crucial for any company or business, especially in ensuring payments. But how can you ensure that your form will be truly effective?
With Paymattic, you can add a smart form design that allows you to style your payment form dynamically. You can get two different sections within the Design Settings page one is Form Layout, and another one is Form Element Styling.
Painless payment processing
Paymattic is the ideal WordPress payment and donation plugin. It has 9 different payment gateway integrations. That's why the payment system is quite simple and convenient here. You can use the Stripe payment gateway with the free version of the plugin. The pro version of the plugin also includes other famous names in the payment industry.
It accepts payments through Stripe, Mollie, Square, Paystack, PayPal, Razorpay, Billplz, Payrexx, and SSLCOMMERZ. Offline payment is also an option for direct bank transfers or manual payment.
Moreover, Paymattic allows you to design payment forms and donation forms quickly. It has the following amazing features too:
9 payment gateways
One time payment
70+ pre-built form templates
35+ custom form fields
Subscription payments
Modal checkout
Tabular product display
135+ currencies support
Super learning management system
You may find several LMS plugins for taking online learning courses. But when it's about selling, you need a plugin by which you can collect the registration fees for your courses and gather all the relevant information. Here another challenge emerges in front of you – to pick the best payment plugin for WordPress by which you can manage all the expected problems without any hassle.
Here we recommend you use Paymattic to manage your payment to buy any online courses from different learning software like Tutor LMS, LearnDash, and LifterLMS. The Paymattic plugin sports a smart integration feed where you can unleash powerful features like auto-enrollment, instant unsubscription, welcome emails, etc., with a single checkmark.
Third-party integrations with Paymattic
Paymattic, the donation plugin for WordPress, gives you all the integration processes in one place without paying extra. It provides multiple influential integration facilities for its users. Usually, you can't get all the options in the same plugin except Paymattic.
Using this tool, anyone can make Mailchimp newsletter signup forms and ActiveCampaign list signup forms; you can even send SMS in real time with Twillio. Paymattic has a versatile array of integrations that cover a wide range of functionalities. But if your needs go beyond that, there's always Zapier.
The following integration facility you can avail from the pro version:
FluentCRM
Fluent Support
Mailchimp
ActiveCampaign
WP User Registration
Twilio
Slack
Telegram
Google Sheets
Zapier
LearnDash
LifterLMS
Tutor LMS
Webhooks
Dynamic privacy and security feature
Paymattic protects you from spam attacks while creating and adding forms to your websites. It will save you from all types of spamming. Paymattic provides built-in Google ReCAPTCHA to secure online forms while collecting funds and making payments.
You can add this amazing feature to your form. It is easy and highly configurable to integrate into your website, making it safe and secure. Moreover, you can enable Honeypot and Cloudflare Turnstile to protect your forms from spambots. These security features are extremely popular among users for handling spam.
Business reports and analytics
Paymattic has another advanced and insightful feature for its pro users. Using this feature, you can get different cutting-edge reports and analytics, gain insights into your business and manage your campaign more efficiently.
Moreover, Paymattic has an insightful reports page where users can see all the crucial matrices presented in smart graphs and charts. Even you can monitor the following information too:
Total customers
New customers
Total revenue
Revenue this week
Revenue for period
Payment statuses
Top customers
Payment methods and others
Customer support and documentation
Another significant factor of Paymattic is its reliable customer support system for its users. Users usually get support when they get stuck while using the plugin.
There are detailed documentation and visual guidelines from YouTube videos of Paymattic that causes the plugin usage more manageable and more satisfying. Likewise, expert support engineers respond to each support ticket with the maximum urgency.
Cons of Paymattic
We now have a better idea about Paymattic, which means what kinds of advantages they have we already came to know from the above section. Now we will try to discover a few disadvantages of this plugin regarding features and functionality.
Recurring donations and some other payment gateways for WordPress require a paid plan
It might be pricey for smaller nonprofits
No automatic currency switching option
No foreign language support except for the PayPal checkout page
Paymattic pricing
Paymattic covers all the basic features but still suggests premium licenses for its users to extend its functionalities. The core features are provided in the free version of the plugin but operating a pro version can assist you with multiple benefits. Here are the pricing plans that Paymattic suggests to its users:
The pricing mentioned above is cost-effective, understanding that you can get A Grade WordPress donation and payment plugin.
Final words
Collecting funds and payment for a good reason can be very difficult and certainly needs nonprofit organizations to use various methods and unrelenting hard work to succeed, specifically when the pressure is high.
If you collect funds and manage the payment system online or offline, your customers expect an easy-to-use online payment or donation method. Once you've decided that you need one, using a third-party software provider for your donation and payment management, Paymattic would be one of the best choices.
Many other good reasons are working behind this supper cool donation plugin, for example:
Simplicity
Security
Easy website integration
Guidance
Easy website integration
Reasonable costs, and many more to mention
By the way, no matter what you choose, we think Paymattic offers your customers the power to collect donations and payments online or offline, improving efficiency and customer satisfaction. It can mean big progress and evolution for your organization!
You can start the trial with a 14-day money-back guarantee to simplify your business with one of the best WordPress payment plugins, Paymattic!