13 Types of Tweets That Will Improve Your Twitter Marketing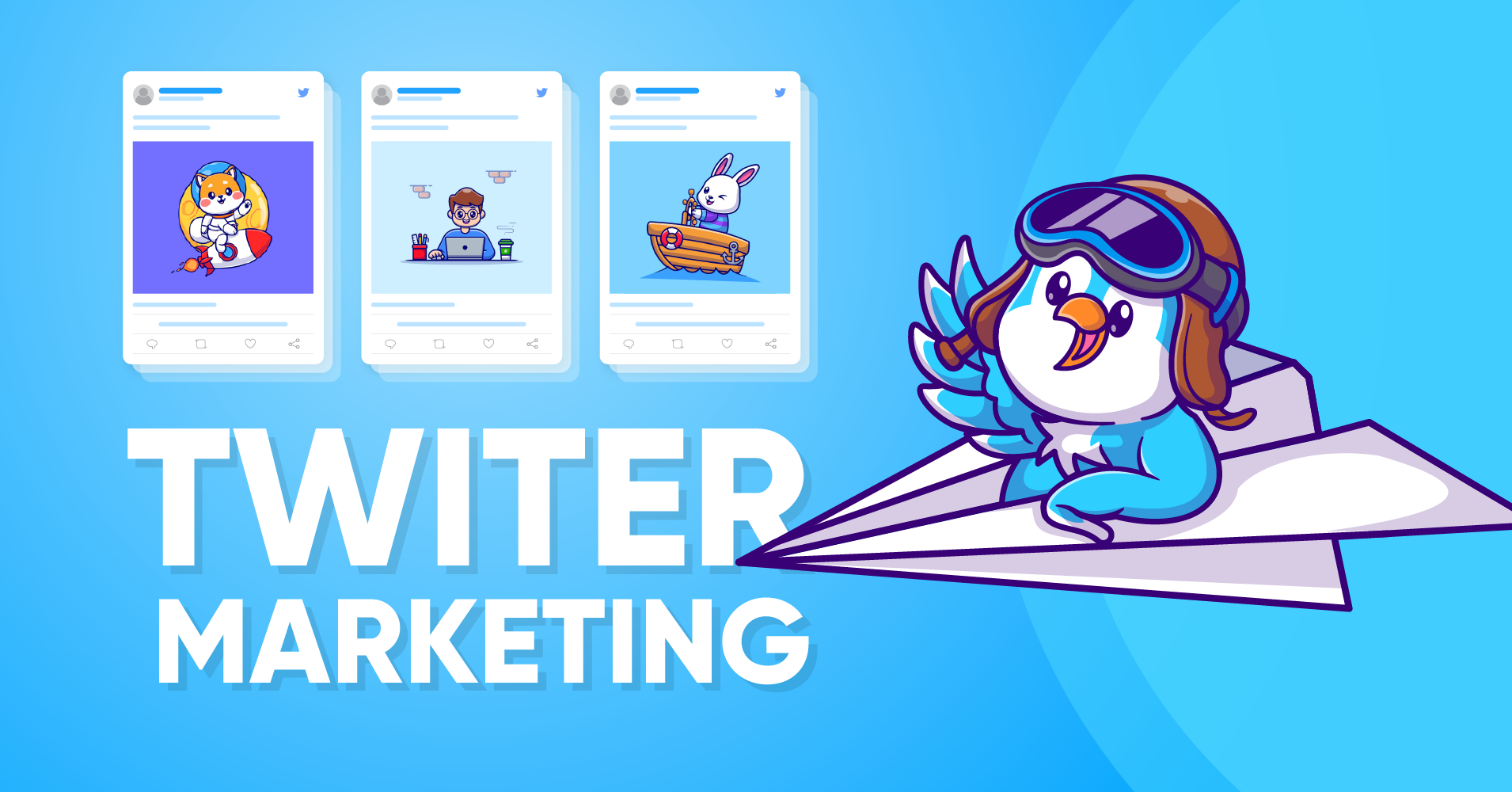 Do you want to know the best types of tweets for your Twitter marketing?
With 368 million monthly active users, Twitter is your brand's most potential social platform. It's easy to understand why brands choose Twitter over other popular social channels to promote their brands.
However, it's no longer sufficient to post only about trending topics. Each social platform is different, and so is its audience. Your brands need effective Twitter marketing tips to keep your users engaged and outrank the competitors.
That's why we've created the blog. Here we'll talk about the thirteen types of best tweets that will give a push to grow your business. Let's start.
Why do you need different types of tweets to stand out?
Building a solid Twitter marketing strategy is a multi-step process. It needs a lot of understanding of how it works and how to grab the audience's attention. Moreover, you can't keep posting the same boring stuff on your socials regularly.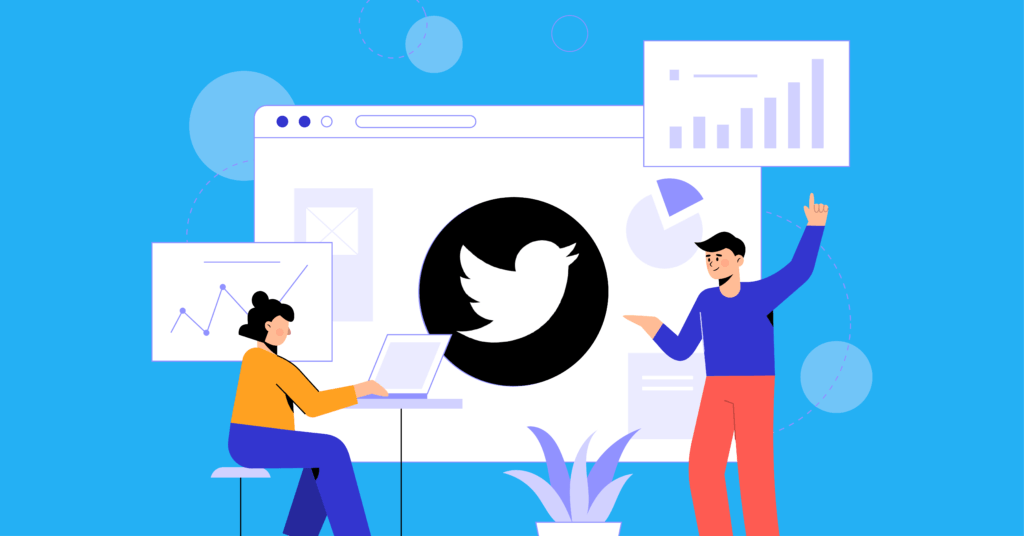 Creating trending and engaging types of tweets has some effective outcomes. It helps to increase brand awareness, connect with potential customers, and boost website traffic.
Moreover, Tweets' replies give insights into the audience and build a bond between the brands and users. So brands know better who their audiences are and what they want.
What types of tweets work best for Twitter?
Twitter is not just a place to be active and start tweeting about any random topic. You need proper strategies to create a personal relationship with customers and increase sales.
So wondering about what types of tweets can leverage your business? It's time to fasten your seat belt and get started.
Ask questions
One of the most effective ways of social media user engagement is asking questions to your users! To start a conversion, it doesn't have to be a typical brand-related query. For a starter, you can ask anything that relates to your audience and initiate a conversation.
User-generated content
Do you know 86% of companies understand the importance of user-generated content and display it to create better user engagement?
The truth is users want to be pampered. They want to be heard, listened to, and responded to. So when brands respond to UGC, it encourages users' brand loyalty.
While you spend time on Twitter, check what your audiences are talking about you and address them properly if needed. This lets your user feel valuable, simultaneously showing your business's transparency.
Brand announcements
69% of Twitter users have purchased from the brands they follow. Brand announcement tweets directly impact your users to generate sales.
Brands have been following many strategies to share exciting news on Twitter. How about an engaging tweet that connects with your followers immediately?
These types of tweets get more likes, comments, and shares. Moreover, brands can pin this tweet to the top of their profile to get noticed by new visitors. And this tweet can be updated occasionally if there's something new to share.
GIFs and memes
Do you want to tweet some top-notch engaging content from your Twitter handle? Well, posting GIFs and memes gives your audience a personal connection to relate to your content.
Your tweets only get 280 characters to explain everything you want to tell your visitors. Enters GIFs and memes– powerful tweet types to do your Twitter marketing.
For a long time, prominent brands have been tweeting this content to get viral. They often use social media memes and GIFs from the GIF library in their tweets and replies.
Spotify uses the most viral Bernie Sanders memes to get more impressions on Twitter.
Blog content
Blog posts are among the most popular content types on all social platforms. When you produce a good quality article, you should promote them on social media to get as many readers as possible. Moreover, it gets traffic to your website too.
So when you have quality content, post them on social channels to get indexed. Moreover, it helps you understand how your readers respond to your blog.
Visual content
Your target audience doesn't want only a bunch of texts; they love to see visually stunning content. Engaging visual content is a great way to hook your visitors and improve brand recognition.
Gone are those days when the simple text was sufficient to attract your audience. Today your post needs to contain something interesting. For instance, you can hook your customers by sharing infographics, branded graphics, or photography while they're scrolling.
Product teasers
Teaser tweets are great tweets for Twitter when you are launching a new product or feature. These tweets help to create a buzz and build excitement for the audiences. You can take different types of tweet strategies, such as using threads, creating hashtag feeds, etc.
These Twitter marketing strategies attract more traffic to your website and eventually speed up your sales. Honda tweets about its upcoming product and gives a glimpse to tease the audience.

An all-in-one social media solution for your brand
Products and services
It's not a good strategy to only post promotional content. Instead, you should focus on your products and services to enlighten your customers.
Your Twitter marketing strategy should definitely incorporate product tweets more often. Because new and regular customers, check your social handles to get updated.
In this tweet, Starbucks encourages customers to get an iced drink even in the US airport. Along with the drink, this tweet talks about a new branch too!
Tips
Twitter has a massive follower base, and as a brand, it's your duty to inform and educate your audience as much as possible. No matter what industry you belong to, you can always share some tips on Twitter.
Grammarly is a cool tool that we all use, and they tweet writing tips regularly. These small yet effective tweets are cool tweets to post and great way to engage your audience.
Polls
Audience interaction can build a solid relationship. Polls are the most popular types of tweets that brands implement to get user insights. Businesses can get honest feedback that helps to improve their products and services.
Giveaway tweets
A giveaway tweet is another tweet marketing strategy that can help you to increase sales. You can add some conditions to increase your Twitter followers. The more you get followers, the more chances for better engagement.
And when you have a better engagement rate, they will trust you better and start doing business with you.
Testimonials
Do you know 92% of users' read testimonials before buying any product? Today online shopping is the most common form of shopping; testimonials are the deciding factor.
So among the different forms of marketing tweets, testimonials drive sales directly. Your Twitter followers are most likely looking for your new updates on social platforms.
And when you see someone talking about your product, give them a sense of assurance to proceed further.
Flash sales
Discount deals are something your loyal customers wait for the whole year. So tweets are great heads up for the followers to avail sales immediately.
You can also share the promo codes or the exclusive conditional offers to attract more!
Final thoughts
That's it! We hope you understand the dimensions of different types of tweets in your marketing strategy. However, depending on your niche, you need to pick the effective tweet types your users connect with.
Bonus tip: If you want to make the most out of your tweets and embed them on your WordPress website, we suggest you get WP Social Ninja, a reliable social feed solution for your brand.