WP Social Ninja Turns Two: A Look Back and What's Ahead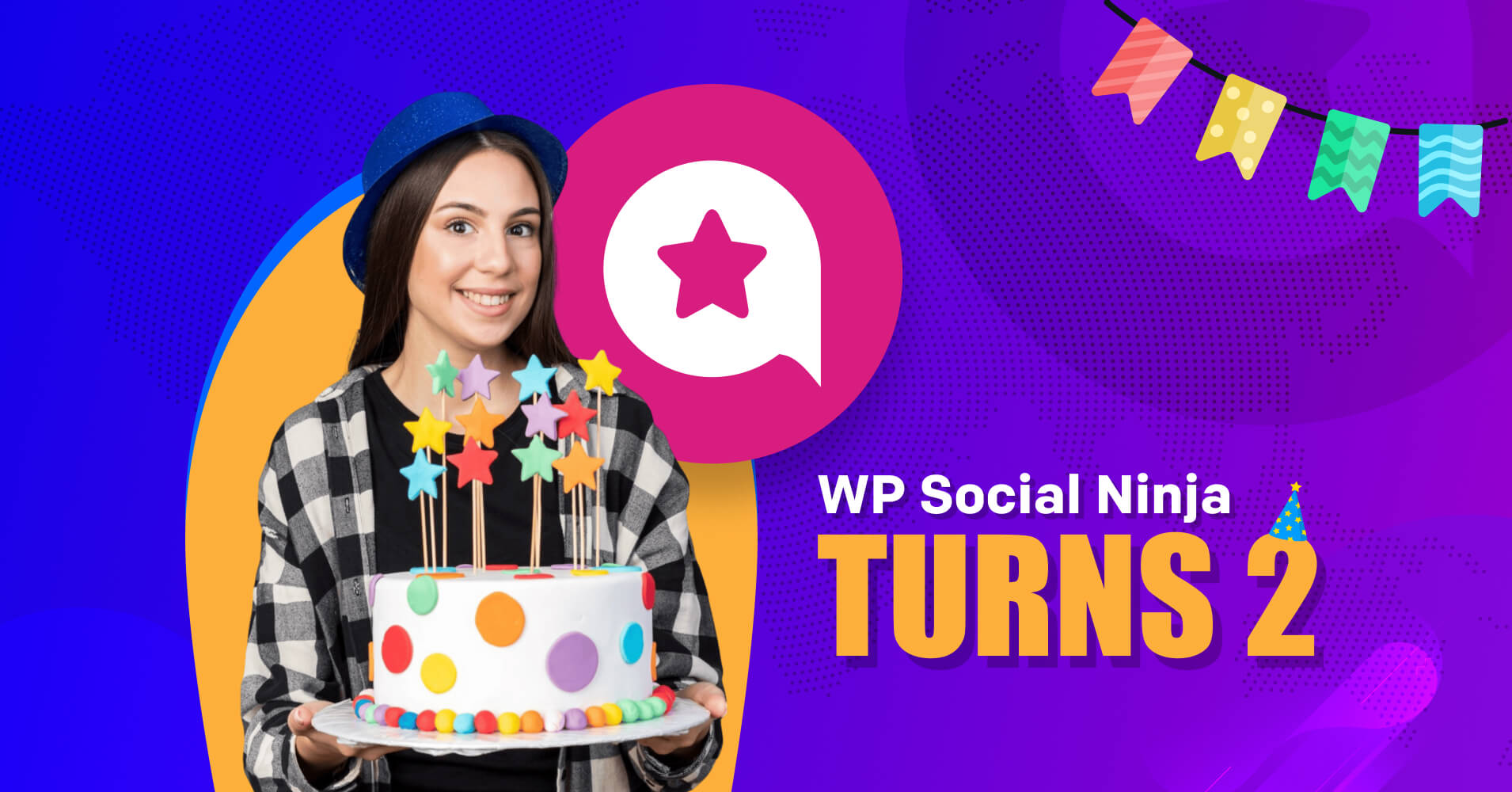 WP Social Ninja, the all-in-one social media plugin, is celebrating its second birthday! Today is WP Social Ninja Day! For the last two years, WP Social Ninja has been landscaping the WordPress ecosystem's social selling and e-commerce experience!
As we celebrate this special day, let us look back to see how far we have come and look forward to the future! In this anniversary blog post, we will take you on a journey on how this plugin is becoming well-known in the WordPress world!
Do you want to come along with us? Then, let us begin our journey.
Throughout the journey
Let's look at the present before we go back to the past or peek into the future. As it is said that numbers speak louder than words, we are going to present some stats and numbers without boring elaborations!
10k+ active installations
125k+ downloads
203 knowledge-base articles and how-to blog posts
2.3k Twitter followers
1.5k Facebook community members
37 product-related YouTube videos
100% customer satisfaction based on 35+ reviews
How WP Social Ninja is helping users throughout the years
We are saying again that WP Social Ninja is an all-in-one social media plugin, and we offer the best service for our precious clients!
There are two questions here! Why and How?
This section will unveil the answers to these two questions! Let's witness!
Social Feeds: WP Social Ninja can bring your feeds from 4+ platforms like Facebook, Instagram, YouTube, and Twitter with the most straightforward integration process, show them to your website, and let you customize them to your heart's content down to the last element!
Social Reviews: Each and every review shows how good your business is. WP Social Ninja is your ally in this venture. This mighty platform seamlessly integrates reviews from 11+ popular platforms like Google Business Profile, Facebook, Booking.com, Yelp, AliExpress, and many more!
Social Chats: WP Social Ninja also has 15+ social chat widgets. You can also interact through Messenger, WhatsApp, Telegram, WeChat, and many more popular chatting platforms on your WordPress website. Instant messaging with your visitors gives a sense of trust, and a personal touch can boost your revenue to a great extent!
Notification popup: This super-dynamic feature will display your important reviews popping up on your site and let your customers notice your excellent service!
Testimonials: Powerful testimonials build strong authority, enhance credibility, and make your business trustworthy. But WP Social Ninja lets you display your precious testimonials how you want! We have all you could ask from a social media plugin!
Shoppable Instagram Feed: We have introduced an exceptional feature, Shoppable Instagram Feed. Embed Instagram posts to your online product or any link to hook your potential customers. Make your sales fly high.
Quick Support: We have loads of blogs, documentation, and video tutorials to guide you through. Even if you face any problems, our support team is ready to be an aid. We are here to listen to your problems 24/7.
About the second-year updates
We can never be satisfied, and we worked last year to make WP Social Ninja a better plugin. The race we raced against ourselves was to deliver a better user experience.
Throughout the year, we worked hard to introduce new features like the Shoppable Instagram feed, GDPR Compliance for Instagram, and many more. It's time to go through a recap.
Shoppable Instagram Feed
E-commerce is an ever-changing landscape; things can go north anytime! But hey, team WP Social Ninja is always working hard so that our clients never fall behind.
In the first part of our second year, we introduced an exceptional feature, the Shoppable Instagram feed. To make it simple, you can connect your e-commerce site to the Instagram feed you are showing!
Let us elaborate: you are active on your Instagram account, a well-curated, properly decorated feed you have, but you make your sales through another website. You can connect any posts to your site with a shoppable Instagram feed.
And guess what? It's super easy.
GDPR Compliance for Instagram
Your feedback is our top priority. Our valuable clients have asked for GDPR Compliance for several months, and we heard! We have revised Instagram's data protection policy, and your website will be GDPR-compliant.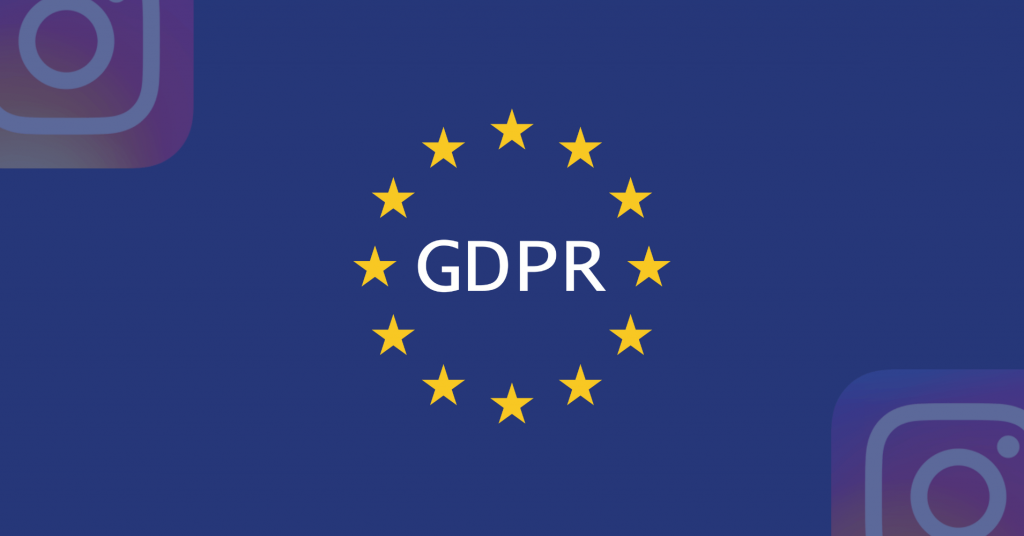 This GDPR-compliant Instagram feed will not ask for any third-party request, and your feed images will load from your own domain. No more GDPR penalties!
Manual access token
As a business owner, security might be your biggest concern where occurrences fly around on a daily basis. It is very common you might have to work with third parties or agencies, and you ought to share your passwords!

With a manual access token generator, you can be more assured, and no more sharing passwords! Your access token will connect your account, and your worries can take a break!
Improvised Facebook feed
WP Social Ninja brings a Facebook feed to your site; that's old news already! What's new is the Album feed and Events feed!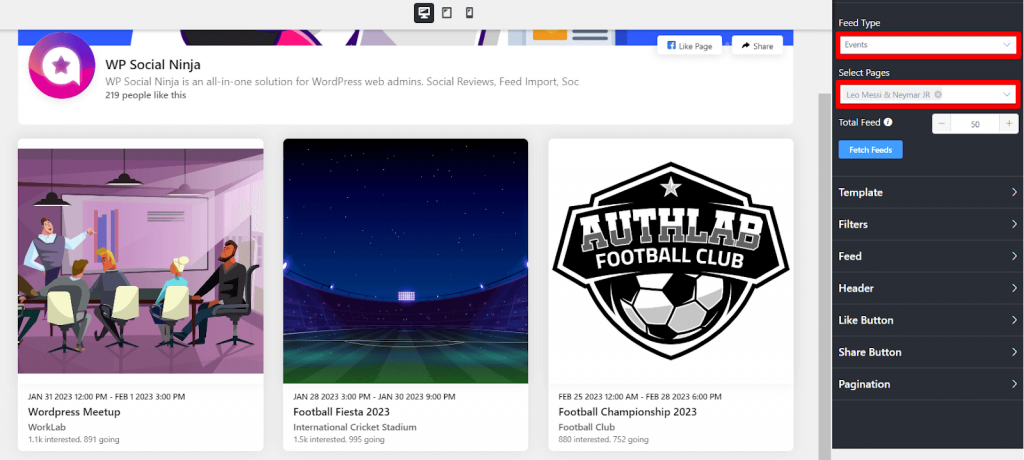 Let us elaborate! Suppose you are holding a special event to engage your customers or for any other reason; with WP Social Ninja, now you can display your events on your site and let your visitors know about the event. No one should be left out, right?
Now, about albums! Albums are used to sort your visuals on Facebook, and you probably have different albums for different cases! No more hassle to show a single visual when you can bring the whole album. The bigger, the better!
Feedbacks
Throughout our two-year journey, we tried to make a plugin that could greatly aid our beloved clients. Whenever we see positive feedback from our clients, we get so excited and thrilled that we are building our community for a great purpose.
This is from one of our happy clients: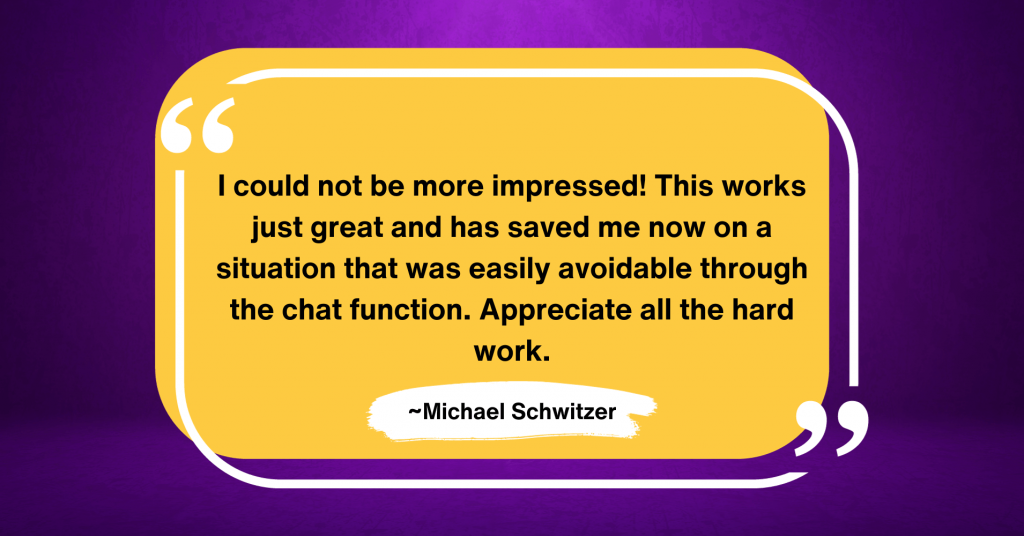 Here's another one: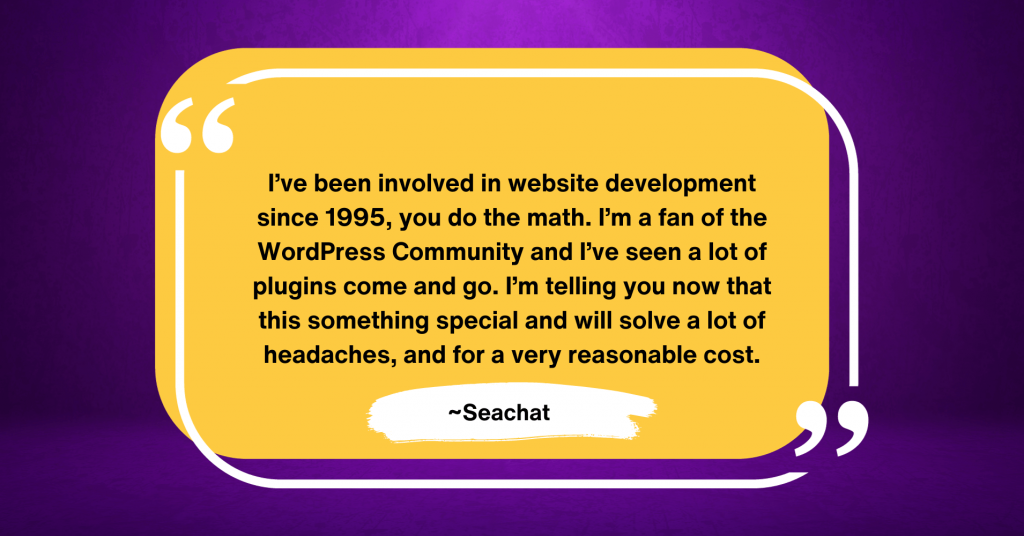 Team WP Social Ninja at WordCamps
The constant urge to improve knowledge and exchange information is a journey that never should end. And as WordPress enthusiasts, nothing can be better than WordCamp.
This year, we organized WordCamp Sylhet in our city! Our members were not only among the organizers but also volunteers and speakers. It was a great community meet-up.
We also attended WordCamp Malaysia, Kathmandu, and Europe. We saw, we heard, we spoke, and we learned through our journey.
Time to celebrate
Does all this hard work make us monotonous and gloomy? Not at all!
It's our second year, and we were so eager to celebrate! Our entire team was waiting for the party to start; we laughed, enjoyed ourselves, and especially drowned ourselves in happiness. A glimpse from our celebration: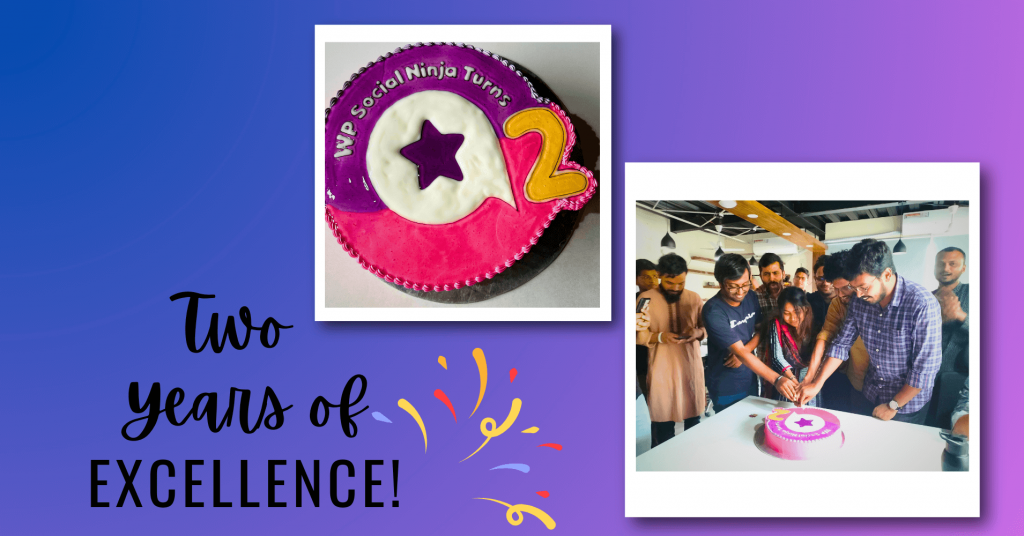 What's next?
We are happy with our growth and do not plan to stop pursuing excellence. But we could not have come this far without your support and trust.
Keep giving us your support and suggestions so we can consistently help you. And keep believing in us; we have more surprises for you on our bags; stay with us till then!
Stay connected with us through our Facebook Community. Also, keep following us on Twitter, YouTube, Facebook, and Instagram.