WP Social Ninja 3.10.0: More Competitive, Friendly & Reliable Than Ever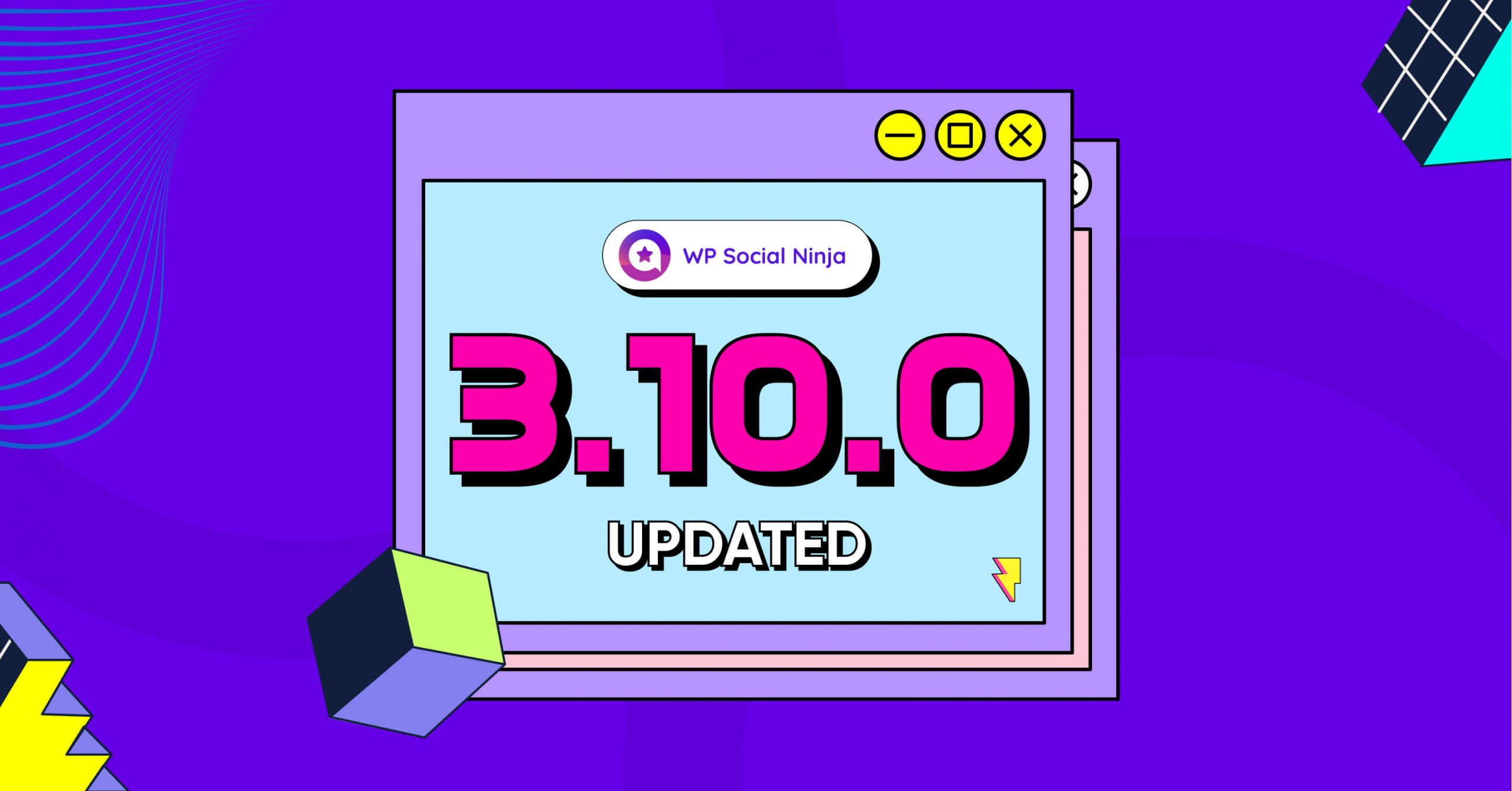 To all the WP Social Ninja users, who have been waiting long for a better user experience and improvements, your wait is over here!
Introducing WP Social Ninja 3.10.0, a special treat for your WordPress journey. This time, not only will you find your problem resolved, you'll also make your business website more competitive and powerful with this super-potent social media plugin.
Sounds fun, right? Team Ninjas chose to respond to your questions as best they could before moving on to our upcoming big surprises. They have been putting a lot of effort into figuring out how to sort out all of your issues. Besides that, to give you the greatest experience ever with boosting your website's performance and more!
Here it is, the whole shebang, in this release;
Unboxing 3.10.0
So what's special this time?
Our present user module has been enhanced to one step ahead of excellence, promising to provide you with a much better usability enhancement, which will ease your job at locating issues that have been interfering with finishing your task.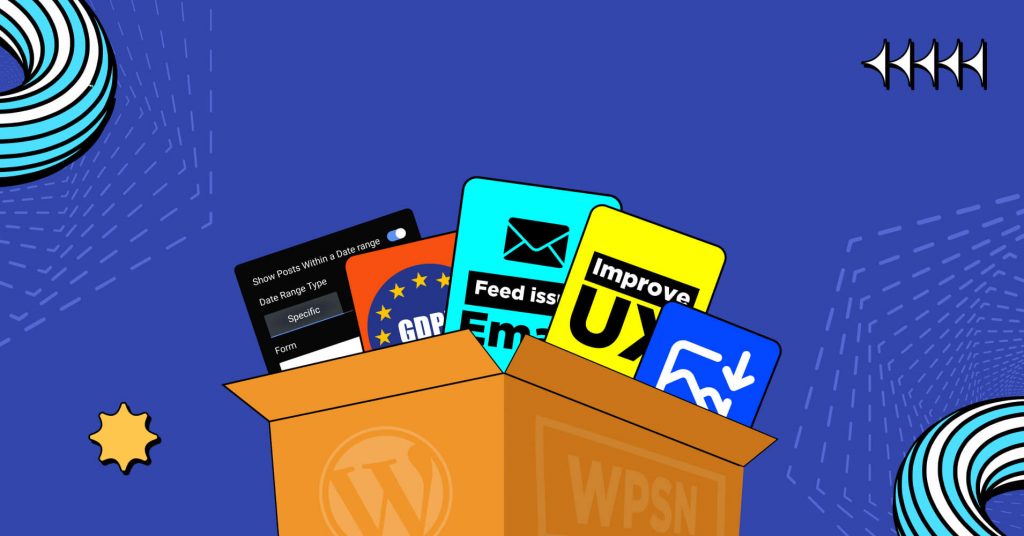 We've got some impressive treats in store! Become GDPR-compliant with a seamlessly integrated Instagram feed, and skyrocket your page's performance with the all-new local image-storing option. Managing your social media journey just got smarter, faster, and more powerful than ever before.
Furthermore, once you have this updated version, it will keep you up to date on your issues as well as any troubleshoots that are caused because of Instagram API errors. So no more worries about how to tackle those pesky bugs!
Nevertheless, the fixes and improved UX you would love to explore; to get an effortless user experience, easier maintenance, and more!
Let's leap into the details;
Save image locally
Many of you have been asking to store your caching data and load your Instagram feed images efficiently so that it won't eat up your storage space.
So obviously, based on many user requests, we thought why not make it more user-friendly both for you and your website?
With WP Social Ninja 3.10.0, optimize your page speed by locally saving your Instagram images. And besides that, if any error occurs with saving your data, you will be notified when to preserve the data.
By adding the option to store your image locally, we can now guarantee that all of your Instagram photos are saved in your hosting directory /wp-content/uploads/wp-social-ninja. Plus, to speed up your page you can pick the image files at the resolution of your choice!
The resolution comes in three types: Thumbnail, Medium, and Full size. Find it in the Post option, under the Images Resolution dropdown, and choose one.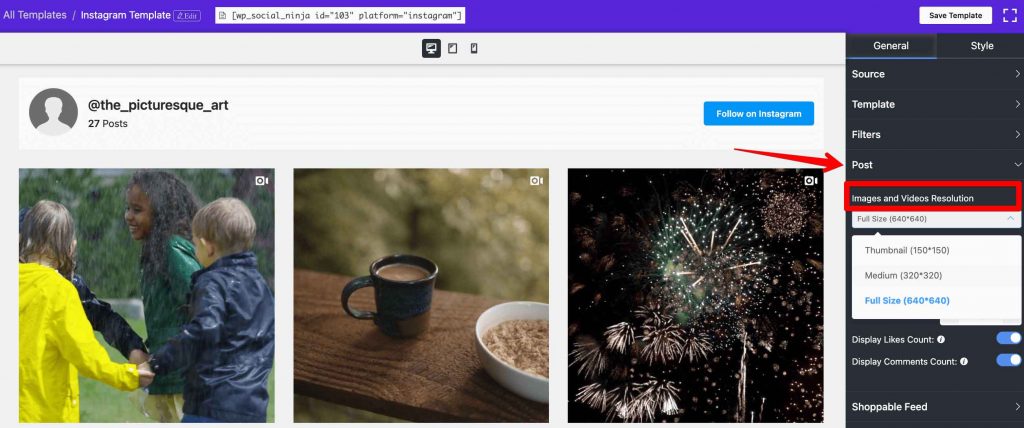 If you're thinking about saving all types of images, as you have two feed type User account and Hashtag feed; images from both criteria will be saved.
To get this feature, make sure you have enabled the Optimize image option from the Instagram Settings.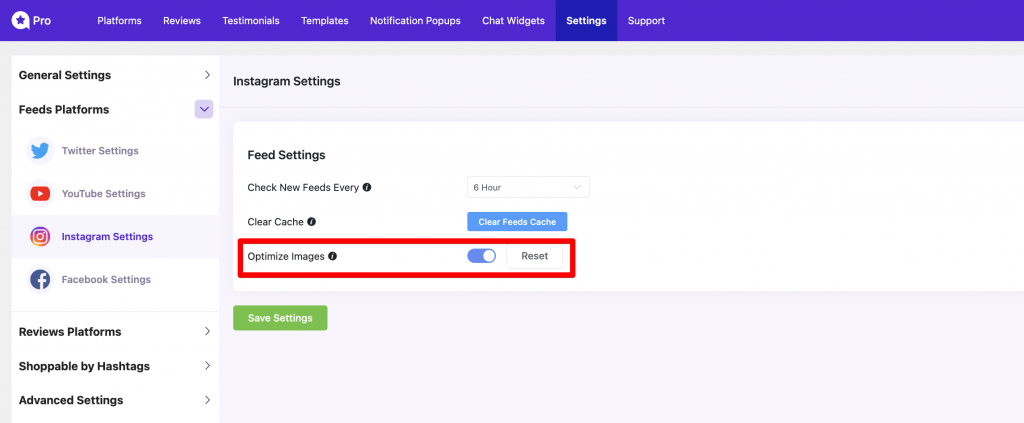 For more details, check our guidelines.
GDPR Compliance (Instagram feed)
Your feedback continues to guide us forward, and this has been a frequently requested feature in the last several months.
WP Social Ninja's Instagram data protection policy has been entirely revised. We have now made your website GDPR-compliant. Simply select "GDPR: Yes" from the Advanced settings and turn on Optimize Image option from the Instagram settings.

This GDPR-compliant Instagram feed version will not require any third-party requests. Your feed images will be loaded from your own domain. So, the good news is that you won't have to worry about any safety concerns or GDPR penalties.
Limitations for GDPR:
Video won't be played in the feed, it will be redirected to Instagram
For the carousel image, only the first image will be displayed
Learn more from our documentation.
Improved UX
Many of you have reported issues such as Instagram feeds with broken images or loading problems. Also, found you have been struggling with fixing and spotting those bugs you get.
This update brings an upgraded interface, so you will have nothing to complain about! Now, from getting started with the dashboard to previewing your feed the improved usability will show you the facts about the error with your account.
And that too with specifics!
Starting with the dashboard; let's say you've got a bug that's troubling you in updating your feeds and saving images. Well, it will send you a warning message suggesting when you should reconnect your account in order to save data.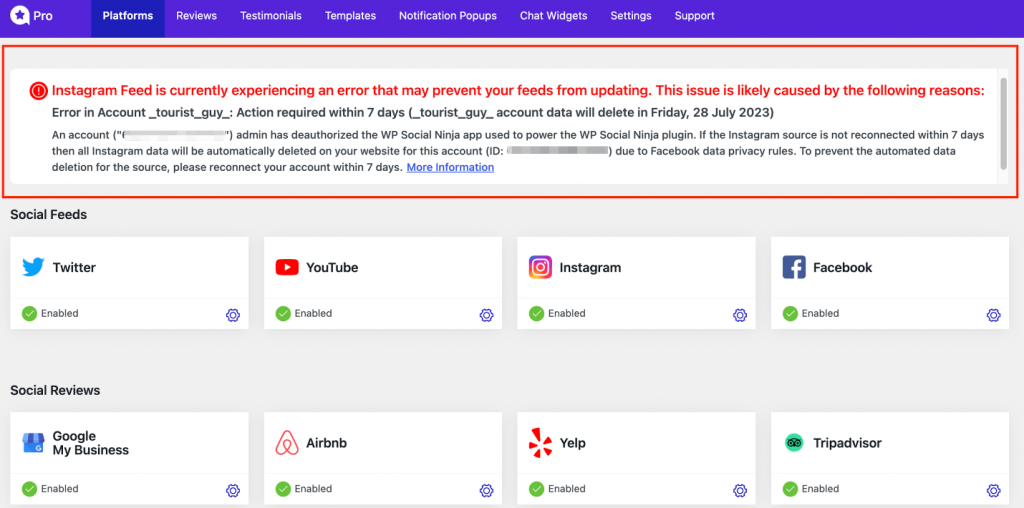 Besides, you will get a detailed error message in your frontend too if you face an issue in displaying the feed with your connected Instagram account. But hey don't worry about your website visitors because they won't be able to see any error texts! It will be visible only to the admins.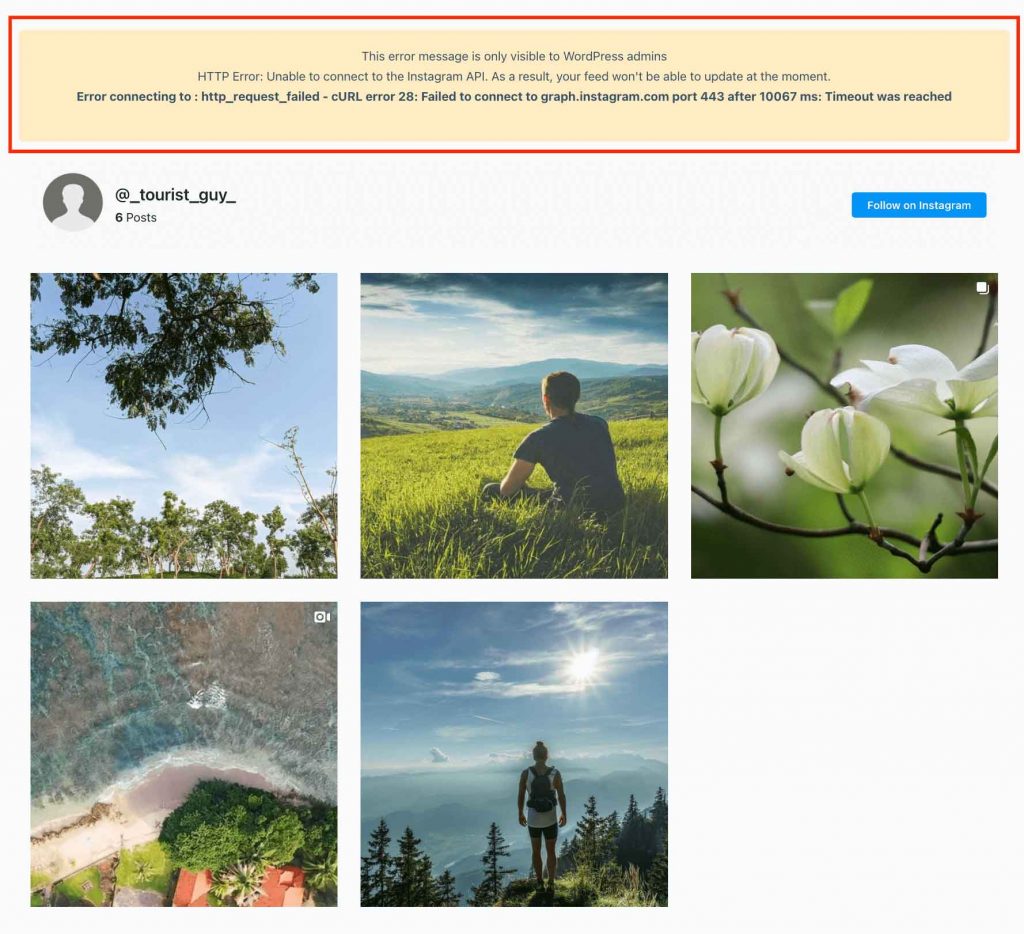 Now, even if you forget to reconnect your account, we won't let you do that. The improved UX will show the alert in your configuration section too!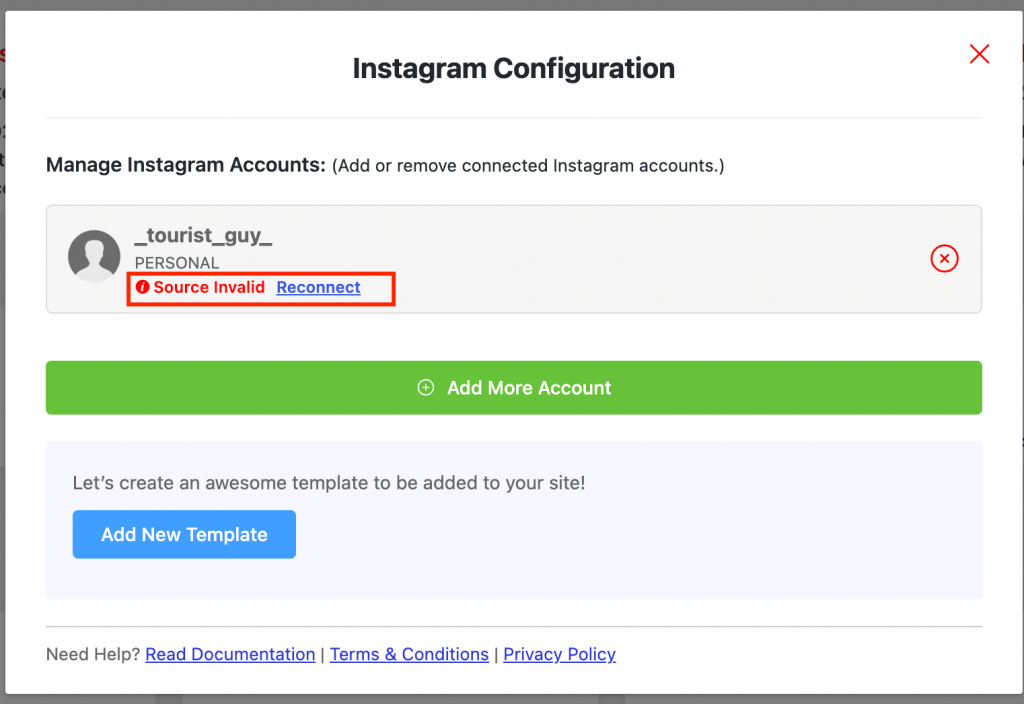 P.S. The platform configuration model UX for reconnecting account alerts will also be available for Facebook Feed and Facebook Reviews. Plus, you can clear your error log just by resetting it from the advanced setting.
For more details, check our documentation.
Feed Issue Email Report
Instagram API could be critical at times. I am sure many of you have faced errors in displaying your Instagram feed for technical issues with Instagram API. Which is unexpected and gives you unnecessary stress just to figure out exactly what happened.
To make it clear to you, WP Social Ninja will notify you. Which might have occurred due to Instagram API errors or unused feeds for 60 days. Or it could be for platform data deletion.
Simply enable the Feed Issue Email Report option, and presto! You'll receive timely notifications straight to your inbox, ensuring you're always ahead of the game, addressing any issues before they even dare to impact your Instagram prowess.

Also, you can select the date when you're available to see your emails. And can turn off the notification if you want to.
Read the documentation to learn more.
Fetch feed with the specific date
Until now you could fetch your social media posts just right after you post them on your social media platforms. And not only that, you could categorize them with keywords or hashtags.
But what if you have put some amazing content on a specific period of a month and you want only those content to be displayed on your feed?
Thanks to our new version WP Social Ninja 3.10.0! Now, along with all the previous settings, you can fetch your feed according to the date you wish. With just enabling the Show Posts Within a Date Range option you will have two options on how you decide to select the date range.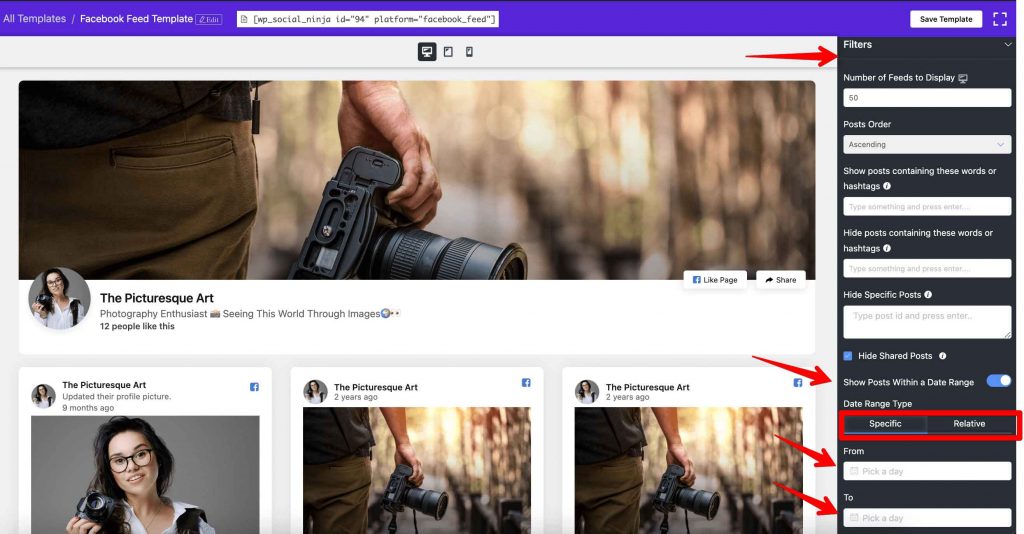 N.B. This Facebook feature is only applicable to the pro version. Find the documentation for more details.
More fixes & improvement
Fixed multiple Google My Business (GMB) accounts auto sync issues
Added Optimize Images reset option in Settings -> Feed Platforms -> Instagram Settings
Added a custom icon upload option in the chat widget
Fixed an issue with fetching the number of videos in the YouTube Feed
Fixed Notification popup custom && fluent forms platform logo display issue
Image saving issue fixed for Google and Amazon
Updated the swiper slider version to address conflicts with the Avada theme, ensuring smoother compatibility
Improved rendering of element styles based on element enable/disable
Fixed issue with fetching reviews from booking.com business URLs with incorrect country codes
Fixed issue with editing button text in the shoppable Instagram Feed
Fixed the extra slash issue in the rest route for WPML plugin.
Wrap up
So, that's about WP Social Ninja 3.10.0, the most awaited release of 2023. And that's not the end here for the whole year. Very soon we'll be back again with our next big surprises!
In case you forgot to switch to the pro version, don't miss the opportunity to get the best social media at half of the price.
Win your customers' hearts with exceptional features
Discover how WP Social Ninja can assist you design outstanding customer experiences.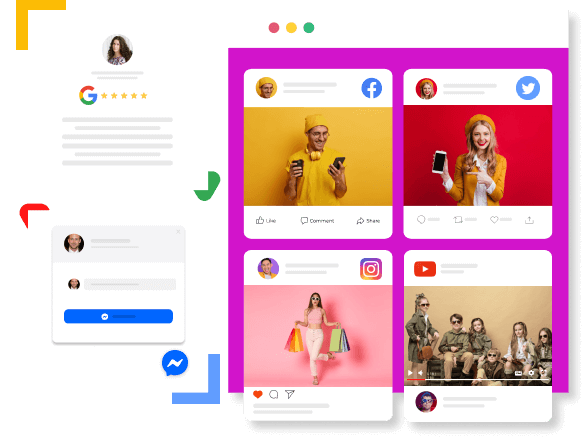 And once again, we'd want to thank you for being a part of 10k+ valuable users in this incredible journey so far. As usual, your feedback is what drives the growth of WP Social Ninja, so please contact us any time with your comments, suggestions, and feedback. We'd love to hear from you. Good day!