WP Social Ninja 3.11.0 Updated: Level Up Your Business Growth!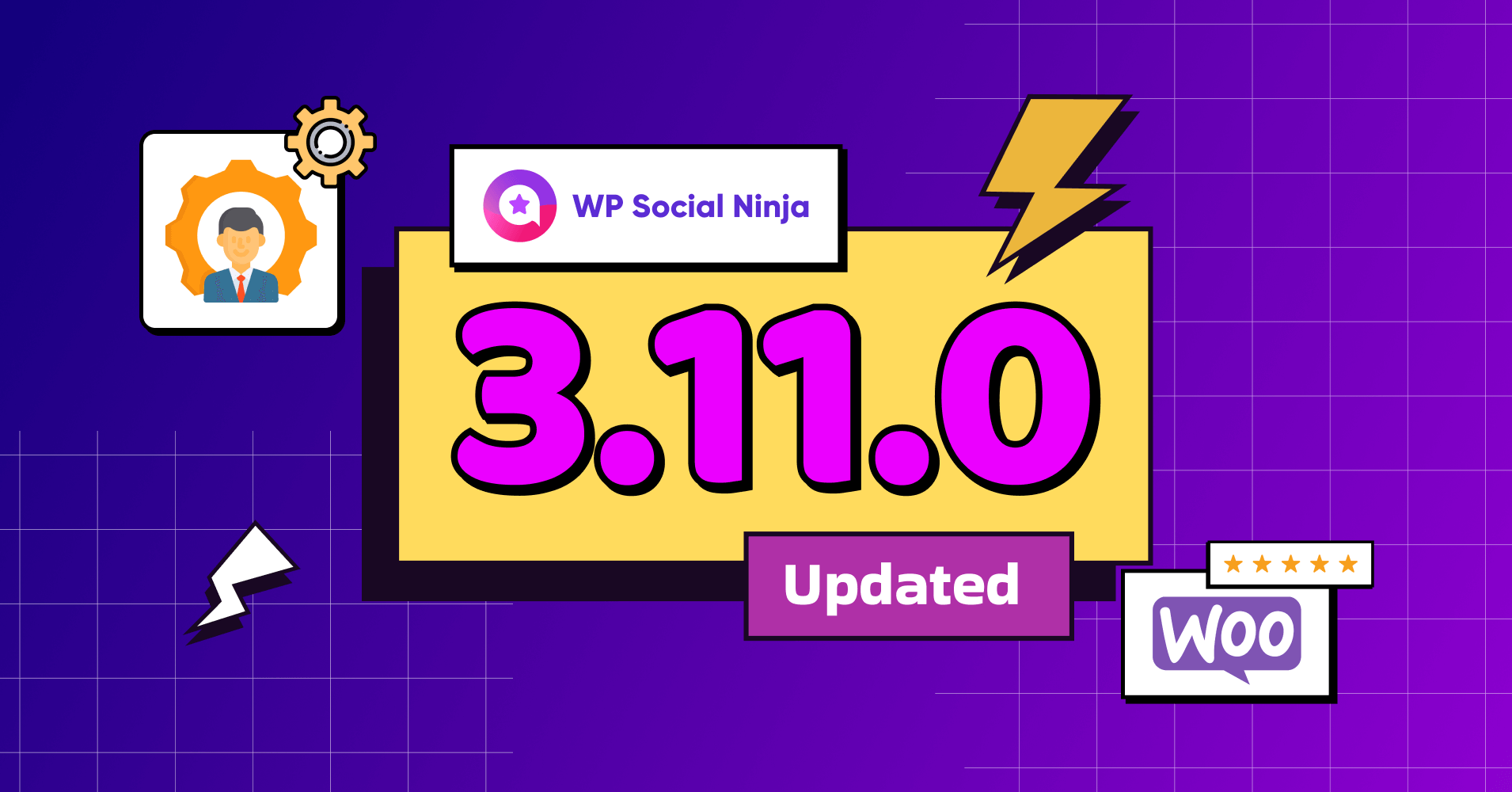 The success of your business lies within your hand; it's all about the strategies you employ and the continuous efforts you invest in to upgrade it.
How about making your sales 3x more than what you already have? Utilizing your WooCommerce store will be a turning point for you if you update your favorite plugin, WP Social Ninja, to the updated version 3.11.0!
So, to all WP Social Ninja users, we're more than happy to announce one of the big releases in the last quarter of this year!
From bringing the reviews by your valuable buyers, making them highlighted on your website, and giving authority to other members to manage your WP Social Ninja dashboard, this release is going to be one of the most wanted ones.
And what not! So, are you ready to move forward with WP Social Ninja 3.11.0?
WooCommerce reviews: Your key to E-commerce success
Your e-commerce success story starts here! WP Social Ninja 3.11.0 introduces the ultimate game-changer: WooCommerce Reviews integration.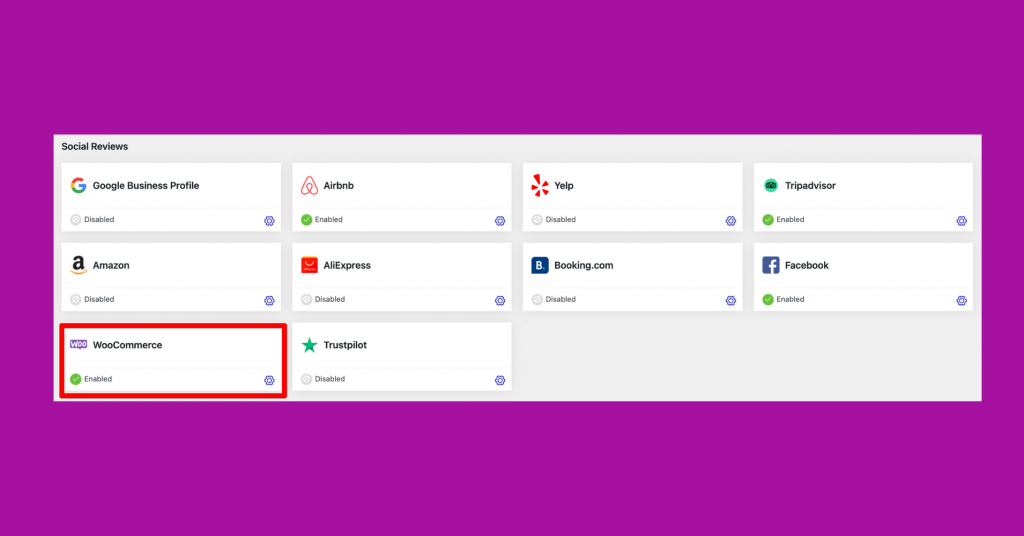 Picture this: A shopper lands on your website, uncertain about their purchase. What sways their decision? It's the chorus of satisfied customers singing praises in your WooCommerce Reviews section. Their genuine feedback becomes a powerful beacon of trust, guiding shoppers toward the "Buy Now" button.
But it doesn't stop there. WooCommerce reviews are your sales boosters! Positive reviews inspire confidence, compelling visitors to convert into happy customers.
To learn more about it, read the documentation.
So, who have been waiting long for this feature, now is the time! To harness the power of WooCommerce reviews, to update your website, and to give a boost to your e-commerce venture!
Also, it has auto syncing, where you can fetch the reviews in given time period. Turn the Auto Syncing option first, from the WooCommerce Settings.
Decorate your reviews template
As you know, when you have WP Social Ninja, you have every access to furnish your templates. And there's no difference in the WooCommerce review template.
Set your reviews according to your choice; the way you want to organize your reviews. Sort them, keeping the good reviews and 5-star ratings at the top, and hide the reviews you don't want to show up.
To garnish it more, you have the style setting option, where you are free to pick colors and unlimited font styling to give a vibrant look to your website.
Notification Popup: Make your WooCommerce reviews shine
You just got a review from your customer, how would you like to highlight it? Now, you can give your WooCommerce reviews the spotlight they deserve with our new version of WP Social Ninja.
Imagine this: a visitor lands on your site, and BOOM! A sleek, eye-catching notification pops up, showcasing a stellar review from a satisfied customer.
What's in it for you? First off, visibility! Your hard-earned reviews won't go unnoticed. With increased visibility, your potential buyers won't overlook the positive experiences of others. They'll trust your brand more, explore more reviews, and ultimately, complete more purchases. The Notification Popup turns curiosity into conversions.
Don't let your reviews hide in the shadows. Upgrade to WP Social Ninja's latest version and let your reviews take center stage with the brilliant Notification Popup!
Permission manager: Create & edit your user's role
WP Social Ninja has just upped the game with the introduction of the Add Manager Option! Imagine having the power to shape your team's roles effortlessly. Now, you can.
With this useful feature, you're the captain of your ship. Create, modify, and fine-tune user roles with ease. Whether it's creating custom roles or editing permissions, you have the full control. Tailor access to your team's needs right from your general setting option.
It's all about being efficient and organized. Boost productivity by ensuring each team member has a clearly defined role. Say goodbye to confusion and security concerns with our precise access control.
To set this up, read the documentation.
Improvements: The continuous process is on
Team Ninjas works continuously on improving the product to keep up the continuity of delivering better services and to respond to your requests.
This update hasn't introduced you to just our new features; we have also some improvements. Let's check:
Pro version restructured
We restructured the Pro version. This new structure is for you to get the features and functionalities more effectively and efficiently.
You just need to update both the free and pro versions from your dashboard.

Still, if you face any issues in this version, contact our support team to get help.
Twitter API issue fixing
As Twitter API has been updated to version 2, you need to take the premium plan of Twitter API so you can show the user timeline on your website.
In order to update your Twitter feed, now you can connect your Twitter with a custom API through our new version.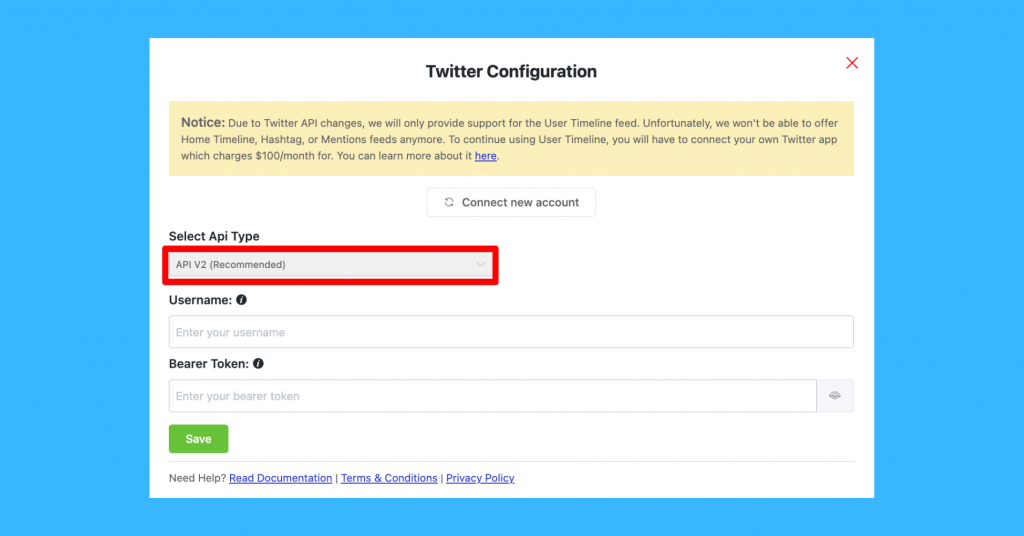 Read our documentation.
AliExpress configuration
We've made a little change in connecting your AliExpress account to make the integration easier for you.
Now you can connect your account by putting your ID and Product name/title instead of inserting any URL;
Google Business Profile
Google My Business has been renamed "Google Business Profile."
So, in our updated version we have updated the Google My Business logo and renamed the platform from Google My Business to Google Business Profile.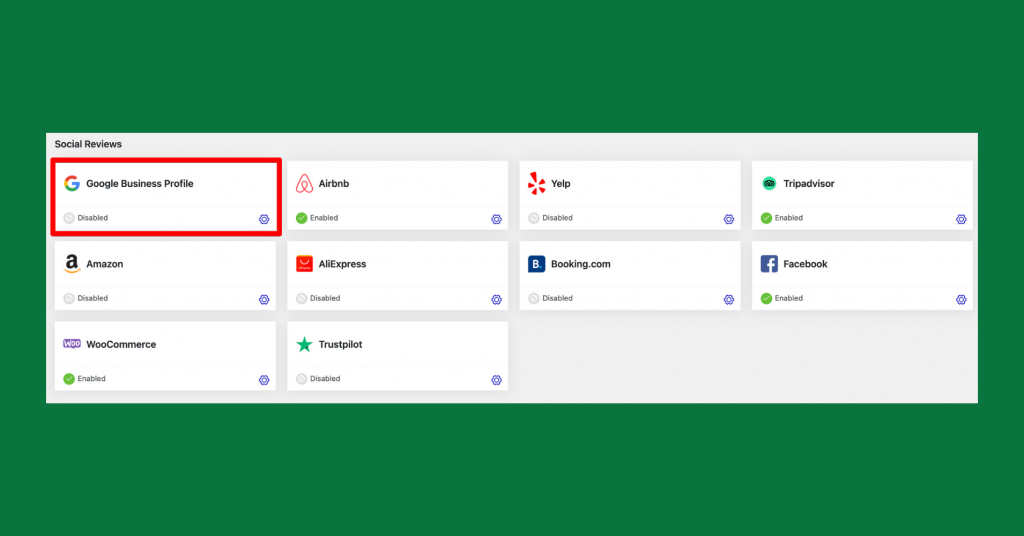 Other Improvements & Bug Fixes:
Increased the limit for Google Reviews locations to 200
Added support for the Bulgarian date format in Booking.com integration
Added an error message for import reviews
Fixed a style configuration issue on duplicate templates
Fixed an issue related to saving Instagram images when new images arrive
Resolved the issue of saving Instagram images of the same size when downloaded via cURL
Fixed the Instagram popup image carousel rendering issue
Fixed the Instagram header cache creation and API error generation issue
Fixed an issue related to the type of arguments in base64_decode
Fixed the problem of connected Instagram accounts not being deleted properly
Fixed a PHP required parameter error
Fixed an issue where unnecessary style attributes were being printed
Fixed the missing href tag in the chat widget
Fixed the SEO issue related to the "a" tag in reviews and notification templates
Fixed a PHP notice in the Elementor widget class
What's next?
In 2023, we got several requests from the WP Social Ninja users and the community. We tried our best to give you the best to satisfy your needs. Our team is working and bringing more on the board on your demand!
So hopefully, before the year ends, we'll be back soon to you again with one of the most demanding platform or feature you all are waiting for. Till then stay connected with us and tell us how you liked about this release.
Our social channels (Facebook, Twitter, LinkedIn, Instagram & YouTube), Facebook community and comment section are open to hear from you.