How to Make Your Product Stand Out with Instagram Wall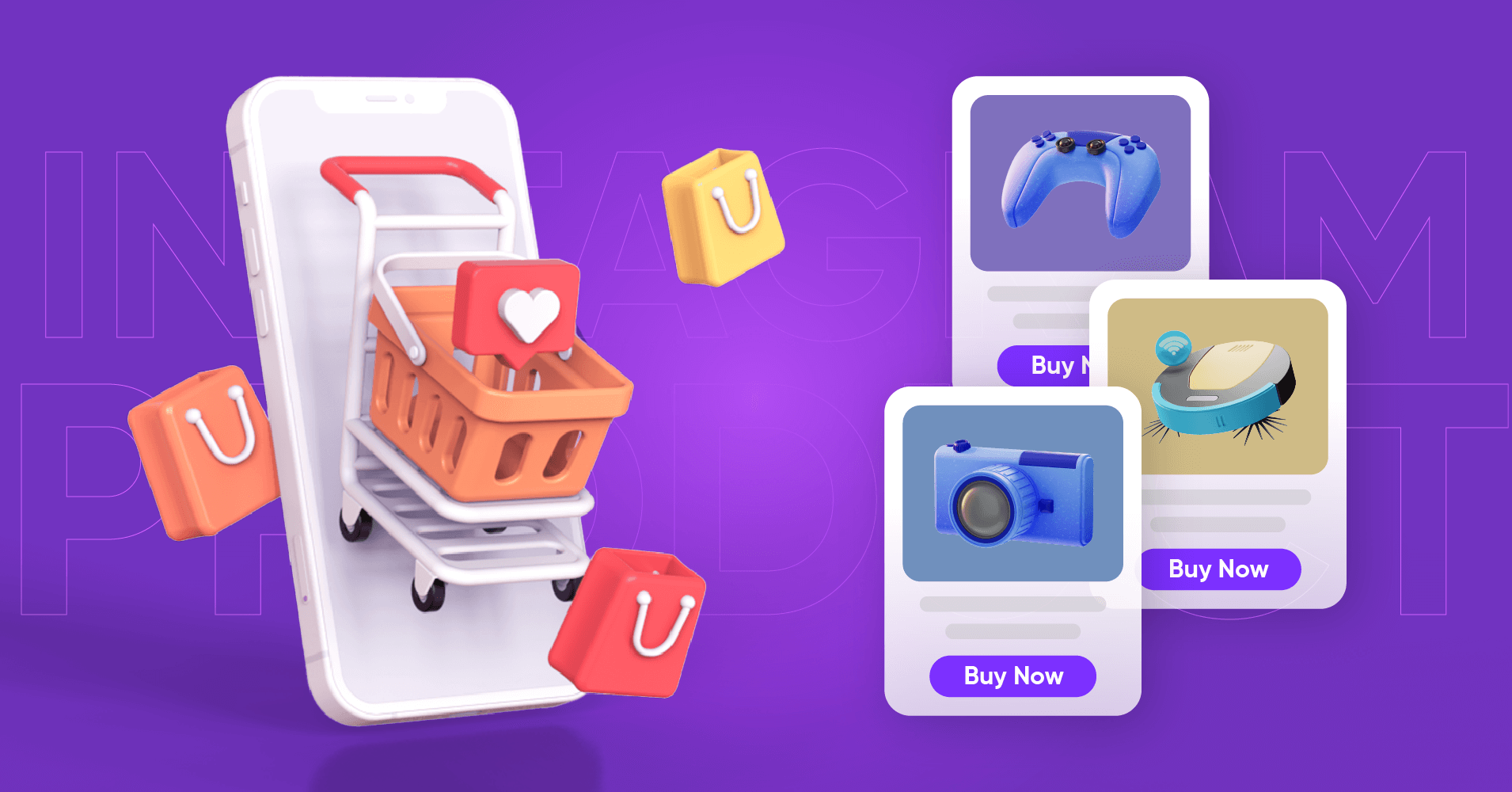 The Instagram wall is one of the most hyped platforms for small business owners to content creators. This platform has endless opportunities if you can utilize it effectively. It also uses for brand development, customer engagement, boosting sales, and many more.
But only sharing the content on social media isn't enough to develop your business. Besides content sharing, you can display your Instagram feed on your WordPress websites, enrich your sales, and gain more credibility. This blog post discusses 9 creative ways to improve your Instagram wall and showcases the 5 best examples.
Are you ready to explore?
9 creative ways to improve your Instagram wall
With 1.44 billion monthly active users, Instagram is becoming one of the top social platforms. Businesses to creators all use the Instagram wall to accelerate their business. Here we have described 9 creative ways to improve your band value.
Select an appropriate theme or template
Avoid limiting yourself to basic camera roll uploads. Apply well-designed templates to produce appealing, insightful material. Use different Instagram wall themes or templates to engage your audience and keep them enjoying more.
Source: The Preview App
To increase its visibility:
Place your video inside a container
Add your brand and humorous message in a style that matches the rest of your brand message to link the element into your overall marketing plan
Use Instagram themes and template designs to help more people remember and recognize your entity
Choose a Grid or Carousel layout
Your Instagram posts are displayed on your Instagram wall in a Grid or Carousel layout. The method of displaying your content is structural. Using a Grid layout, you can decide which image to use for your next piece of content and how to show it on your social media feed. That's why a perfect layout can ensure the right structure mixed with the right theme.
Source: Hootsuite
On the other side, using the Instagram Carousel layout is a great approach to show off a greater perspective and emphasize certain content with in-depth information. Clicking or swiping left will display various images and videos available to be viewed.
Use one colour palette
Instagram is focused on the visual experience. It features stunning images with a beautiful colour scheme that blends your feed.
But what happens if you're unsure how to mix different colour shades? Or perhaps the most popular colour schemes on Instagram don't match your brand's colours.
Some Instagram pages have a neutral colour scheme with a colourful splash in each image. Others mix many tones of the same colour that produce a unified appearance.
Source: Tail Wind
Discover how to obtain a colour palette on Instagram by following our suggested best practices.
Include your brand's current colours in your theme
Choose a colour scheme that matches the pictures you usually upload
Avoid picking colours at random
Don't publish pictures instantly
Maintain the same border or columns gap
A simple and fast technique to make your content stand out is to add a border to your Instagram wall post. While there are countless ways to accomplish this goal, only a winning method will make your business promising. Some users add cool or colorful touches to their content, while many use the basic frame to give their work a distinctive style.
Your Instagram wall can gain more interest by employing the numerous columns gap to highlight the content. With WP Social Ninja's Instagram feed, a well-liked all-in-one social media solution for WordPress websites, you can create a comparable or more dynamic look if you want more than what the Instagram app provides. It's free to download from WordPress.org and comes with multiple pro features available for purchase.
Find quality Instagram content ideas
Having an engaged and devoted following for your brand is required while using the Instagram wall to expand your brand. But how can you ensure that these followers interact with your posts and support your Instagram growth? In three words: Quality Instagram content!
Having a library of high-resolution images of your products could rescue you. Don't worry! If you don't have a specialized design team to create your photo and video content. There are several methods to make an attractive, interesting feed. To make amazing visuals for social media walls, you can use online design tools like Adobe Spark Post, Canva, and Venngage.
Use high-quality content
Making interesting and high-quality Instagram content is more crucial than ever if you want to use Instagram to develop your brand. Why?
Because your viewers are quite aware of what they like and don't like seeing in their feeds, in addition to the fact that there is greater competition in the Instagram market.
More than ever, you need to produce high-calibre Instagram content. When Instagram first started, it was far simpler to gain a following by publishing infrequent updates and using low-quality photos. But, now it's pretty tricky.
Experiment with videos
Video content is becoming more and more popular nowadays. The video can be the most prominent striking aspect if you want to add some individuality to your Instagram wall. According to the research, videos on Instagram walls create 49% higher user engagement than posts of still photos.
Source: quintly
Although there are many options for creating video material to sell a product, the following are the most commonly used ones:
Product videos
Branding videos
Tutorial videos
User-generated videos
Educational videos
Maintain user engagement
One of today's most serious concerns for marketers is user engagement. Why? Because it enables business owners to develop relationships with their clients and ensures that they will choose your brand.
It is not surprising that businesses are placing more emphasis and money into enhancing user engagement, as this might result in better product user acceptance.
When determining how your product is being used, one of the key measures is user engagement.
You can develop robust user engagement strategies for your company. Suppose chat support is one of the finest ways to deliver swift customer service; offering social chat assistance could be incredibly beneficial to driving improved user engagement.
Chat exceeds all other user interaction methods for its quick reaction time, decreasing the number of support tickets, enhancing customer loyalty, and improving conversion rates. Moreover, chat helps user engagement, and as a result, it improves brand user experience significantly.
Stay consistent
Every Instagram wall must start with high-quality, reliable content. Moreover, consistency on Instagram can boost a brand's credibility and trustworthiness. Because of this, maintaining consistency on Instagram serves as the core of your social media marketing plan.
The consistency of your Instagram posts could seem challenging. Still, if you follow this easy strategy, you will produce constant posts for your Instagram wall and increase your website's traffic.
A solid foundation of constant content develops a secure and reliable platform that increases user engagement and attracts new website traffic.
There are four techniques to maintain consistency on Instagram.
Establish your content pillars
Plan when you will post
Mix up your content
Limit your content to two or three types to prevent the problem
5 best examples of the Instagram wall
You are already aware of what an Instagram wall is and what it requires to be effective. We strongly believe that an effective, attention-grabbing wall can only grab the audience's attention. In order to give a practical example, we have displayed the top 5 Instagram wall examples from various businesses.
Educational Instagram wall
Educational institutions like Harvard University also share information on their website about students' experiences, success stories, and social campaigns.
KTM bike's Instagram wall
KTM is well known for its bike services. They have a huge fan base and regular visitors to their web pages, especially on their social media feed page. Usually, they visit to get the customer experiences, product features, and new product updates. So in their social media feed section, they love to share mixed content.
Photographer Instagram wall
Are you a freelance photographer and want to display your top-notch captured pictures on your websites? Then using WP Social Ninja's Instagram feeds slider layout, you can easily embed and display your social feeds like this. Though, it has multiple layout and styling options.
GoPro's Instagram wall
GoPro is popular for its action camera. For more sales, they run different campaigns for social media and collect various user-generated content and post them on their social media, and then display them on their Instagram wall.
Restaurants Instagram wall
The restaurant business is getting more popular, and in recent years we have been observing huge competition in this specific field. That's why a business like to display popular food items and the overall interior design to notify and attract customers.
Beware: 5 worst Instagram wall mistakes
Instagram has grown from an app used primally for teenagers to one of the most popular social media platforms in just a few years. Tons of new features are added on Instagram regularly, so don't stay updated with new features are the worst Instagram wall mistakes.
Here, we will discover some worst Instagram wall mistakes and tell you how to avoid these mistakes.
Using so many hashtags
Hashtags are frequently used to improve interaction with your followers, raise brand awareness, support social causes, provide context for social media posts, and make it more effortless for potential customers to find your account. Considering all of this, what is the right number of hashtags that should consider to maximize interaction and reach?
Instagram claims that even though users can use up to thirty hashtags, they only suggest using three to five. Therefore, we decided to use 3-5 hashtags and determine the sweet spot in our most recent social media experiment for Instagram users. That's why we have been getting satisfactory user interaction from our social sites using this strategy.
Ignoring analytics
Instagram analytics is getting much attention as more businesses use the platform to take advantage of its remarkable and expanding reach.
The built-in analytics feature of Instagram has many advantages, but many firms can't use it properly. They are thus losing out on chances to use Instagram marketing to its best potential and engage their audiences.
Instagram analytics are the key to understanding how well your Instagram marketing methods are performing. However, if you're using Instagram analytics incorrectly, your conclusions could be faulty.
Avoid trends
Considering that 50% of the world's population are social media users, these people spend, on average, 2 hours and 30 minutes on social media platforms. We can easily say that social media has transformed into a marketing platform.
That's why ignoring the major marketing trends is always a huge loss for your business. If you don't follow the trends, then you will lose your Instagram presence and potential customers.
Not using the newest feature
Every product maintains its updates and regularly adds top-notch features to its feature list. That's why you must use your product's updated version and the newest features with your Instagram wall.
Most businesses have ignored this issue for a long time, which could create different obstacles with the web pages and create a backdated look.
Ignore optimization
We know how search results are delivered and how businesses can boost their search ranks. So without proper optimization, you will definitely lose your site visitors.
To optimize your website's content, you need to optimize your Instagram bio, captions, and alt text. To accomplish this, you must carefully write your social copy to use words that people looking for your type of content have used.
Final thoughts
After reading this article, we hope you can use these effective Instagram wall marketing strategies and examples to create the most efficient Instagram wall for branding your product. Instagram marketing should be focused on any digital marketing strategy because its visual appeal can generate an aesthetic look on your Instagram wall and attract customers.
So, investing your time and effort to market your Instagram business account is necessary. Here, your Instagram wall can make your strategy easier in the journey to reach your customer base.
Bonus Tips: Get more advice on Instagram marketing
We have covered various topics on Instagram marketing, so if you want to enrich your knowledge on this subject, don't forget to read the following topics.