Instagram Video: Types of Videos You Should Create for Instagram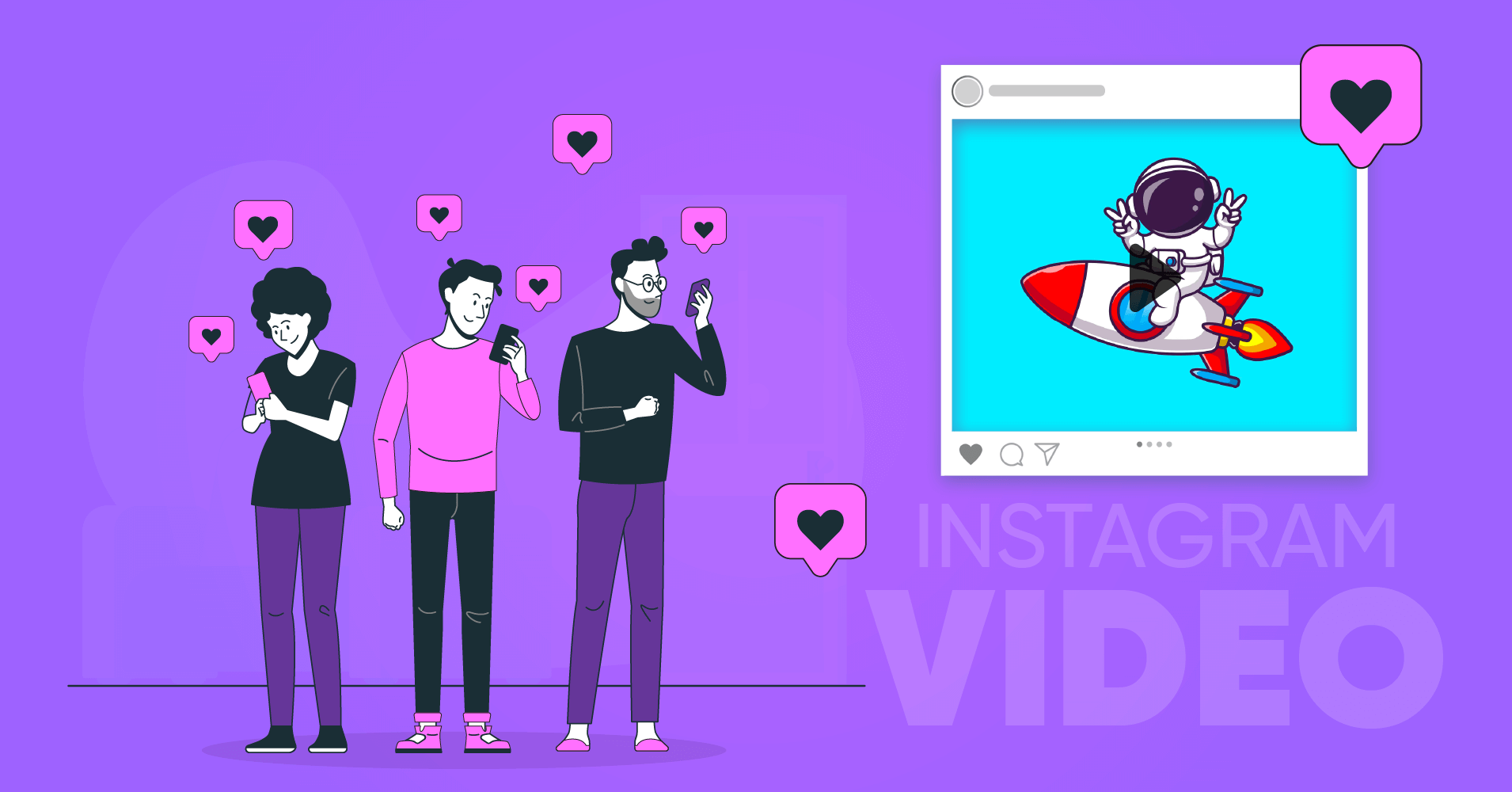 Instagram is one of the most popular social media sites, and it's growing in popularity even more. In addition, Instagram has a ton of features that make it an important marketing tool for brands. In this blog post, we will discuss how to make Instagram videos and the different formats you can choose to make your brand stand out.
Instagram video types
Though posting videos was not on the list of original Instagram features, it is now thriving. In fact, 14.2% of Instagram posts are videos, not counting Stories and Reels.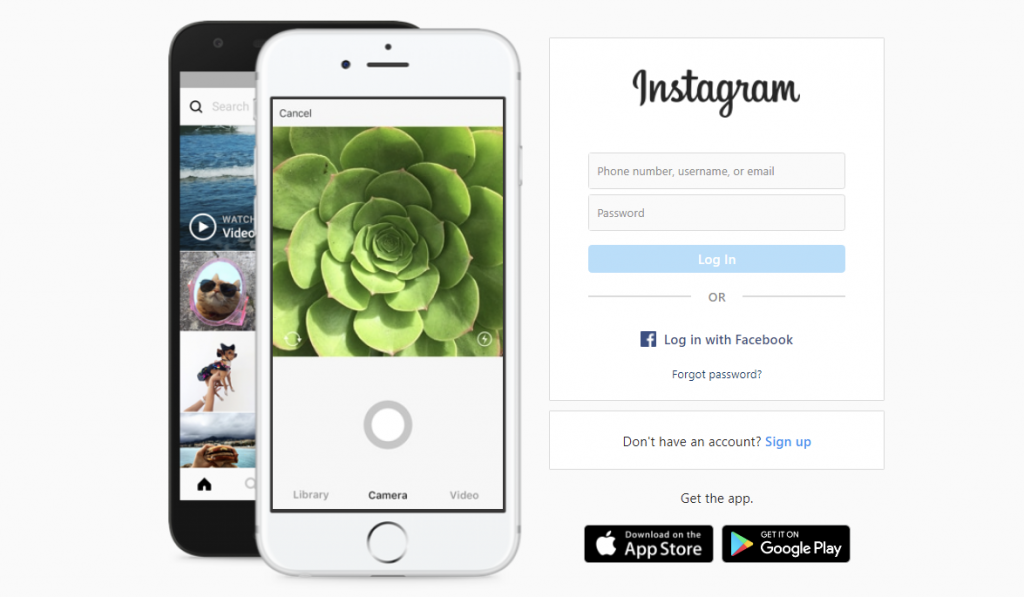 In addition, video posts cause more user engagement – comments, views, likes, and clicks. So, here are the Instagram video formats you can implement in your digital strategy.
Instagram Stories
Since their appearance in 2016, stories have rapidly won the hearts of Instagram users. This feature shares a few similarities with Snapchat stories – it allows users to post photos and videos that disappear after 24 hours from being seen by their followers. This short life span helps users create content that is relevant right now and does not overwhelm the newsfeed.
Stories appear above the feed, so when users open the app, they don't have to scroll to see your content. This means more visibility for your brand since there's a higher chance of being discovered. Plus, these posts include call-to-action buttons, which is another benefit brands have when using this tool.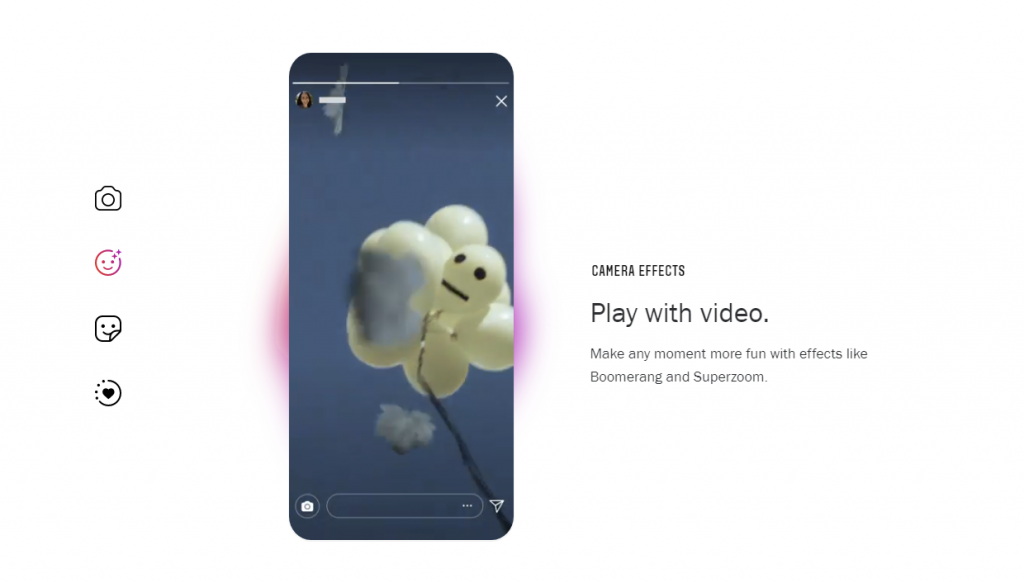 Settings Requirements:
Dimensions: 1080 × 1920 px
Aspect ratio: 9:16
Resolution: at least 72ppi
Live videos
Just like Facebook Live and Periscope experiences, Instagram has added this tool to its platform. It allows users to stream live videos that disappear after being watched once, unlike YouTube. This feature gives brands a chance to connect better with their audiences since it provides direct interaction. So if you have something important or newsworthy to share, use the Instagram Live video.
Video Reels
Recently, Instagram has unified feed videos and Reels so that there is less confusion between these two.
Instagram video Reels are videos that run up to 90 seconds and are similar to TikTok videos. They're the perfect length for sharing a quick idea or an event with your Instagram audience, and they allow you more room for creativity than Stories. Reels can include multiple clips from different moments in time – it's a simple way to show a compilation of clips when you have enough footage.
When doing Instagram Reels, try getting creative here by adding speed effects or music overlays – as it's now possible to choose background music without facing copyright issues. The best thing is that you can create your video right within the Instagram interface or do this in one of the MP4 joiners available on the market.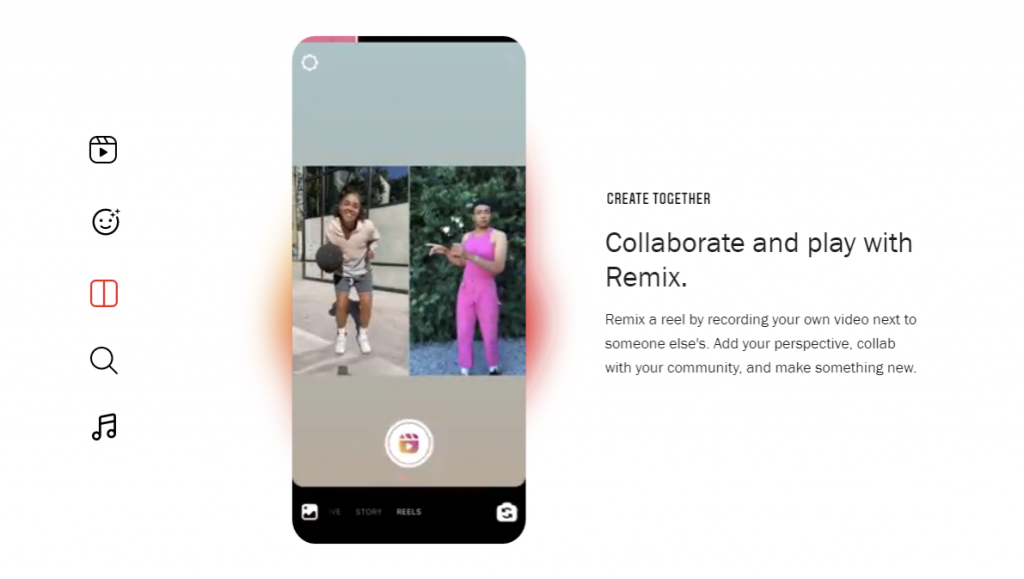 Ideas for posting videos on Instagram
Instagram is still the most popular social media platform, and for a good reason. It's fun, and easy to use, and there are so many types of videos you can create. But how do you know which type of video to post? Take a look at this list of ideas, and pick the ones that fit your line of business. They will give a new take on basic tutorials, demos, reviews, and Q&A sessions.
Animated clips
Do you have a new product or service? Not sure how to show it off in action without being too complicated? Animated clips are the perfect way for brands of all sizes and niches to demonstrate what they're offering. They can be as simple as an infographic that explains your value proposition or more complex videos with characters who play out scenarios on screen.
Animated clips work great if you want something fun but informative – use them when describing a new concept/product before getting into detail about its features and benefits. This will help viewers understand better.
Collaborations with influencers
Collaborating with influencers is an excellent way for brands to expand their reach on social media. It builds organic relationships between them – plus provides both parties with an opportunity to earn money. All this results in increased engagement rates since more people will see your posts.
First-person videos
A first-person video lets viewers experience the action as if they were there. It's great for giving an inside look into how things happen behind closed doors or just showcasing what your brand crew does daily. These videos are perfect for showing people everything you do and why it matters.
Extracts from long videos
Extracts from long videos are short but high-quality content, so it's perfect for your Instagram feed. For example, they can be used to post the highlights of your YouTube videos and make them interesting enough for people to go and watch the full version.
Time-lapses
Time lapses are great for showing the passing of time. It's usually done by taking a video over an extended period, then speeding it up to make short clips that last only seconds. This type of Instagram content is perfect for sharing the process of creating your product.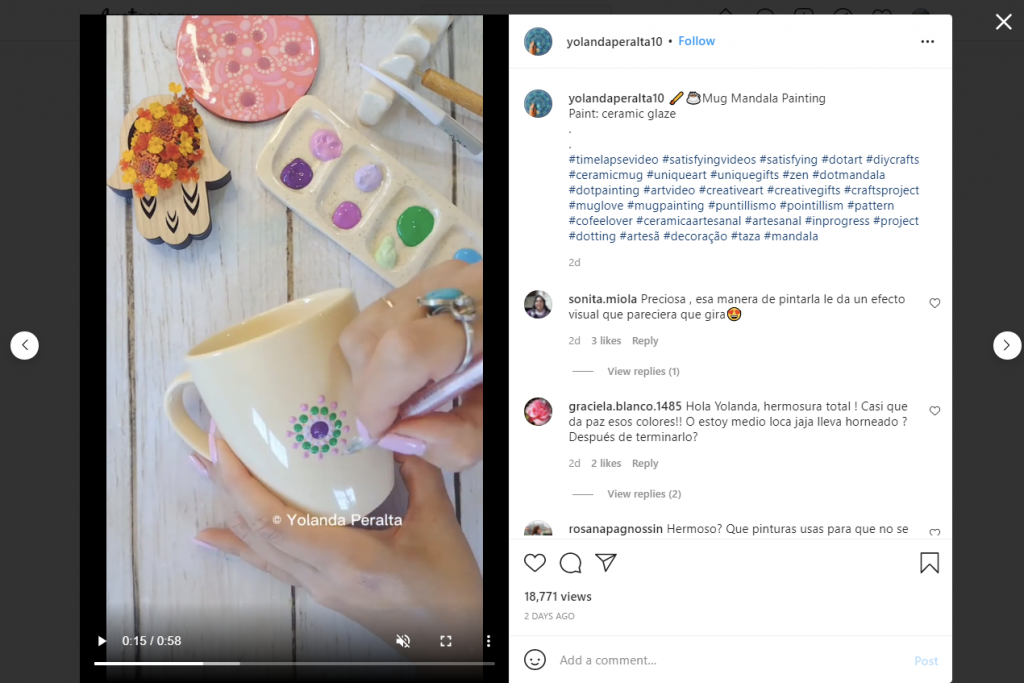 Stop-motion clips
Stop-motion clips are videos that show scenes played out in small, detailed pieces. They're usually created by recording one frame at a time and stitching them together to create an animation – it can be anything from drawings on paper coming to life or clay figures moving around the screen. It takes some creativity, but it is definitely worth the effort.
Backstage footage
Backstage footage lets viewers see what happens before and after a live event. It's perfect for highlighting the people behind your brand or just giving fans an exclusive look at things that don't typically reach social media.
The perfect Instagram video recipe
Now you know your options when it comes to creating videos for Instagram. But that's not enough. You have to nail your video-making game to increase user engagement. And we're not talking about the technical stuff – you can make videos with any tool you prefer – a desktop, mobile, or online video editor. It is more about the quality of the content. And here are the things you need to keep in mind when creating videos for your Instagram page.
In addition, consider elevating your projects with AE templates. AE templates, or After Effects templates, provide pre-designed and customizable video templates that can enhance the visual appeal and professionalism of your Instagram videos.
Hook your audience
First and foremost, your video must capture the attention of viewers. This means making it as interesting as possible, with a clear focus on what you want to say or show. For example, the perfect promo video starts with a problem and ends by showing how your product/service solves it – this will give people exactly what they need.
Keep it short and sweet
Instagram videos are short, so don't waste any time – get straight to the point. If there's too much information in your clip, it'll be difficult for users to remember important details later down the line. Plus, watching long videos can feel like hard work if nothing grabs the attention quickly enough.
Take advantage of captions
Captions are a great way to add context, so use them wisely. Add relevant hashtags and include links in your videos for viewers who want to find out more about the topic you're discussing. You can also provide a transcript for the whole video for those who prefer watching it with the sound off.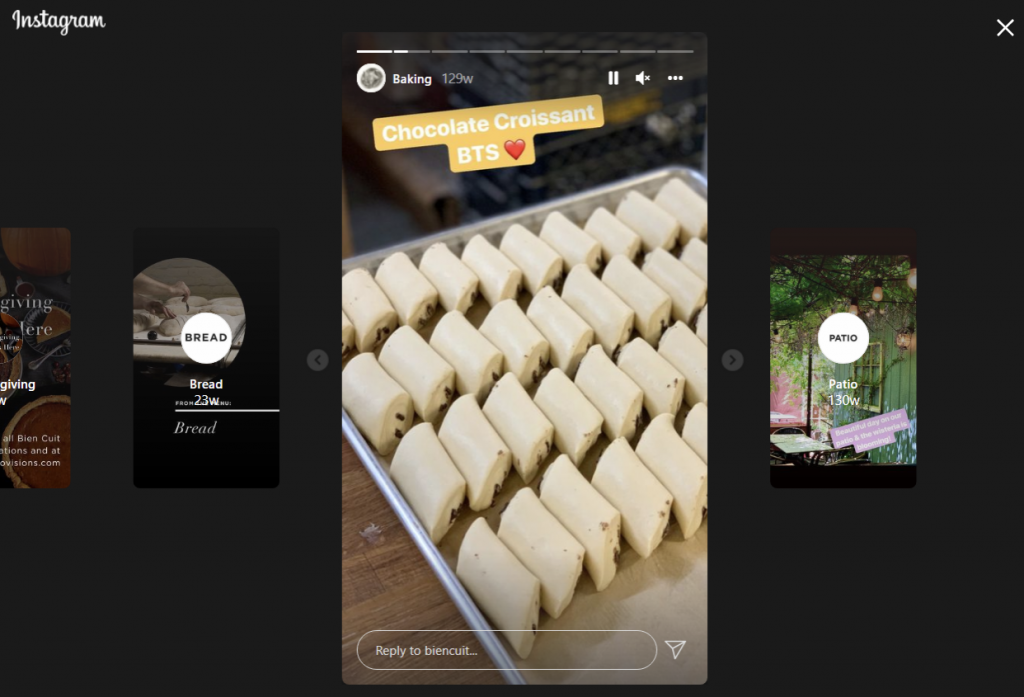 Save the best for last
If there's something important that needs emphasis, then save it until last. You can use a call to action, like encouraging engagement or suggesting relevant hashtags. This will ensure that your viewers stay until the end of the video and take in every piece of information you share with them.
Create a theme to tie everything together
Last but not least, creating a theme helps develop branding across all platforms. It makes whatever content you share more cohesive and increases the chances of your audience remembering it. This is especially important because Instagram videos are so short, you can't afford to miss out on any details or risk losing viewers' interest.
Final thoughts
That concludes our overview of the most popular types of Instagram video content. Creating videos for Instagram is a great way to connect with your audience and share your brand's story in an engaging way. Just remember to keep your videos short and sweet, with a clear focus on what you want to achieve. And take advantage of captions and transcripts to provide viewers with more information. If you can do all that, then you're well on your way to creating videos that will grab attention and leave a lasting impression.
You now know how to make the perfect Instagram video for your business or Instagram marketing, and we hope that you'll take this knowledge into account as you develop future marketing campaigns.