Unveiling The 9 Best UGC Platforms to Boost Your Brand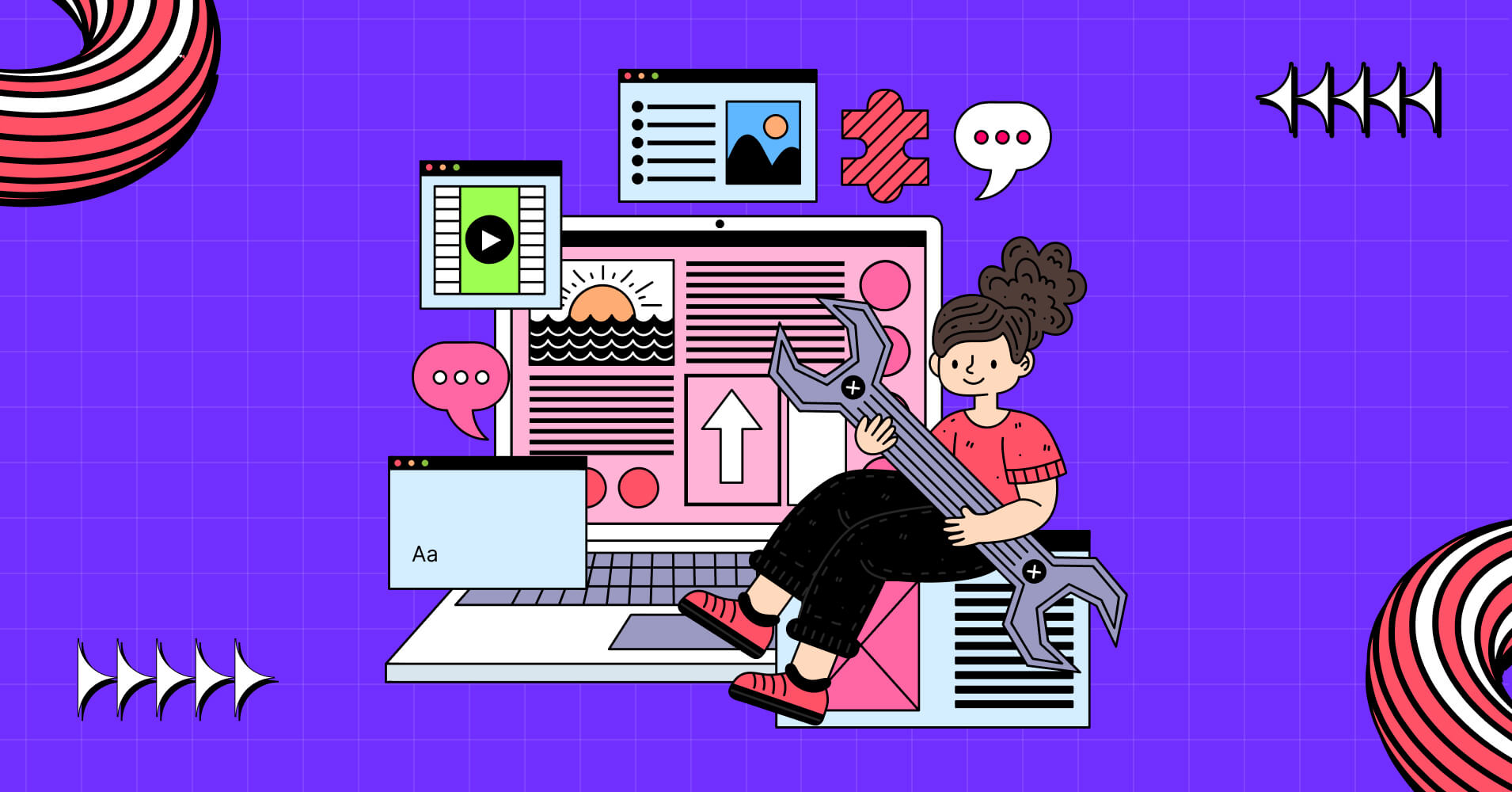 We know, cracking smart strategies in marketing is what you look forward to in your day-to-day life to boost your brand exposure. But wait, are you giving enough attention to your user generated content?
The next wave of the Web is going to be user-generated content.

– John Doerr
As the quote says it all, your content marketing is incomplete without utilizing user generated content. Well, probably you know about the UGC, and you may have enough resources from your valuable customers.
And where you get stuck is in finding efficient ways to get the most out of it. It is unnecessary to mention the trillions of UGC tools out there to make your journey easier.
But don't fret! We've rounded up the best user generated platforms in 2023, which you might want to give a try.
Why is user-generated content platform important?
User generated content basically comes from the term of social media content created by your users or customers, which could be an image, video, or feedback. Nowadays, it's common to see customers sharing their experiences on social media.
And as a social media marketer, it's your job to present them and place them in the right place. Just like you share your social media content on your website, you can showcase your user-generated content through the UGC platforms.
Before we move on to the best UGC software list, let's take a glance at why you need a UGC platform for your website;


Authenticity: UGC displays real consumer experiences and opinions, creating a strong sense of trust among potential purchasers. It's the cure for skepticism!
Increases Engagement: UGC generates interesting discussions and exchanges, causing users to stay on your website longer. The more engaged they are, the more likely they are to convert.
Social Proof: Positive UGC functions as significant social proof, verifying the worthiness of your brand. It persuades skeptics to take the jump and become devoted customers.
Content Abundance: UGC floods your site with new, diverse, and ever-changing content, saving you time and resources in content creation.
SEO Supercharger: Search engines adore user-generated content (UGC)! It improves SEO by producing organic keywords, boosting search rankings, and attracting more organic visitors.
Community Building: UGC platforms establish a thriving community by cultivating brand champions who spread the word and reinforce brand loyalty.
Feedback & Improvement: UGC gives valuable feedback for enhancing products and services, demonstrating to customers that you value their thoughts.
Best UGC platform example
From the exhaustive market coverage, within this blog, we've focused solely on platforms that can truly elevate your UGC proficiency.
Below, you'll find nine premier UGC platforms that you might want to try or buy.
1. WP Social Ninja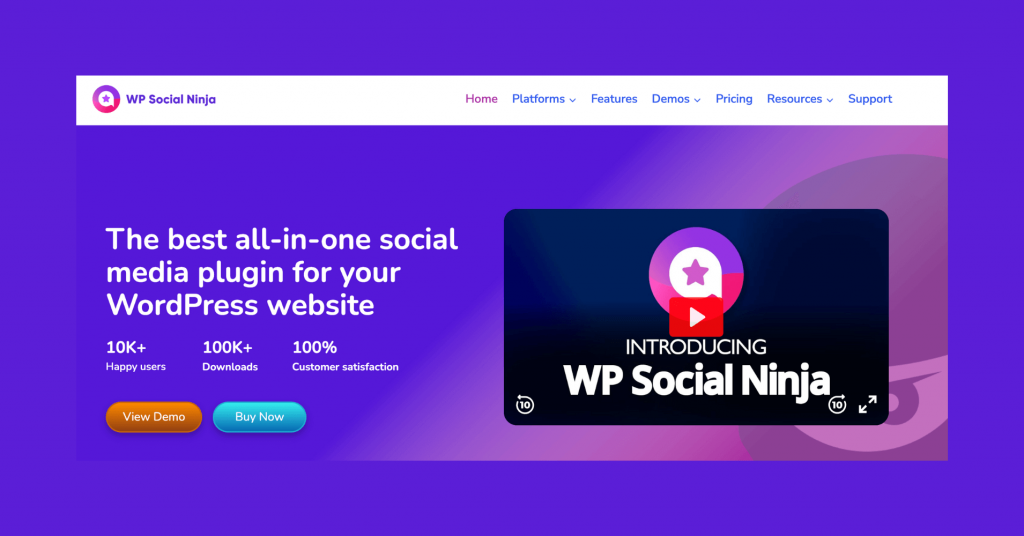 WP Social Ninja, is an all-in-one social media plugin that, besides being the ultimate solution for social media, is also one of the best user-generated content platforms. It empowers your online presence by seamlessly integrating 30+ social platforms, transforming them into a dynamic canvas of authentic, user-driven content.
With the hashtag feeds you can stream and organize your user generated content, setting them up on trending topics or on a specific occasion. This will not only showcase the voice of your community but also amplify your brand's impact, fostering a genuine connection with your audience through their own contributions. Elevate engagement, foster trust, and craft a vibrant digital space where your users' stories become the driving force behind your success.
Key features of WP Social Ninja:
Seamlessly create and fetch feeds from 4+ social platforms
Exhibits social proof by customer reviews and testimonials
Adds chat widget from 15+ social channels for customer support
Eye-catchy Notification Popup to grab users' attention
Shoppable Instagram to grab boost e-commerce business, and more!
Pricing: Starting from $89 per year.
2. TINT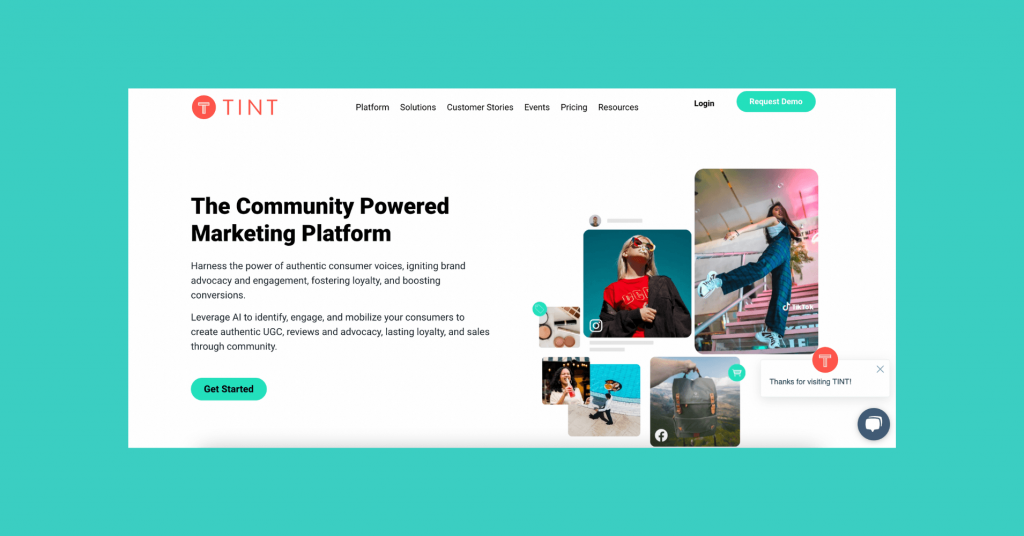 TINT stands out as a fantastic UGC platform designed for fundamental aggregation, storage, and dissemination. The plugin signifies comprehensive essentials for robust user-generated marketing endeavors.
Though TINT doesn't encompass intricate features like image integration with reviews or UGC widget development, its toolkit excels at harvesting genuine UGC, obtaining content permissions, broadcasting and amplifying content, and beyond. TINT thrives as your go-to solution for cultivating organic UGC, streamlining content rights, and bolstering content dissemination strategies, all while catering to the heart of your UGC marketing aspirations.
Key features of TINT:
Aggregates UGC from diverse social platforms and sources effectively
Customize displays for UGC on web, signs, and events, reflecting branding
Enables content moderation, filters out irrelevant or inappropriate UGC
Real-time updates keep UGC current and audience-relevant on platform
Offers UGC analytics and insights, aiding content impact measurement.
Pricing: Starts from $99 per month.
3. Stackla by Nosto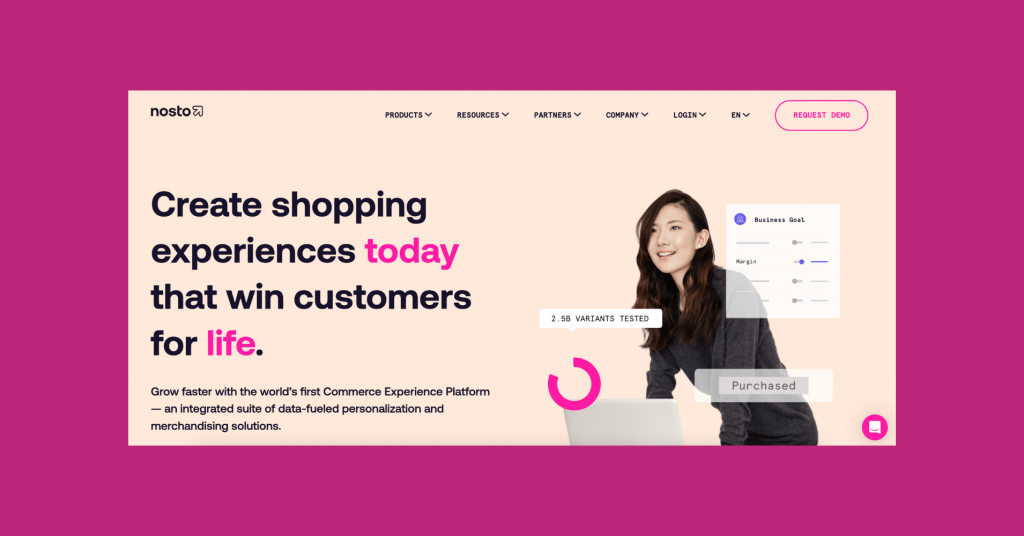 Stackla and Nosto, united for unrivaled impact. Stackla, your visual content wizard, empowers brands to wield UGC magic across every marketing avenue.
In the realm of content discovery, Stackla reigns supreme, amassing a treasure trove from 25+ social realms. Unearth UGC gems effortlessly, secure rights for seamless sharing, and wield their digital asset manager for ultimate organization. A dynamic duo rewriting the rules of engagement, transforming brands into captivating storytellers.
Key features of Nosto:
Predictive AI for efficient UGC curation and publishing
Transform customers into influential brand advocates with authentic content
Easy-to-use digital asset management to organize UGC library
Pricing: Starts from $99 per month.
4. Bazaarvoice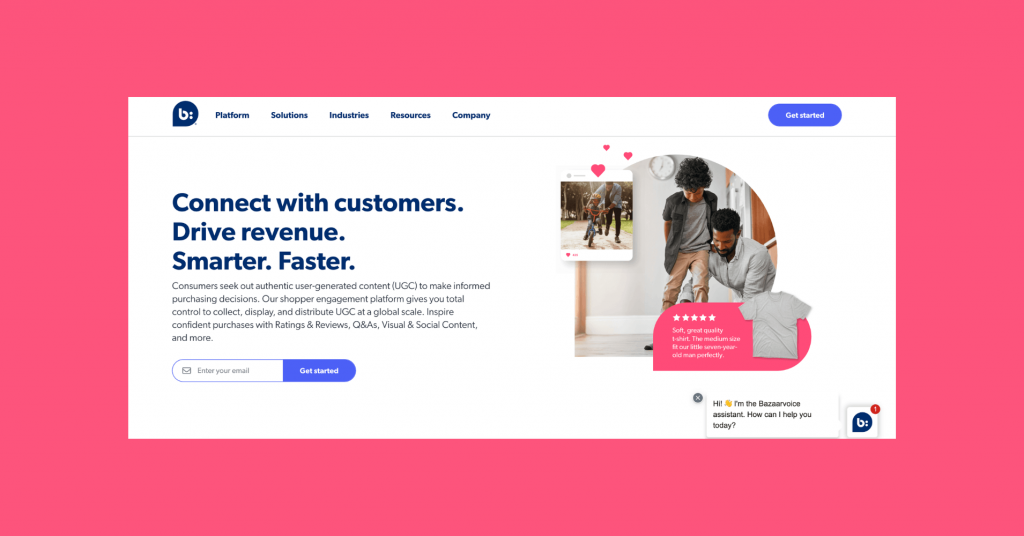 Bazaarvoice – a dynamic hub for user-generated content, reviews, ratings, and Q&A forums. Strengthen trust bonds with clients, a catalyst for enhanced conversion rates.
Explore Bazaarvoice's sentiment analysis AI marvel. It effortlessly categorizes reviews into positive, negative, or neutral tones. Swiftly address concerns and spotlight positivity to potential customers. Amplify impact through social media integration tools, displaying customer reviews and ratings across diverse platforms.
Key features of Bazaarvoice:
Curate content, reviews, ratings, and Q&A forums seamlessly
Strengthen bonds, elevate conversions with enhanced client trust
Auto-classify reviews as positive, negative, or neutral
Swiftly address feedback, amplify positive sentiments
Showcase reviews, ratings across diverse platforms effortlessly
Pricing: Bazaarvoice does not disclose pricing upfront; encouraging customers to initiate the process by requesting a demo.
5. Taggbox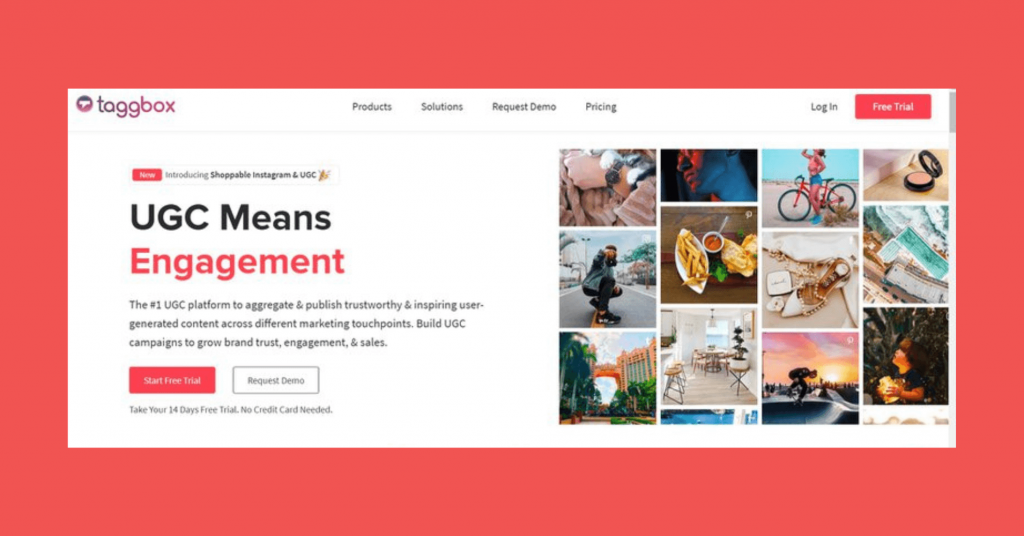 Taggbox stands as a premier UGC platform, adored for its versatility. It has been popular for collecting and transforming user-generated content across marketing channels for varied purposes.
You can create dynamic social media display walls for physical stores, transform Instagram UGC into shoppable gems, and strategically place UGC widgets on your website. Gain content rights effortlessly with Taggbox's creator-friendly feature, offering boundless content repurposing opportunities.
Key features of Taggbox:
Gather compelling content and reviews from diverse social sites
Automatically moderate and select the most relevant UGC.
Secure permissions for content usage.
Tag brand products and publish curated UGC.
Monitor UGC campaign impact and effectiveness.
Pricing: Starts from $39 per month.
6. Yotpo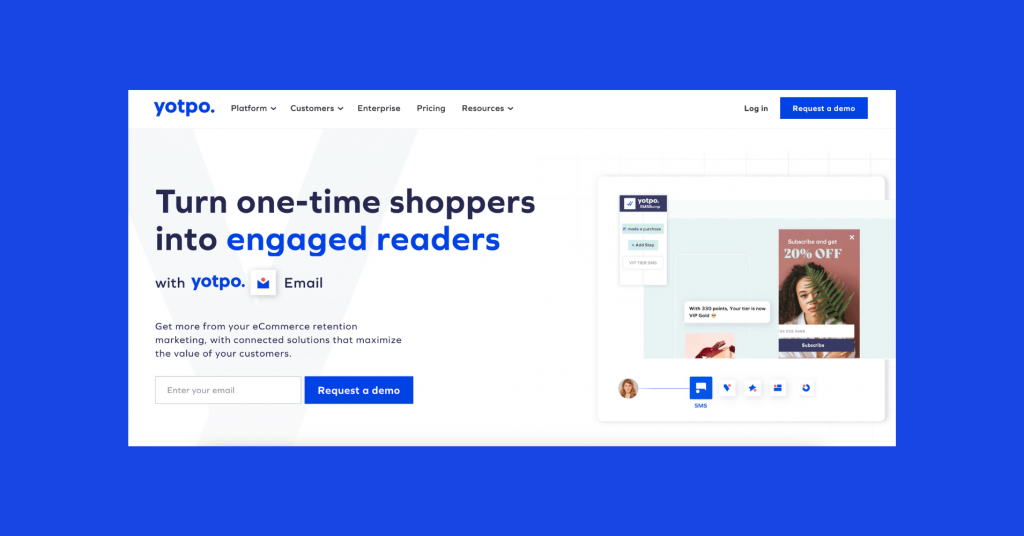 The UGC platform Yotpo ignites brand devotion, shaping customers into ambassadors through reviews, videos, and photos.
With this user generated content platform, you can fuel engagement and forge connections with tailored experiences. Across diverse channels, including SMS, Yotpo empowers brands to connect and gather ratings, reviews, and visual UGC. Elevate the buyer's journey by spotlighting this vibrant content at every key phase
Key features of Yotpo:
Execute dynamic social media campaigns seamlessly
integrate with platforms like Shopify, Zapier, and more
Track UGC campaign performance with insightful analytic tools.
Display UGC effectively using social media widgets.
Reach customers through impactful SMS campaigns.
Elevate your brand with shoppable web galleries.
Pricing: Starting from $15 per month.
7. JoinBrands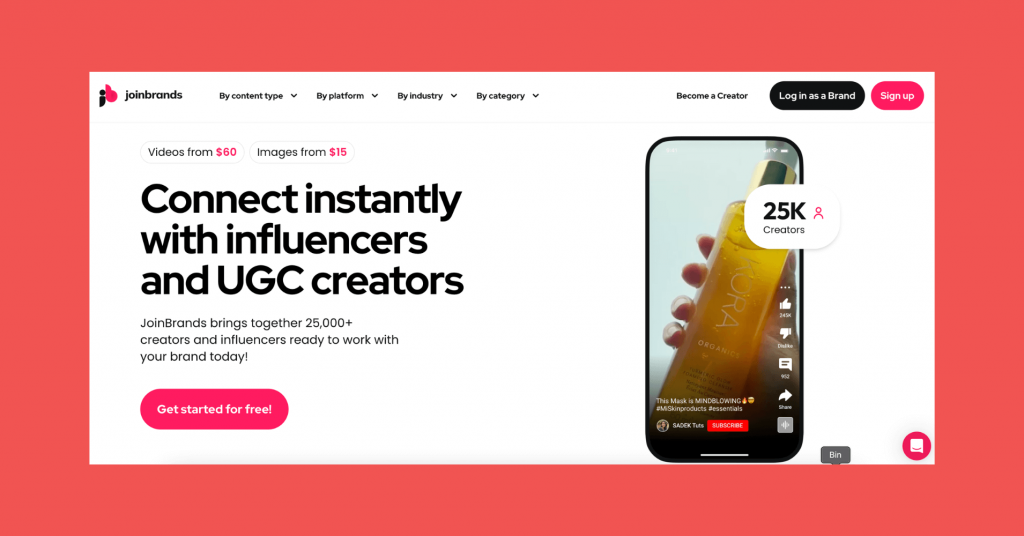 JoinBrands, your another User-Generated Content gateway for amplifying brand authenticity. Gather authentic videos and photos from diverse sources. Beyond collection, masterful management and multi-channel repurposing unfold on websites, social ads, emails, and more.
One of their amazing feature is their payment policy, promising original content delivered in 5 days.
Key features of JoinBrands:
Gather genuine user-generated content from diverse origins
Manage and reuse UGC across multiple channels seamlessly
Offer genuine, real-time videos and photos
Promise original content within 5 days of payment
Elevate authenticity with diverse UGC integration
Pricing: Starting from $15 for photos, for videos $60.
8. Creator.co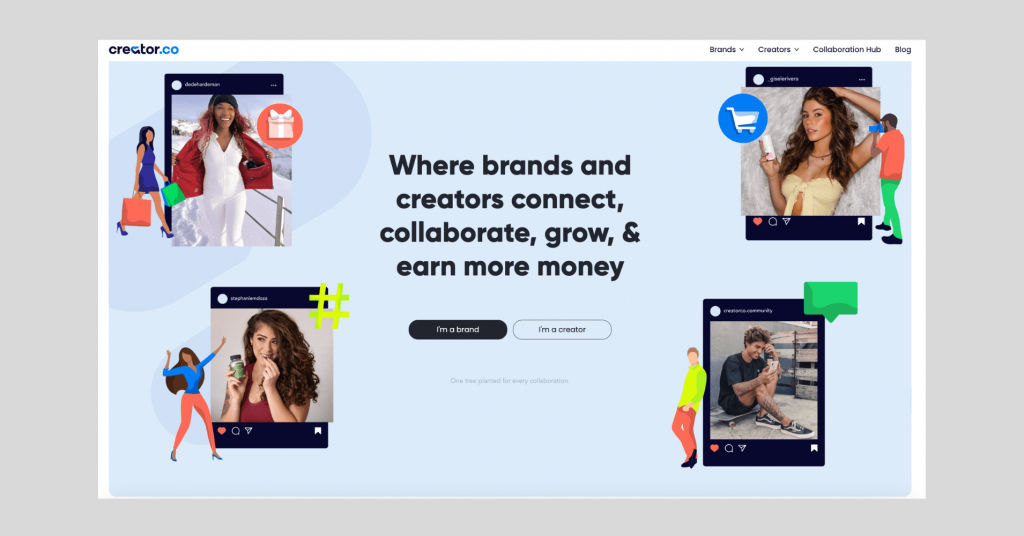 ​​Creator.co's DIY approach becomes an appealing avenue for budget-conscious brands. The self-serve plan offers a content-only feature, facilitating UGC acquisition at a more affordable rate.
While it entails self-posting on social media platforms, the cost-effectiveness is undeniable.
Aspiring creators aiming to craft UGC for brands find their gateway in the vibrant Creator.co community. It helps to partner with brands in diverse lifestyle niches, from health to wellness. Beyond collaborations, access a treasure trove of resources including creator tool discounts and exclusive webinar invitations
Key features of Creator.co:
Ideal for cost-conscious brands seeking UGC
Acquire UGC at an economical price point
Connect creators with brands in various niches
Access discounts, webinars, and valuable creator tools
Build partnerships across diverse lifestyle niches
Pricing: Starting from $460 per month.
9. Upfluence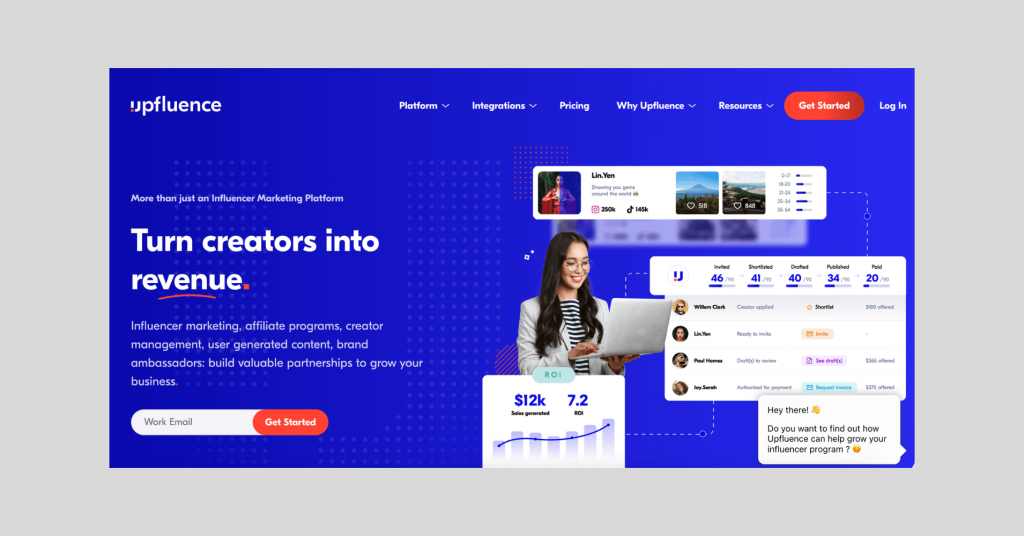 Upfluence, is the ultimate affiliate and influencer marketing hub. Alongside a range of services, Upfluence delivers UGC empowerment. It builds impactful collaborations with the perfect influencers, crafting authentic brand content that fuels campaigns and propels sales.
Upfluence also excels in influencer onboarding, nurturing an unwavering commitment to your campaigns. Progressing through every collaboration phase, build enduring relationships that cultivate ongoing UGC. It can lead to the rise of content that not only wins audience trust but also nurtures loyalty.
Key features of Upfluence:
Set-up content-rich partnerships with impactful influencers
Efficiently manage campaigns, boosting sales and engagement
Ensures influencer dedication throughout collaboration phases
Keeps lasting partnerships for consistent UGC success
Pricing: Upfluence's pricing varies based on your specific needs and requirements.
Wrapping up
Lastly, user generated content platforms are available when you are ready to get the best one for you. And we believe choosing the best is not challenging for you anymore!
So, what stops you now? Choose the finest social media plugin for your needs and help your business reach new heights!
Don't forget to follow us on our social channels (Facebook, LinkedIn, YouTube, Twitter, Instagram) to learn more. Let's get connected!