Elfsight Alternative: Top Feature Comparison with WP Social Ninja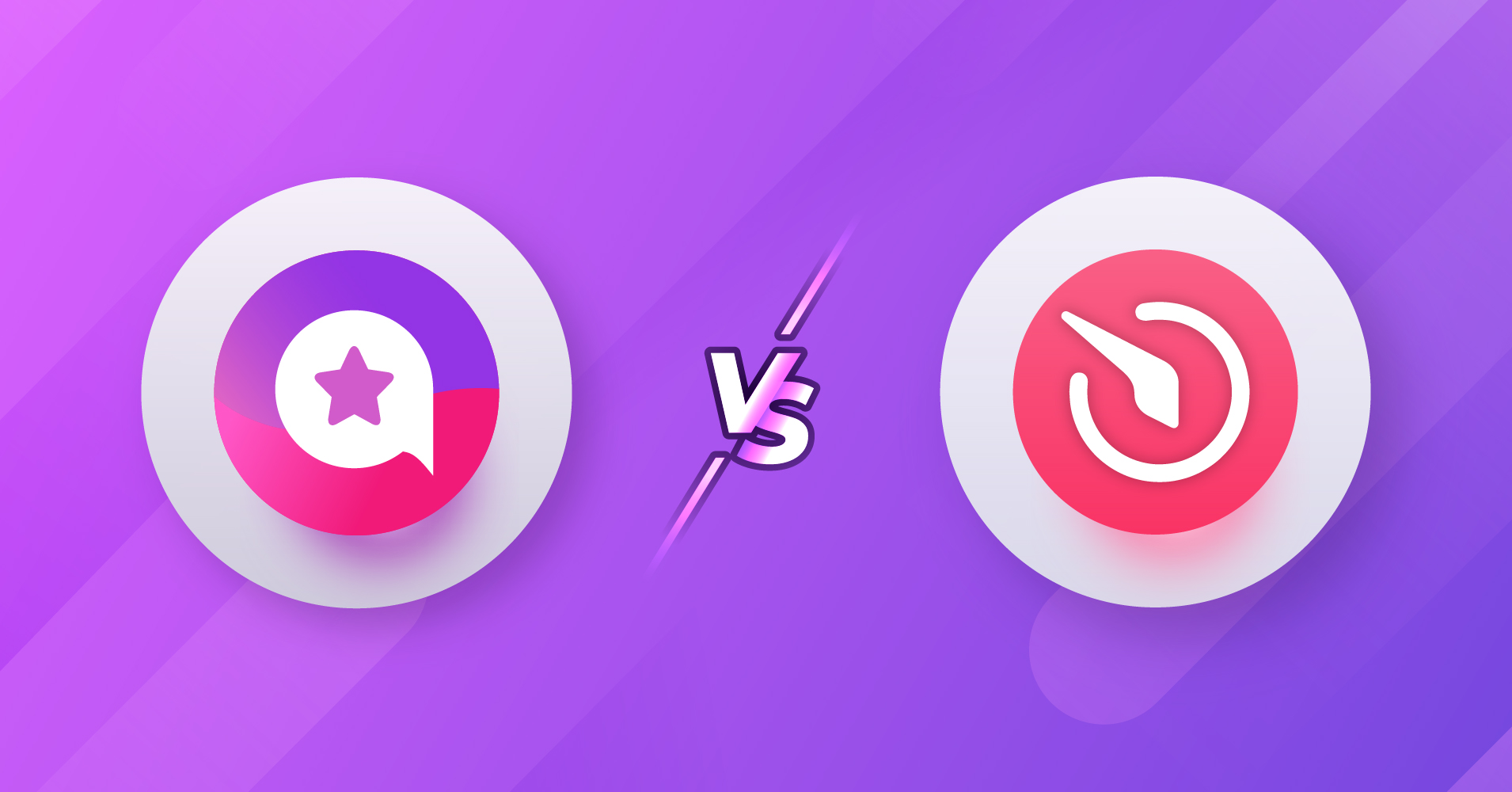 Wondering if there's an Elfsight alternative out there?
If you want to engage your website visitors, a great solution is to add a social media plugin. And to do that, all you require is the best social media plugin for WordPress, like WP Social Ninja or Elfsight, to show your business movements.
When it comes to social media plugins, WP Social Ninja and Elfsight are among the most popular options. That's why we will compare them to assist you in finding the best social media plugin for your website.
Overview: WP Social Ninja vs. Elfsight
First, let's go through a quick introduction to both plugins to help you get started.
WP Social Ninja
WP Social Ninja is a multifunctional WordPress plugin that allows you to add different social features to your website. It has many functionalities that allow you to simply show social media site reviews, embed social feeds, and integrate chats from various platforms on your website. Overall, it's a great Elfsight alternative.
This plugin allows you to integrate authentic customer reviews from platforms such as Google Business Profile, Facebook, Yelp, Amazon, AliExpress reviews, and others for social proof. You may also import social feeds from Facebook, Instagram, Twitter feeds, and other social media platforms. Furthermore, you can even quickly add chat widgets from other social networks so that visitors can start a conversation.
Elfsight
Elfsight is a SaaS program that provides customized and code-free website widgets and robust integration capabilities. It's a great plug-and-play e-commerce website add-on.
It has a wide field of applications. Moreover, it contains almost everything you'll need. The Elfsight widgets are well-designed and function properly. They can be customized to fulfill your requirements and goals. Even individuals with only fundamental technical expertise will be able to install them using the instructions provided.
This solution helps owners select the widget for their objective, which aids in lead generation by providing superior customer service and assisting in developing social followers. Elfsight widgets can be integrated into any website platform.
Users can configure and change their websites without coding using the Elfsight website. It allows users to alter their widgets using their editor. They can also examine the widget's efficiency and other significant indicators.
It has a diverse range of solutions that effectively helps customers fulfill any website issues while being cost- and time-efficient. Using this supper feature, you can share your content from social media platforms like Facebook, Instagram, Twitter, Pinterest, and others.
Features: WP Social Ninja vs. Elfsight
Now, let's check out the comparison between WP Social Ninja and Elfsight.
Social Feeds
Do you know embedding social feeds helps you increase user engagement? Well, now that you do, let's check out what these two popular plugins have to offer.
Number of platforms
WP Social Ninja is unique in this regard. It allows you to build several social feeds by integrating platforms such as Twitter, YouTube, Instagram, and Facebook. To embed feeds from several platforms, you don't need separate plugins. With the all-in-one social networking plugin, you can quickly connect with all four platforms.
Elfsight's social feeds support multiple social sites. You can connect your social feeds with Facebook, Instagram, Twitter, and other platforms.
Multiple layout types
It's crucial to have variety when showing your feed on your website so that your visitors don't become bored with the look. As a result, a decent social media plugin should support many layout layouts.
WP Social Ninja comes with four different layout options for displaying your feed in the most elegant way possible. Elfsight, on the other hand, offers five alternative layout options, including Masonry, Carousel, Grid, Timeline, and List.
You may be wondering how WP Social Ninja differs from Elfsight. Even you can generate various template styles using only these four layout types. Elfsight does not support these complex adjustments.
Post filtering
It's all about the method you present the experience. As a result, when showcasing your social feed, you must have the freedom to display the posts as you see fit. Again, you might not want to display all of the posts, photographs, or videos on your feed all of the time. As a result, several filtering options are required for a social media plugin.
WP Social Ninja allows you to arrange your posts, photographs, and videos into five different order options. Again, WP Social Ninja's extensive filtering tools allow you to filter your posts based on certain terms or hashtags.
Similarly, Elfsight allows you to sort your posts in two different ways. Your postings can also be filtered by user name, hashtag, or URL.
WP Social Ninja believes in giving extra, and that's why it's the best in the market.
Advanced styling options
Not only will a decent social media plugin allow you to incorporate your feed, but it will also allow you to tweak it to match your business image. As a result, when selecting a plugin to manage your social media activities, search for style choices.
WP Social Ninja has the most customization choices. With the complete feed or video options menu, you may tailor your feed. Again, the header options let you fiddle with the finer points. The best feature is that you may include a custom image and bio information.
On the other hand, Elfsight's feed or video settings will let you choose whether to display the author's name, photo, and other information.
Popup Settings
Would you like to be redirected to another page in a new tab when you click on a post? It won't go over well with your customers. So that's when the Pop-up appears. WP Social Ninja and Elfsight both offer this fantastic tool to their consumers. The pop-up settings, however, are slightly different. Let's have a look at what they are.
You can choose whether or not to display the author's name, photo, or date with WP Social Ninja. You can also show the post text, network icon, and call-to-action simultaneously. Elfsight offers roughly the same options.
However, if you want to show YouTube videos, you'll have a lot of different settings to choose from. WP Social Ninja has you covered from start to finish. From autoplay to video loop, WP Social Ninja has you covered, providing multiple channel numbers and channel information.
Social Reviews
User reviews are your asset. Then, why not show them off to your visitors in the most sophisticated way? WP Social Ninja has integration with 10+ social review sites. Elfsight lets you fetch your user reviews from 20 review sites. But, the most popular sites are available with WP Social Ninja.
Advanced filtering
You might want to hide a few reviews from time to time. However, if you don't have that customization option, this could be an issue.
With WP Social Ninja, you will always get extra. Sort your reviews in ascending, descending, or in a random manner. Along with that, you can also filter your reviews by ratings, category, and business name. You can also include specific reviews if you want. In simple words, customization is totally in your hand.
Elfsight allows you to sort your reviews by rate. Sort them again, either by date of publication or at random. If you don't want to see particular reviews, you can hide them with or without text.
Collect custom reviews
You might also wish to use alternative connections to collect and show personalized reviews.
WP Social Ninja ensures that you can gather reviews from many platforms and display custom-fit reviews. Custom reviews can be collected using Fluent Forms, the most lightweight form builder, and retrieved using WP Social Ninja.
That's not all, though. The best part is that you may create your own personalized reviews. As a result, you won't have to be concerned about custom reviews. You're covered with WP Social Ninja.
On the other hand, Elfsight does not have that capability.
Notification Popup
Do you want your visitors to be able to see all of your customer reviews but not have them take up too much space on your website? Then you'll require a Notification popup plugin that will display them as notifications.
WP Social Ninja has made this option available to its customers. So, if you want to display your reviews in the most elegant way possible, WP Social Ninja is your plugin. You can even personalize it independently to show off your best asset to the rest of the world.
Elfsight does not offer this feature. However, you don't need to be concerned because WP Social Ninja is here to assist you as an Elfsight alternative.
Comprehensive header settings
You can choose whether or not to show the header while displaying your user reviews. That's why you'll require header customization options.
WP Social Ninja offers a variety of header customization possibilities. If you choose to display the header, you can set up the header part from the diversified settings panel. Here, you can also change the title text, and the number of reviews displayed in the text, and even create a review. Doesn't it sound great?
Elfsight, on the other hand, gives you the option of displaying the title, rating, and amount of reviews. Simply turn them off if you don't want to see them. Isn't it convenient?
Social Chat Widgets
Having a social chat widget on your WordPress website gives you the best opportunity to have a good relationship with your customers. WP Social Ninja has a good feature deal as an Elfsight alternative.
WP Social Ninja currently has 15+ social chat platforms. On the contrary, Elfsight lets you connect to only 5 chat platforms. Now let's check some other differences.
Customer support's average email reply time is over 8 hours. With an efficient social chat service, you'll respond to your customers before they determine to buy elsewhere. That's why you need to make it easier for your customers to reach you.
Prebuilt Templates
Having pre-built templates saves you a lot of time. WP Social Ninja offers 4 templates. But with these 4 templates, you can communicate with your users to answer the expected queries, give custom support, collect feedback, and even sell promotions. So you are not just limited to just one style.
Elfsight also has a few templates. You can easily choose one and start customizing your chat widget with those templates.
Chat widget styling
Styling is essential in terms of websites. Visitors make decisions based on how your website looks. That's why you need to style your widget accordingly to match your brand personality.
WP Social Ninja lets you can change the color of your header background, header title, and header captions to match your brand. If you want, you can also customize the color of the channel icon background, bubble button, and close button. Select where you want to show the chat widget from 4 different options.
Elfsight lets you color your bubble background and icon color. You can also change the button color and header background color. If you want to change the bubble's position, you can also do that.
Offline/away message
Brands promise to be online 24/7, but it's not always possible to be online. So, it's better to let your visitors know that you are currently offline. Set a personalized message to let them know you are offline.
With WP Social Ninja, you will never be disappointed. Set the date and time you will be able to reply instantly. Write down a simple yet interactive message and let your visitors know that you are offline.
With Elfsight, it's impossible, as there is no option regarding this.
Popup chat
Your visitor might not see the message icon, and they might leave your website to look for answers. If you don't want that, then you need a popup chat option in your chat widget.
With WP Social Ninja, you can consciously set when and how to show a popup chat widget on the website. You can set the delay time so that your customers will see the popup after that time. However, with Elfsight, you can show a popup chat option only when your customer leaves your site, and you cannot customize it.
Pricing: WP Social Ninja vs. Elfsight
You are in for the most interesting part of any comparison, the pricing. A lot of decisions are made based on this. Let's check out the annual pricing of both plugins.
As you can see in the chart, there is a drastic difference in the pricing between the plugins. Elfsight pricing is too high, considering their features are mostly available with WP Social Ninja. Moreover, Elfsight has been in the market for the last six years.
But it's been only a year since WP Social Ninja got on the market, and yet it has all those incredible features and more. Only time will say what it has stored for its future and we can say it's Elfsight alternative.
Conclusion: Is WP Social Ninja worth it?
When it comes to helping the right purpose, WP Social Ninja effortlessly delivers by providing a vast array of influential widgets to help you improve the functionality and performance of your website.
WP Social Ninja covers almost every required area by providing 29+ popular widgets to add to your website, whether social media feed, social reviews, or chat widgets.
This would be a strong suggestion for everyone who intends to develop a business website!