Quick Fixes on Facebook Posts Not Showing Up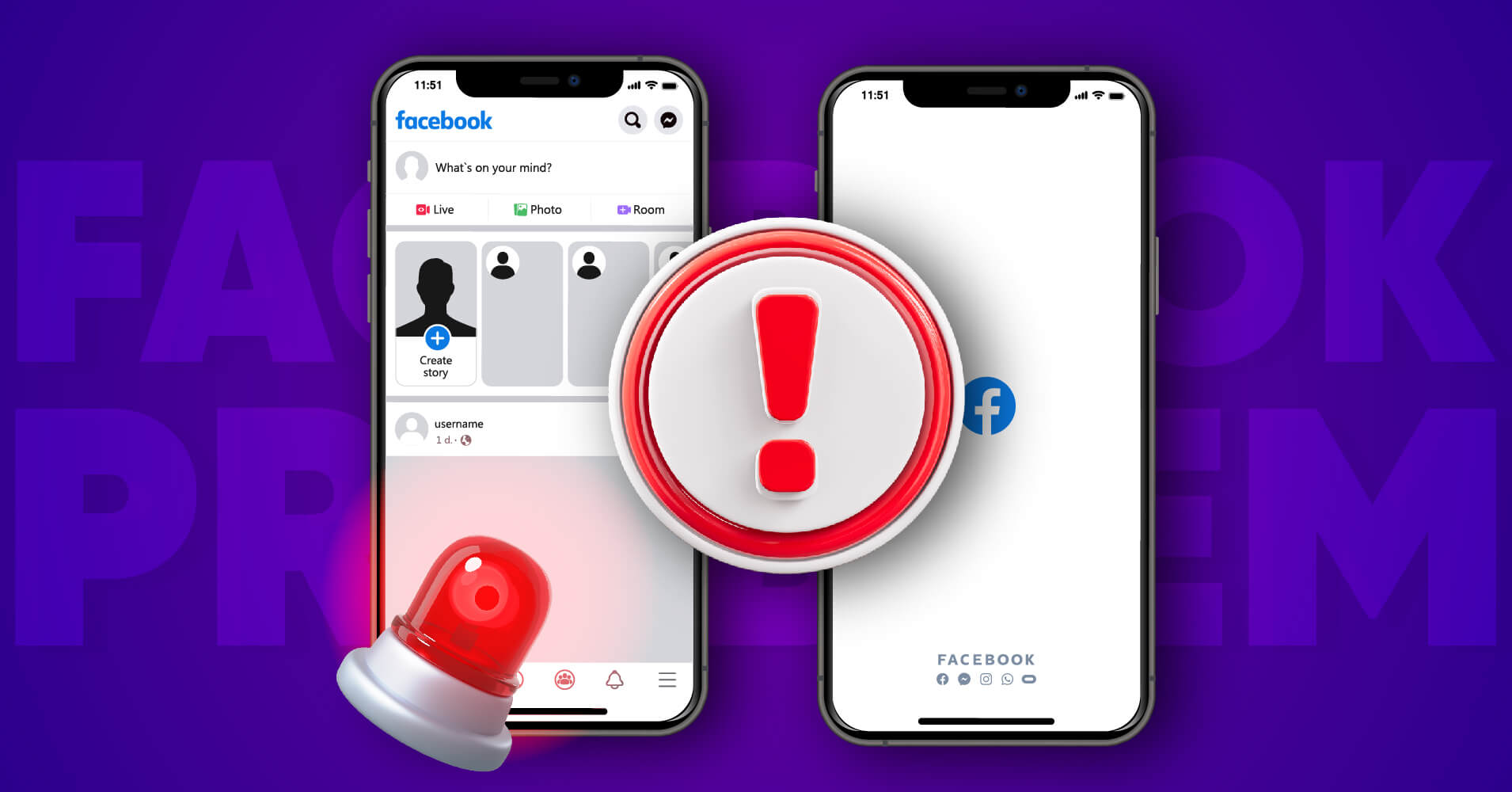 Ever faced your Facebook posts not showing up on your news feed? If you have, you're in the right place.
When it comes to social media, Facebook is always one step ahead; No doubt, it gives a headache if you face issues with using this most popular social media platform.
We heard people facing issues on multiple purposes of using Facebook. We saw how people get numb to finding solutions for the obstacles they're totally unaware of.
But we got you.
Even if you're not one of them, you can go through this blog where you find the causes and easy fixes on Facebook feed-related problems, and implement them when needed.
Let's get started!
Posts not showing up on Facebook (Why & how to fix)
You're not alone if you get into trouble with Facebook posts not showing up on your feed. This is not any bug that is out of your hand.
Instead, it happens because of two things: One is because of cache, and another is selecting the audience in your setting option.
Well, when you'll try this method? Because Facebook has a specific solution for specific issues. After clicking on your app, if only one or two posts are showing, and even after you load the page, nothing works because it's time to clear your cache.
All you have to do is, go to your setting option on your mobile and, find the Manage apps, search for the Facebook app. From here, find the Clear cache option, click on it. You're done!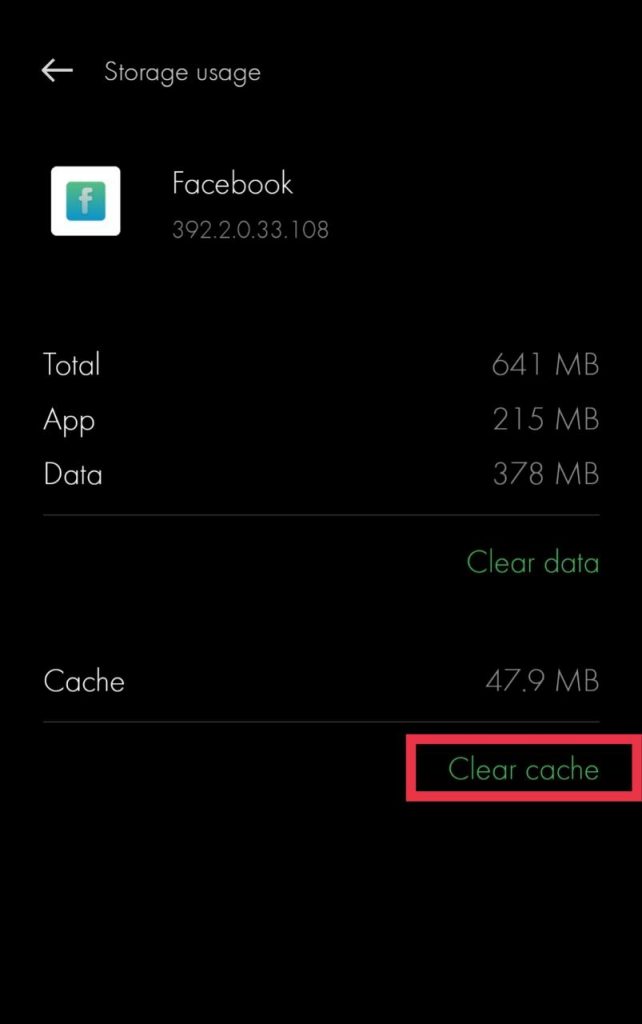 Now check your Facebook feed to see how easily you fixed it.
Trouble in showing up Facebook posts is one more problem many of you face: your posts do not show up on your friend's timelines. For this, you can do a few things in your setting panel.
In this case, you've to check your Facebook setting section. You might have limited your audience option setting. So go to your setting option first; make sure your page is available to all age groups and countries.
Facebook business page posts not showing up
Have you ever seen something like you don't want to see a type of post that frequently appears on your timeline? Almost everyone faces the same issue.
If you notice most of the time your Facebook timeline has been flooded with unwanted promotional posts, videos and ads. But don't worry; Facebook has been strict against those kinds of promotional materials of spammers.
So, based on this algorithm, Facebook has made some changes that ensure the audience preference first. This will decide what you want to see on your news feed & prioritize what's more important to you.
Also, this has made the marketer's job a bit tougher.
On the latest Facebook update, you can see The Top Stories instead of Most Recent. This allows you to choose if you want your feed displayed chronologically (random posts by Most Recent) or let the algorithm select what you prefer most (Top Stories).
But what happens to the business pages' after then?
Facebook has made it organized nicely now. You can find those pages on the left-hand sidebar of your feed page.
Even you can get the updates as the first viewer if you choose "See First" from the getting notifications option. If you choose "Default," your feed won't show the most updated content unless you set it to "Most Recent."
And same goes for the follower of your page. They can see the regular posts and updates in their news feed when they like your page. So, make sure your active Facebook page is engaging and contains enough impressive content that makes your audience interested in seeing your content in the first place.
Facebook scheduled posts not showing up
In this case, two possible scenarios would be:
Your scheduled Facebook posts are not showing up, but you're getting likes and comments for those posts.
Neither your posts appear on Facebook nor you're getting any engagement, still showing listed scheduled on Facebook.
As a solution, you'll have two options;
Either you Publish and Backdate the post (Select Edit → Backdate → Data and Time → Backdate),
Or delete the scheduled post and write a new post.
Facebook friend posts not showing up
That could be another trouble when you don't see all of your Facebook friends' posts and find only a fewer number of them. But don't think they've removed you from their friend list or something like that.
󠀠
Is Facebook broken or something? It's not as fun as it used to be. So many community guidelines that cut off the entertainment aspect of it. The same posts I've already seen keep showing up on my timeline no matter how many times I refresh it. 🙄
󠀠󠀠

— Taken Aback By Life  (@iamyamaitropvrl) November 18, 2022
Because Facebook's algorithm works only the way, you direct them. That makes you see the only kind of posts you prefer and from the people, you love to see most. Your newsfeed will mostly show you the only friend's posts with which you interact most. And prioritizes posts from those people.
Well, what you can do is,
Go to the right-hand side of your screen and select "Settings & Privacy."
Now click on "News Feed preferences." Select Manage Favorites, & make your favorite list.
By doing this, you can ensure you don't miss seeing any of their posts on Facebook. You can also add them to your Favourite list by clicking on their profile and selecting Favourite from the Friends option.
More tips: You can stop seeing posts from specific groups and pages if you "Snooze" the posts, which will work for 30 days. If you never want them to show up on your feed, simply choose "Unfollow" or "Hide all".
Facebook tagged posts not showing up
Your friends have tagged you, but they're not showing up on your wall?
You wanted to show them on your wall and let others see them, but those tagged posts are not showing up.
For this, first what you should do is, go to your profile and check the red colored numeric value of PENDING STORY.
Just click on it and add the post to your timeline! If you do not want to do this in your future tagged posts, turn off the review post option; every time someone tags you in any post, it will automatically be added to your timeline.
Instagram posts not sharing to Facebook
Years back, when we started using Instagram, we had the feature that would allow us to share our Instagram posts on Facebook. But sometimes, it may happen that this option doesn't work properly. We saw people complaining about Instagram that even after they get notifications for sharing posts, they still that hasn't shared them on Facebook.
My Instagram posts are not sharing to Facebook the way they were before. Is there an issue with instagram?

— Rayhab (@potentash) March 3, 2021
But no worries, we have a quick fix for you. You can try for the immediate result if you face this problem.
You can try these four easy steps;
Check whether your Instagram is connected to your Facebook account; even if it is, link them again.
From both Instagram & Facebook, Log out, And then try again by logging in and linking your accounts.
Change your Facebook password and then try again
Disconnect Facebook from Instagram, restart your phone, and link your Facebook with Instagram again.
Those above-mentioned easy fixes will make you successful in fixing Instagram sharing posts to Facebook. If step one doesn't work for you, try another. If the second fails, try three, but one will surely work.
Facebook feed posts not showing up on website
Facebook has been used both for personal and professional use. If you're a marketer, you'd know how important it is to have a social media presence for your business.
Marketers like you not have limited the usage of Facebook for promoting their business; they utilize them by converting their website visitors into potential customers by showing their social media presence.
Let us consider you're one of those smart marketers. But what if you find any complications in displaying your Facebook feed on your website?
We've seen many of you face problems like Facebook feed posts not showing up on the website though you're using a popular social media plugin.
Well, here's a good news for you, if you want to have a WordPress plugin that works perfectly as you want for promoting your products/service without causing any trouble, you have the all-in-one social media plugin WP Social Ninja plugin.

Our clients are always welcome if they get any issues and try to reach us. But luckily, we didn't get any complaints or complications regarding Facebook feed integration from our clients so far. Wanna know how amazingly it works? See it yourself!
Wrap up
Well, that was about fixing the Facebook issue like Facebook posts not showing up, you may get in your day-to-day life. And we believe, it will help you exactly the way you wanted, instead of searching from multiple sources.
If you keep your eyes on our Facebook, Twitter, LinkedIn, and YouTube accounts, you'll find more solutions and hacks like you've found in this article. And to get these articles regularly, please subscribe.
Also, join our Facebook community and share your issues with us!
Related articles: