7 Most Effective Secrets About Halloween Social Media Posts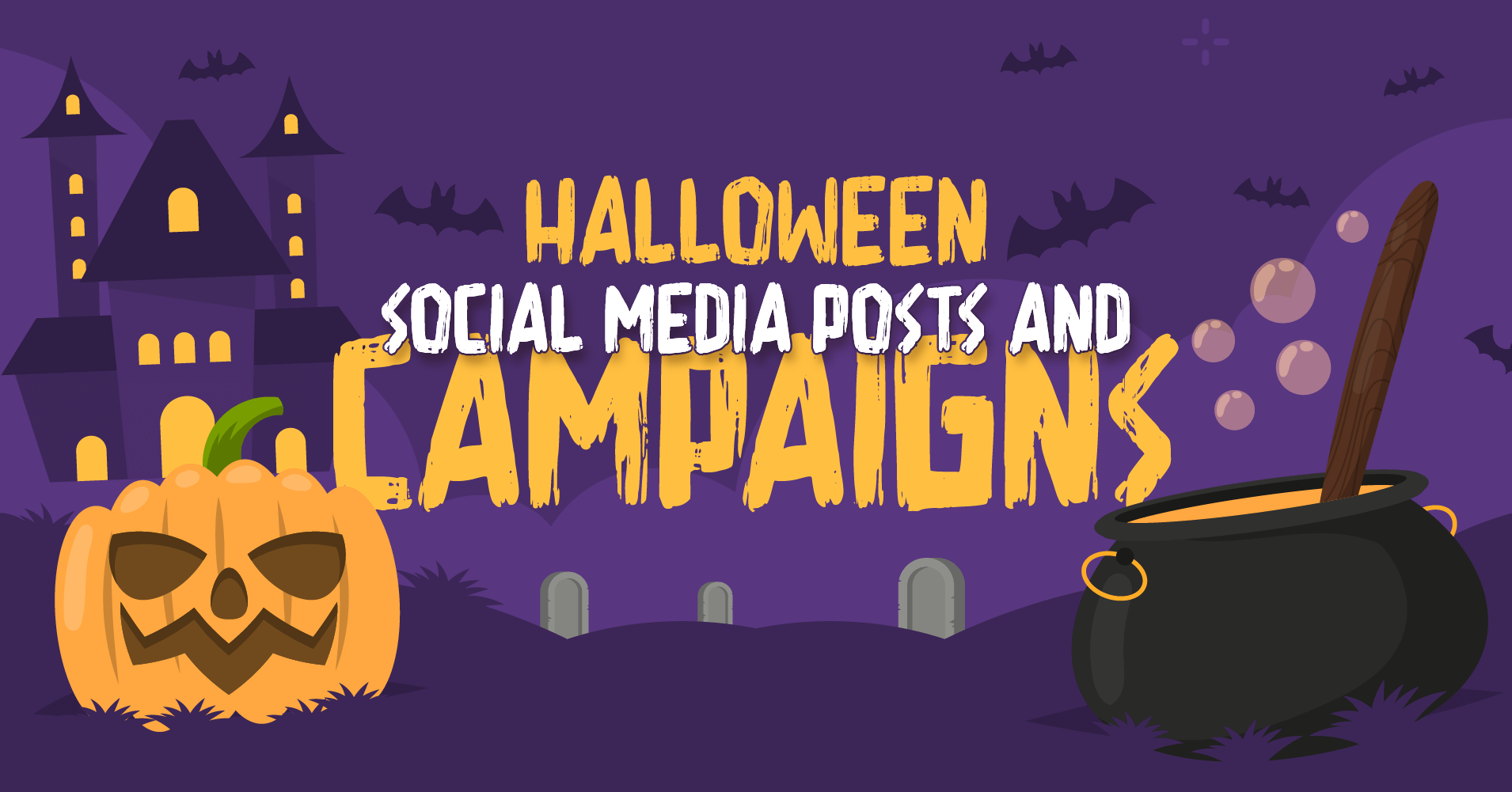 There are different reasons to love Halloween. It has become a multi-billion dollar industry, including consumer goods, entertainment, technology, and many more. Due to this, Americans planned to spend nearly $10.6 billion on Halloween in 2022. This figure would be much higher than the prior year if businesses could use social media effectively.
Therefore, Halloween social media posts are the best starting point for keeping your marketing system fun and engaging! Try out the best steps for social media posts and campaign tips to get the maximum reach from your social media sites and increase the sales funnel.
Let's get started!
Best Halloween social media post ideas for 2023
Halloween brings out the fun each year on social media if brands can interact with their diversified social post.
Here, you can follow the steps to discover more effective secrets about Halloween social media posts and campaign ideas to celebrate October 31!
Save time by reading and scrolling on!
1. Use hallow's images on social media
Making well-designed and hallow images for Halloween social media posts would be better if you plan to run social media activities. Significantly, this kind of image can engage visually and boost your social media campaign.
Usually, buyers go to social media to explore something different. If they find something attractive like that, they may be attracted by the image and will try to visit the website to learn more about the product. You may think it's simple from the outside, but its efficiency is huge.
2. Leverage user-generated social content
Another effective method to run a successful Halloween campaign is to use and promote user-generated content (UGC)  for social media users. In general, we always want a favour in the form of product reviews.

So when customers write reviews on their social media sites like Facebook, Instagram, or Twitter, you can accumulate and share evidence that your product is good and user-friendly. This kind of activity really leverages the product or services you have been selling.
3. Offer and share oogie boogie discounts
Stores compete to introduce creative discount ideas on Halloween. Many brands aim to take advantage of the moment when there is a must-attend event by launching advertisements, prompting people to purchase, and raising users' awareness.
Your company can reach a huge customer base by offering discounts across various channels. This approach also gives a wide range of products at various pricing points. Buyers realize they get better value when they shop since they have more options. These kinds of things customers really love and jump on your discount offer.
4. Run a scary countdown on social media
Businesses have excellent opportunities during events like Halloween to connect their customers with relevant messages and social media offers. Still, to be effective, you must thoughtfully and effectively plan out your activities well ahead.
Here, countdowns are incredibly effective and easy to use on social media. Imagine a more concise source calendar for Halloween! Share a countdown post with the number of days left each day running up to the main event day.
Each day, share an exceptional product, image, or query. Your viewers will be connected to the countdown and eagerly expect new content.
5. Tell a scary story
People love to hear scary stories. In this case, you can share a scary story in text or short video format. Many social media users love to get these kinds of formats from brands.
You can represent that differently, but most people love to hear the short story like a 3-4 minute read. These kinds of stories are crispy and not time-consuming. That's why customers around the holidays have a good reason to wait for the stories.
6. Share funny memes
One of the best pleasures about going through social media is finding memes. No matter if you're searching for jokes or having a difficult day. For each and every situation, there is a meme.
Consider Halloween as an example. Even though it can get a little spooky around this time of year, memes can always make you smile, leading you to become the ultimate meme king or queen on social media.
Several jokes will get you in the Halloween mood even if you don't necessarily enjoy the event. The funniest Halloween meme is presented here.
7. Post-Halloween quotes
Halloween is not a normal day like other occasions. It's simple but a little scary to enjoy. People make plans for different activities focusing on this special occasion.
It's a day with lots of different pictures. Some may be involved in activities like apple picking and pumpkin picking, and some may wear scary dresses, take pictures, and post them on social media.
Whatever your plan for this October, your storage will be full of different pictures; at the end of the day, you will post them on social media. But the image post without proper quotes or captions doesn't make it interesting.
Because people love to get pictures with short or detailed captions, the process can increase the engagement rate of your social post. Remember that it's not just applicable to brands; it also works for the common public's non-commercial posts.
7 most influential tips for Halloween social media posts and campaigns
Most businesses experience a rapid kickback in their hearts when faced with the challenge of designing an effective Halloween campaign.
That's why we've selected seven of the most promising pieces of tips that brands have previously used to skyrocket their own Halloween marketing.
1. Customize your home page with Halloween graphics
Just simple graphics spoke up your website for just a Halloween session because a seasonal landing page can drive huge traffic and generate sales by making your web page more appealing.
Last year, WP Social Ninja and other reputed brands designed their home page with the Halloween theme and different spooky elements. There, they also represent their products in diversified ways to attract more to their customers.
2. Launch Halloween special edition product
Special edition products can be great for all kinds of businesses. It can bring new customers to your business and sometimes create massive hype for your brand if you can attract them with your product lineup.
Indeed, this special edition product assists in building a specific identity for your business, which can make a long-term destination for your brand. These limited product lines are highly influential for the special users who are used to buying these kinds of products and making them feel special.
Like Nike, these give customers a special experience and a one-of-a-kind experience from an authorized brand like that.
3. Generate Halloween long-term content
Long-term content exists for a specific time frame where you can produce different kinds of content. It could be images, short videos, blogs, and many more. Among them, informative and tutorial content can generate a long-term reach for your brand.
To clarify, the effectiveness of long-term content has been increasing over time. That's why people look for the content as if they can gather the information and knowledge and implement it on their projects.
Think about the last time you wanted to write a script for your YouTube video and scrolled down to get the information on a specific topic. You likely find and gather information from the content already written by others.
As a result, those who have already published the content get endless benefits and reach from this specific long-term content.
4. Run a Halloween email marketing campaign
Launching a campaign with a Halloween theme is the most effortless technique to celebrate the holiday. You may have a fun Halloween email and simultaneously advertise product sales using an intelligent email copy.
Because everybody celebrates Halloween, from kids to adults, if you want to achieve something noticeable, your Halloween email campaigns should be on point. The email content is one of the essential parts of your marketing strategy, especially when it comes to Halloween special email marketing.
Let's check out some extra Halloween email marketing campaign strategies:
Make suspense with an email teaser
Keep the email short and to the point
Use emojis to draw quick attention
Better to use the Halloween special email template
Fucus limited-time sales and promotion
Highlight limited-time sales as a form of urgency
5. Host a Halloween contest
Different businesses arrange Halloween contests to connect with new followers and raise brand exposure on social media. Customers search social media for ideas for Halloween promotional offers, outfits, food, and other initiatives. Halloween is a wonderful opportunity to achieve your marketing goals while showcasing your company's positive sites.
Below, you will find some awesome Halloween contest ideas to implement on the festive occasion:
Scaring Photo Contest for women
Good food and drinks contest
Design contest
Most dangerous Tweet contest
Development contest
6. Use themed packaging
Do you have different plans for Halloween in 2023? Everyone is considering how to start the event this year, and brands are no different.
Halloween is the special day of the year when we can wear any costume. Due to this, Halloween is now a widely observed holiday enjoyed by people of all ages.
Why, then, should you stick with your costume? Businesses and major companies remodel their complete product line exclusively for Halloween to give you the scare and showcase their inventiveness.
Even if your offering isn't the usual party stuff, this one still works. Take this outstanding graphic from a brand like Starbucks:
7. Create a Halloween special promotional video
Promoting your product with scary promotional videos is something different. It differentiates your products and brand from the rest of the competitors. Moreover, seasonal promotional videos keep your marketing efforts exciting and respond more positively than normal videos.
Fanta made a unique commercial that aligns with a holiday to promote their product for trick-or-treating. Their innovative idea and representation attract the audience to carve the Fanta.
Top 5 examples of best Halloween campaigns on social media
Looking for inspiration for your own Halloween social media posts and campaign? This is the right place for you to get the proper inspiration for making the right strategy for your business. Let's have a look at the five most successful Halloween social media marketing campaigns.
1. Disney+/Star Wars/Lego – Terrifying Tales
Nothing excites viewers more than seeing their favorite Disney+ collaborating with Star Wars and Lego. Last Halloween, Lego and Star Wars launched the Disney+ "Halloweenstream" with its Halloween special, Terrifying Tales. Along with releasing the new eerie movie's trailer, Lego Star Wars also released a collection of five short films, each with a beloved Star Wars character and a humorous Halloween-themed story.
Of course, we're talking about three of the most well-known businesses in the world. Still, any business may improve its influence around holidays like Halloween by working creatively with other brands that share similar goals. That's why brand collaboration is good for all kinds of businesses.
2. Nike – Halloween sneakers
Nike has been pursuing the trend of making different kinds of sneakers to focus on Halloween sales. That's why Nike released a "Skeleton" Air Force 1 last year. For 2023, Nike will continue the Halloween-themed Air Force 1 with a new design.
This year, they are changing items from the multiple "Skeleton" Air Force 1 styles we've seen in previous years; this upcoming "Halloween" Air Force 1 Low has a stealthy black tumbled leather upper paired with matching snakeskin-esque overlay panels.
The sneaker also arrives with unique Jack-o'-lantern lace dubraes, ghoulish "Nike" branding on the tongue, and a green and grey outsole.
3. Burger King – The scariest place on earth
Part of the fun of this Halloween is the thrill of getting a good scare. Using these mega-events, different brands run diversified activities. Burger king is nothing exceptional. Last year, the fast-food chain shop Burger King arranged a promotional activity. They announced that customers who visited the five designated places would get a free whopper.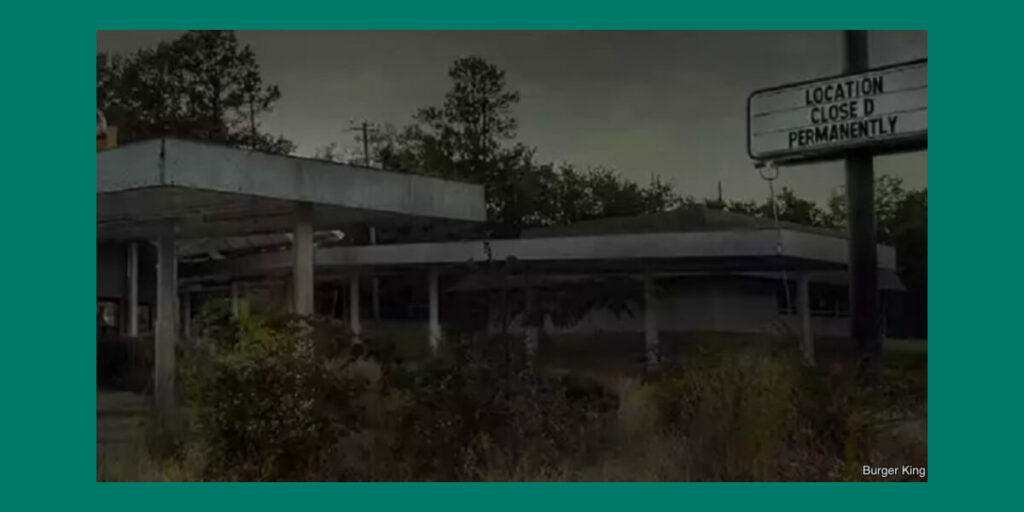 They used different ways to market the brand through social media and word-of-mouth marketing. Even Burger King has already studied the place and mentioned that those places are really haunted and scary for general people. They also run the ad on different social media channels. People connected via the ad participated in this campaign and won the prize. Overall, Burger King successfully completed the campaign and got a huge outreach.
4. Fanta – Taking over Halloween
Halloween was identified as one of the key cultural occasions to attach to Fanta's teen customer base. In their Halloween social media campaign, they used different strategies for their marketing approach. They utilized a Snapchat-based strategy to position Fanta as the most popular drink for this special occasion.
The creative and attractive idea of this campaign was this: Distort Reality. Using Snapchat, the Fanta and teen would collaborate to distort reality and prank on the internet. Significantly, Fanta played a different crispy prank on the internet, got popular among the viewers, and found positive feedback.
To clarify, the Fanta Halloween event became the most popular brand activation event on Snapchat. With this campaign, around 25 million active teen users engaged and interacted with the campaign and generated over 137 million impressions.
5. Starbucks – Halloween Frappuccinos
Autumn has been a great season so far for the fan of Starbucks fans in Japan. They launched a great plan for their customers in 2021. The concept was a little bit different.
As a fall staple, roasted sweet potatoes in Japan suddenly took center stage in the much-anticipated limited-edition Halloween Frappuccino last year. But the new drink has a little twist that will keep customers on their toes in keeping with the holiday of tricks and mischief.
However, Treat with Trick Frappuccino, the Halloween drink, is actually the Roasted Sweet Potato Frappuccino disguised as Halloween-themed. Each pack's QR code allowed customers to customize the Treat with Trick of the Frappuccinos.
Bonus tip: Plan ahead and be creative
There are no secrets to success. It's all about preparation. If you want to win the race, then pre-planned decisions and structured guidelines can help you. Whatever you decide, get initiated early and plan the user-generated content, discounts, hashtags, and images well in advance so you can convey the most out of your marketing actions.
Expect this simple strategy; you can push a little extra to get maximum return. As an engaged small business owner, showing Halloween social media posts on your WordPress websites can be another great way to help you facilitate social media engagement.
Here, a super dynamic social media marketing tool like WP Social Ninja can help you display to several platforms simultaneously. It also allows you to manage your scariest Halloween social feeds and reviews to display your social proof and attach social chat widgets to support your customers more about special deals like Halloween and others.
Final words for Halloween social media posts
Halloween is still seen as a significant occasion by many businesses. If you disregard it, you will miss the opportunity to raise your revenue quickly. Establishing a strategy for your online store for Halloween is crucial to enhance your clients' and their shopping experience.
Let's hope these above Halloween social media posts and campaign ideas will enable you to both have and enjoy your pumpkin pie.