10 'Best Ever' Christmas Marketing Ideas You'll Love to Try in 2022!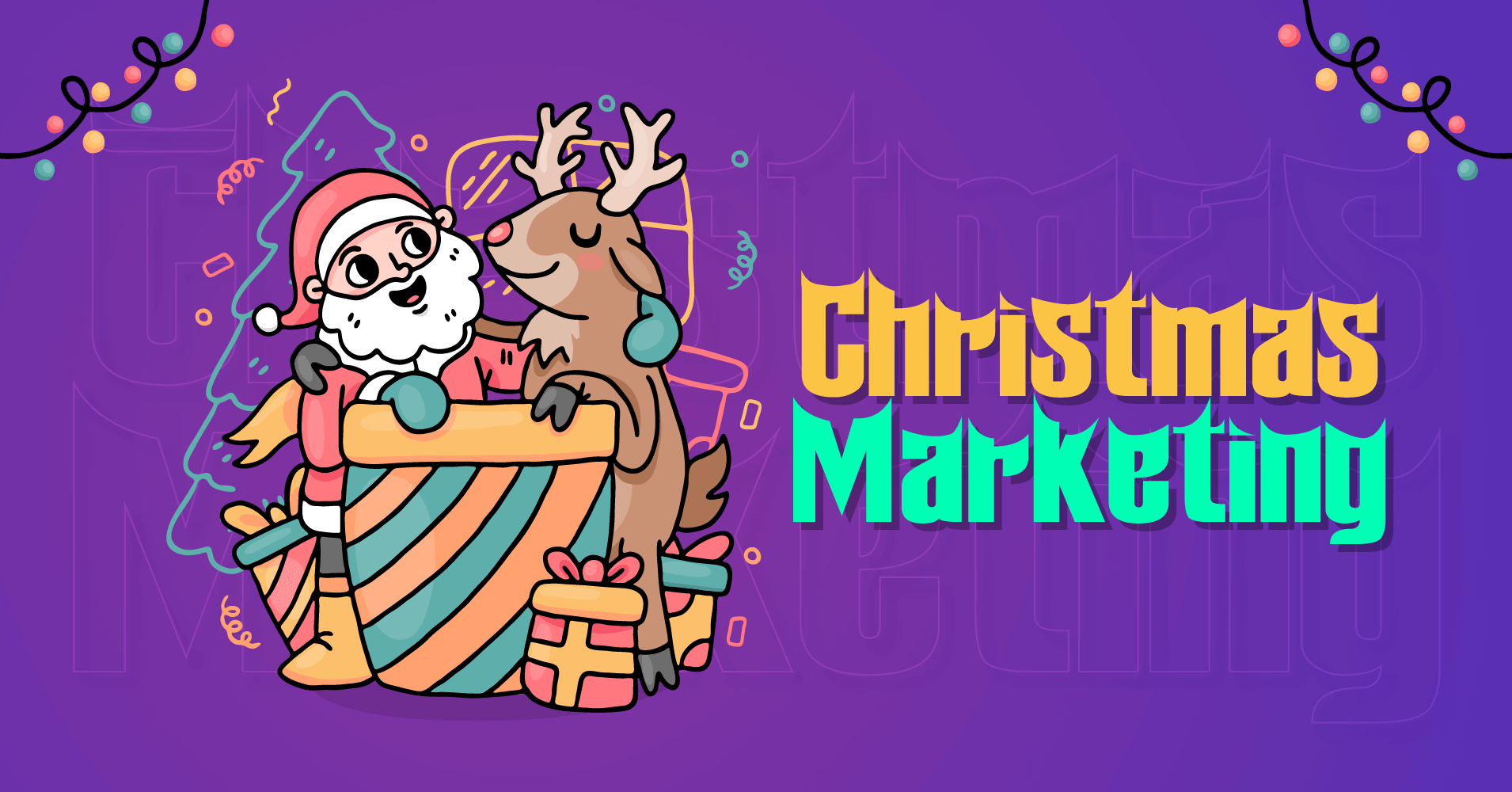 Looking for some easy yet smartest Christmas marketing ideas for small businesses?
Let us assure you are at the right place! Because you are going to have all the interesting Christmas marketing hacks in this article.
Christmas is the season of joy and festive. And it's a great opportunity for all the business owners to make the profit 2x. People keep waiting for this month the whole year long. So, you need to plan the best Christmas marketing campaigns and all the Christmas marketing strategies before the month starts!
Don't you think others aren't planning the same for this Christmas? Of course, they do! But if you want to stand out your business from your competitors, this is the best time to make the blueprint of your marketing strategies.
Let's see how you can make this more happening that leads your sales to double!
1. Christmas gift & exclusive offer
When you first hear the name Christmas, what comes to your mind? That Christmas tree, gifts, and Santa.
While planning for marketing sales during Christmas, you need to consider this thing first to make your offers more exciting and appealing.
When visiting your site and your social media profiles, visitors expect to get lovely gifts and big discounts! To make this work out, spread cheer and sparks, like giving cards to your customers.
If you want to boost your sales this way, you have several ways to do that; you can give sales for specific or all products, send gifts on specific orders or buy two get one product, etc. This will not only increase your sales, also help you in getting your website traffics, more social media followers, and positive word-of-mouth.
Remember, you're just offering your customer the right thing at the right time!
2. Decorate website with social media feeds
On Christmas eve and during the full festive season, you must run social media marketing campaigns, including Christmas offerings and social media posts related to Christmas.
But if you limit this to your social media platforms, how would you maximize your profit through your website?
Here is the good news: keeping all your best marketing ideas to decorate your website, you can showcase your Christmas special social media feeds directly to your website. Hence, when someone visits your website to buy something, those social media posts don't work only in one way by encouraging them to buy; this will also increase your conversion rate!
Take help from WP Socia Ninja for embedding your social media feeds to the website to highlight your website.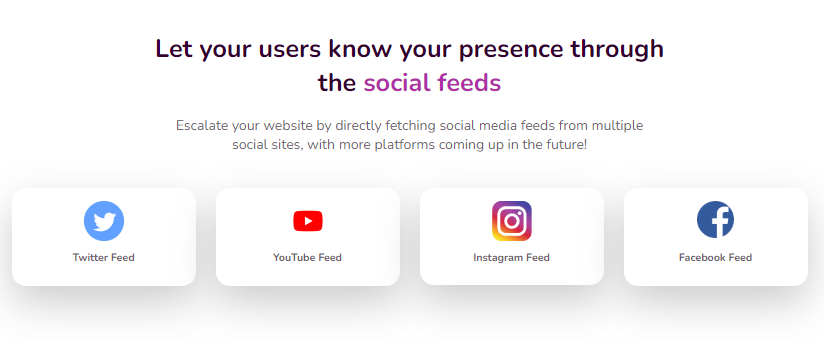 3. Utilize user-generated content
If you ask what are the best Christmas marketing ideas in the list of other successful ideas, you can say it's one of the most successful ones to utilize user-generated content.
Users are most attracted to references and recommendations than any advertisements. So this marketing tip will definitely help you this Christmas season!
User-generated content comes in many forms- Social media content, social reviews and feedback, video content & blogs, and hashtags.
In your social media campaign for Christmas during the whole month, you can run any of these to get the best of the user-generated content. Brands are also following this trend to keep a consistent social engagement from both sides through their social media activity throughout the festive month.
For example, say, Starbucks, they've started a hashtag campaign called #RedCups; when the hashtag starts showing up on newsfeeds, it means the holiday season has just come. Over the years, they have welcomed this trend to cheer the festive month with their followers & customers. And they are doing it through a collaboration of customers, where they're invited to pick up a plain red cup and then show their creativity.
4. Use of hashtag feed
Another interesting Christmas marketing idea is using your hashtag feeds. You can consider it as a decorating part of your website.
From the time you start running your holiday month marketing campaign, you share different social media posts, including status, and photos/videos, where you use trending hashtags to get the maximum reach and make meaningful content.
By targeting those trending keywords or hashtags, you can choose which type of posts you want to show on your website. For this, the best help from a social media plugin you can take help is WP Social Ninja.

As long as you implement your social media marketing strategies during Christmas, this is the best and most unique way to keep your website updated and give a festive touch!
5. Christmas countdown
FOMO, you must have used it in your marketing, right? Well, you can use this trick on your Christmas marketing too!
Your customers always want to get exciting offers from you as you keep giving them on different occasions. In this strategy, you may get many products sold, but there's also a chance to miss some of them, as most people forget or get confused about purchasing the product if they don't see any deadline.
It's a very common issue, but why do you let it happen when you have a great opportunity to take advantage of the "Fear of missing out" strategy?
This scarcity marketing performs a useful role as it strongly indicates something is valuable and worth buying on time. If you want to apply this to your Christmas marketing strategy, display a countdown timer on your website.
6. Focus on Christmas color
Christmas comes with joy and cheers; when the words love, and happiness come to our heads, something colorful sparks we can see. Christmas has its color that says it's all about red and green and the colorful background with lights.
So, what are you up for this? Just spread the Christmas colors of red and green on your social media and the website and make them ready for Christmas!
Japanese Cherry Blossom is the #PerfectChristmas gift to SURPRISE your #SecretSanta! 🎁 #GiveLikeSanta pic.twitter.com/glCq7UDvOy

— Bath & Body Works (@bathbodyworks) December 16, 2015
7. Christmas advert
Advertisement on different occasions brings us lovely messages and, depending on the ads, even impact our emotions!
So advertisements are a must-keeping element when running a social media campaign for Christmas. It's a great way to catch your user's mind, and with that, you get a chance to have the maximum promotion of your products this holiday season!
As the month is connected to emotion, highlight that thing in your ads.
For a better understanding, you can follow the advertisement run by other brands, which are meaningful and worth watching. Say Mcdonald's last year Christmas ad, last year the ad was based on a story of a girl and her imaginary friend, Iggy.
The ad was adorable and sweetest in such an innocent way that it brought out the inner child inside you! Through this ad, they successfully promoted their product, like you are just one meal away from feeling Christmas.
If anything works well at Christmas, this kind of ad is one of them.
8. Run charity campaigns
One of the most timeless concepts in history is running a charity. Any company may throw a charity event and have a blast. Why not use it as a marketing effort that can change the world, particularly at this time of year when people are looking to give?
Holding a charity event is one of the better ideas.
You can run such a charity campaign if you have a non-profit organization and want to arrange some charity program; this is the best time. You can share those stories through your social media posts and website too.
If you think about how it makes any difference, remember that people who donate through your brand will also encourage others. To do that, use Paymattic on your website and make this campaign successful.
Again this is a win-win marketing idea, as, through your charity campaign, you are giving people the to make others' lives better, and also, you can show your brand does care.
9. Christmas special photo contest
You'll need a Christmas marketing plan that sticks out and captures attention straight away by utilizing social media during the holiday season. A social media photo competition is one approach you may take to combat that!
Photo contests gain a lot of interaction on social media platforms like Facebook, Instagram, and Twitter. Additionally, they're a great approach to raising brand awareness within your target market.
To win a reward, you can ask participants in social media photo contests to share or submit an image, including a certain subject or object. Also, ask them to use the contestant's brand hashtags that make it simple for people to find your gift are frequently included in photo competitions.
To make this more engaging and interesting type of post, you can ask people to submit:
Interesting idea for Christmas day
Christmas costume
Gift ideas
Christmas special recipes
Funny/ugly pictures
Christmas DIY ideas
And anything that you think is worth sharing.
10. Website survey
Lastly, you can't forget that one important thing Christmas brings is "Good resolutions." It's a great chance to make your audiences take participants in giving their reviews through your website survey.
Moreover, with this survey, you can show gratitude towards your customers for being with you throughout the year, and then you can make changes or corrections by the reviews you get from them.
Use the best form builder, Fluent Forms, to make your website survey form nicely with a lightweight plugin for your WordPress.
Having engaging Christmas marketing ideas, this is going to give you a positive result to connect more with your customers and do better in the upcoming days.
Closing thoughts
In the end, you might get so many ideas through which you can make your Christmas marketing useful, But the ideas mentioned above are the best of all and well enough to make your Christmas marketing successful.
And we hope you've found this blog helpful as the best guide for Christmas marketing ideas in 2022. Which are your picks from these, and how will you make your Christmas marketing even better than the previous year? Let us know in the comment area!
Have a great Christmas!