8 Reasons Why Google Reviews Not Showing Up (Fixes 2023)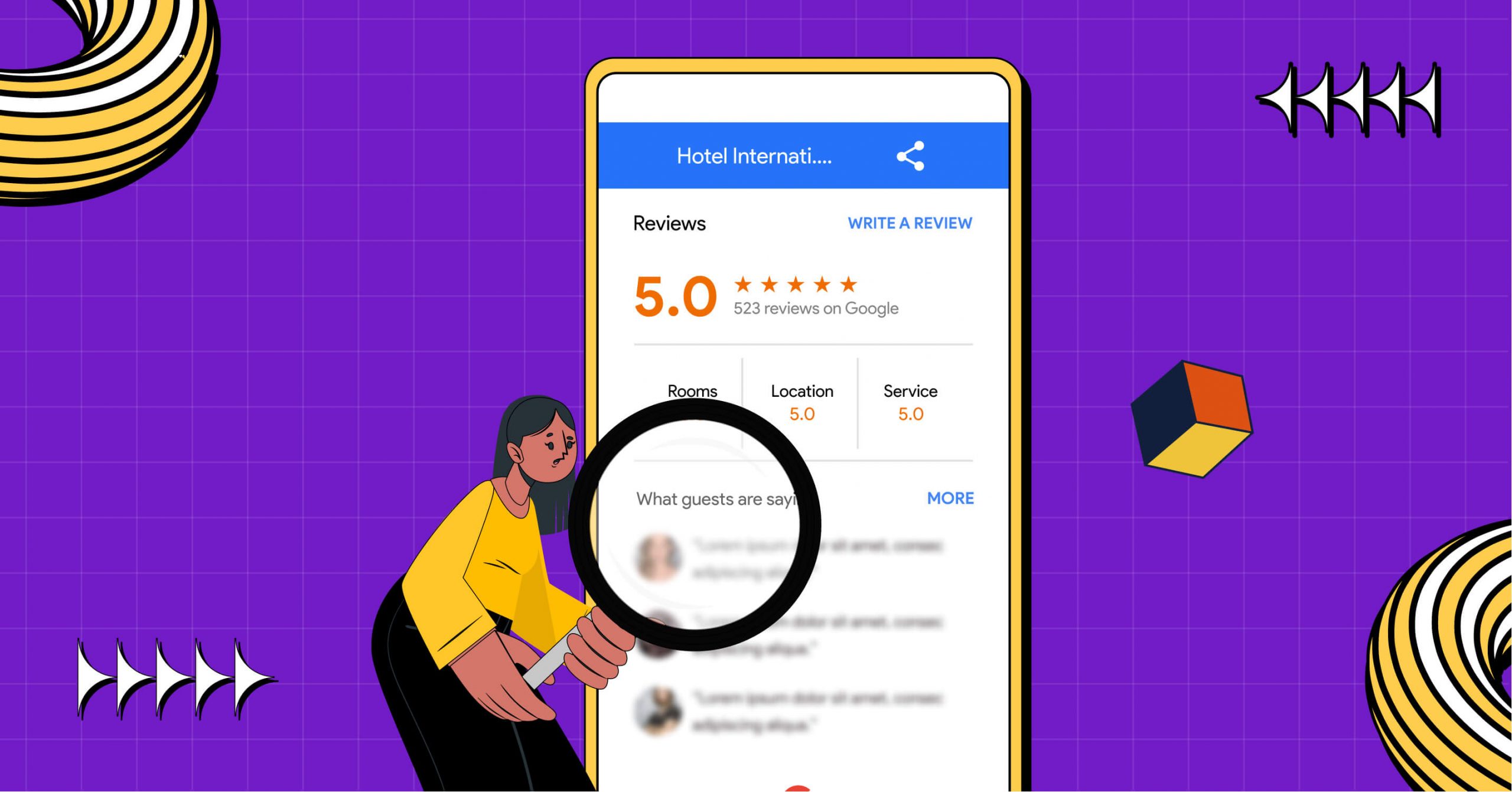 Have you noticed your Google reviews not showing up? If you find your Google reviews aren't showing up or have gone missing somehow, there are some reasons and ways to get them back.
Usually, reviews posted by your users are supposed to appear on your profile automatically. But sometimes it might not go as planned because of some typical or unusual reason.
It could be because of spam, fraudulent, or offensive content, or even because it's you who is breaking the rules of Google's privacy policy unconsciously!
But no worries; let's uncover the reasons behind Google reviews not showing up 2023 and the quick fixes you can instantly take action to resolve in the most possible way.
Let's FIX it!
Why are my Google reviews not showing up?
The issues you are facing with showing your reviews on Google could be caused by your computer and devices.
Or it could be another situation, like the error is on the server side, you can say Google's technical faults are also there.
And one of the most common issues showed up because of not clearing the cache or removing history.
Let's see more details on the common errors that cause your Google reviews not to show up and how to deal with them;
Maybe your Business profile is new on Google
Hold on, is your Google profile newly listed on Google?
Customers may have yet to find your Google Business Profile if your company is new to Google. It's most likely because it has yet to start ranking highly and can be difficult to find.
Also, it's possible that your company address needs to be confirmed or processed by Google. As a result, you must boost your marketing efforts to attract more customers. Because, the more clients you attract, the more reviews you receive!
Fix: If this happens to you because of your new business profile, wait until your Google account is visible to everyone and then ask for reviews from your customers.
Embedded Links in Google reviews
Have any of your reviews included any kind of link in the description?
Remember, when it comes to adding URLs and links to reviews, Google has some straight guidelines. Reviews with URLs are removed nearly immediately.
This is because Google suspects reviews with URLs and considers them to be spam.
Fix: So what you have to do is, if you come across a review with a link that hasn't yet been removed, try to contact the customer and ask them to modify their review to remove the link before Google removes it.
Reviews could be marked as Spam & fake reviews exist
Based on Google's algorithm, Google prioritizes quality over quantity. So, it doesn't take time to remove any spam or fake reviews.
If any of your Google reviews go missing, it could be because the review has been tagged as spam, which has violent Google's review policy on Prohibited and Restricted content. Also, if the review gets flagged as spam by others, Google marks that.
Note that, if your customer's profile seems fake chances are high to get those reviews removed too. Because Google values authenticity and transparency, it flags reviews from accounts that lack a name, photo, and other vital information as fraudulent Google reviews.
We're not sure if you're using any bots or fake profiles to get frequent reviews for your business. If you do, don't forget, it could be threatening to both your business account and reputation.
Fix: Never go for fake reviews, try to win your customers and try to get reviews organically.
Issue from Google's end
Sometimes Google has bad days, too! And this results in making your Google reviews missing temporarily and bugs in showing reviews on Google.
So, what happens behind this inconvenience?
It could be because of changes in Google's latest update or technical glitches. Also, another reason is the high traffic on Google, which could be difficult to handle user queries, especially if the workforce is insufficient to handle the load effectively.
In this situation, it's common for reviews to go missing. Also, customers won't be able to leave reviews and you can't reply to your existing reviews.
Fix: As a solution, you can take certain steps. But first, be patient and wait for Google to resolve the problem on their end. Often, reviews are re-enabled automatically once the underlying cause is resolved. Next, keep an eye on Google's official support forums and announcements for updates on the issue. If the problem persists for an extended period, reach out to Google's support team for assistance.
In the meantime, continue providing excellent products and services, encouraging customers to share their experiences when the review feature is reinstated.
Your Google account/User's account is inactive
There are situations when you could've logged out of your Google Business listing. It's because you might have been unverified your business listing by Google.
If Google finds your business page inactive for more than six months, it will un-verify your business listing. So, keep that account active, and in case you've lost verification for your business listing, regain your verification.
Fix: Save your account from inactive listing by re-verifying your business. Contact Google support as soon as possible.
You Have Duplicate Google Business Profiles or profiles are merged
If you find that you're not seeing Google reviews, one possible reason could be the presence of your multiple Google Business Listings. Your customers might inadvertently leave reviews on duplicate listings instead of your primary ones.
Fix: To resolve this issue, remove any duplicate listings you have. Follow the steps;

1. Log into your Business Profile Manager
2. Proceed to "Manage locations"
3. Check the boxes for the duplicate listings you want to remove
4. Click on "Actions" and select "Remove location"
Moreover, if you and your customers notice that a particular review takes an unusually long time to appear on Google Search, it could be due to the merging of Google Profiles. In such cases, Google usually resolves this matter within a few days.
Reviewers account could be inactive
Occasionally, a previous review may disappear if the customer who wrote it has deactivated their personal Google account. There are various reasons for account deactivation, including the user's own choice to disable the account or violations of Google's terms of service.
Unfortunately, when such deactivation happens, all the reviews, star ratings, and comments posted by those users will be permanently removed from Google, resulting in their loss from the platform.
Fix: In this case, while you can't directly determine if a reviewer's account is inactive, you can monitor the reviewer's activity on their Google profile. If they haven't posted any public content or updates for a long time, it may indicate that their account is inactive.
Your business location has changed
Have you recently relocated your business and forgotten to update the information on Google?
Typically, when a business changes locations, Google automatically transfers all the reviews to the new address on Google Maps.
However, there are instances where this process doesn't occur, especially for businesses like hotels and restaurants deeply connected to a specific locality.
Fix: In such situations, the best step would be to ask for help from Google. While it may take some time for them to process the change, it's well worth the effort to have your reviews transferred to the new location.
To prevent any complications, be proactive in updating your business address on your Google Business Profile. This may require re-verifying your business, but it ensures that your customers can easily find and review your new location.
Bonus: Manage your Google reviews with WP Social Ninja
That's how problems you could face while handling your Google business profile. Apart from that, to manage your business website efficiently with your Google reviews, you can take the help of a social media plugin.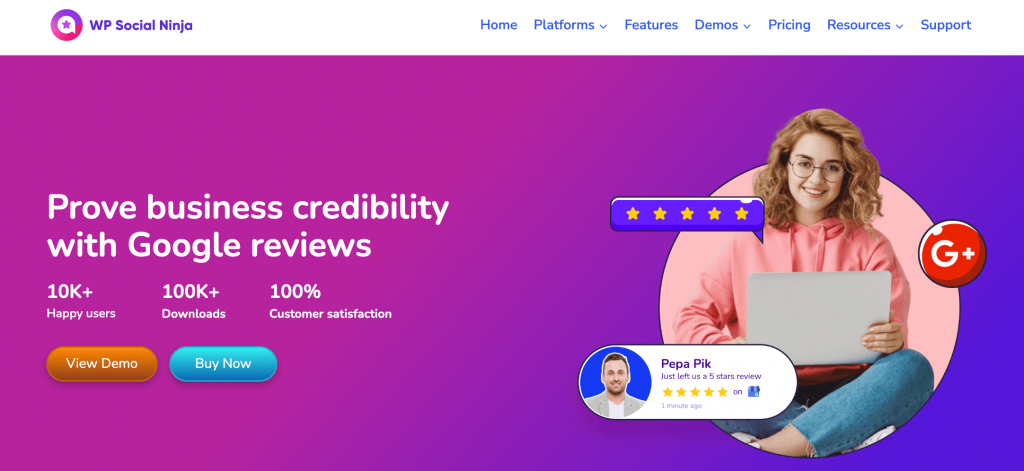 Introducing WP Social Ninja, a remarkable tool designed to assist businesses in efficiently managing Google reviews of any businesses. This feature-rich WordPress plugin offers a user-friendly interface, that will simplify the process of handling your customer feedback and elevating your online reputation.
From the convenience of your WordPress dashboard, you can fetch your positive Google reviews and ratings and add them to your website (Also, hide your negative reviews). You can customize your reviews feed with advanced style settings that organize your Google reviews exactly the way you want.
Last words
Due to technical issues or user violations, it's common to face sometimes Google reviews not showing up. Apart from that Google reviews are the key to keeping up your online reputation and building your brand credibility.
So, end of the day what only matter is how you're dealing with your reviews and giving your utmost service to your customers. Take care of that, and whenever a problem arises remember the above-mentioned solutions.
We hope you would find this article helpful. Feel free to follow us on Facebook, LinkedIn, Twitter, and YouTube channels. Also, join our Facebook community.
FAQ's on Google reviews not showing up
How long does it take for my Google review to show up?
Reviews will appear on Google almost immediately after it's submitted by the reviewer, but some business owners have reported experiencing a delay of 2-7 business days before their reviews become visible online.
How do I enable Google reviews?
To activate Google Customer Reviews in your Google Merchant Center account, follow these steps:
Log in to your Merchant Center account
Ensure that your Merchant Center account is verified and claimed
In the left page menu, navigate to "Growth"
Click on "Manage programs"
Locate the "Customer Reviews" card
Click "Enable" to proceed with the sign-up process
Where can I see my Google reviews?
To see your reviews:
Open Google Maps
Click on the Menu button located at the top left
Select "Your contributions"
To view places you've reviewed, click on "Reviews." To find suggested places for reviewClick on "Contribute"
To share a review, scroll to the bottom of the review, and click on "Share"