9 Real Tips for Mastering Instagram Followers Hacks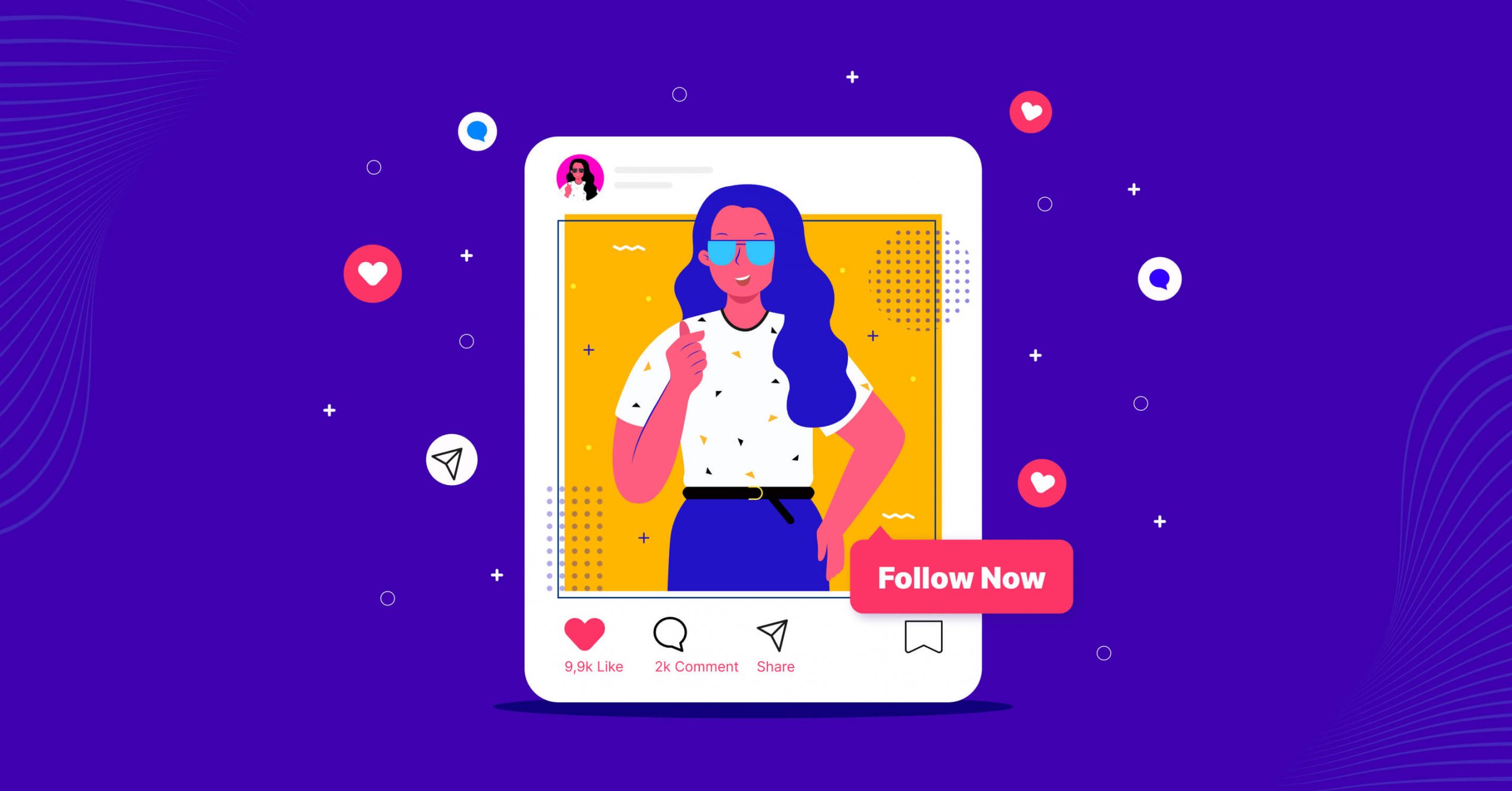 You want to increase Instagram followers fast, and we have something up our sleeves! That's why we have found each other and let's start with this situation!!
Sometimes, Instagram can be a frustrating, confusing, and mysterious place for business. You face many competitors, the market seems saturated, and you might feel like another brick on the wall. It may seem too difficult to stand out.
Now, the question is how to increase Instagram followers among all these odds. Don't worry!
We have cracked the code, solved the mystery, and developed a 9 Instagram Followers hack, which is way too easy to be real!
This article will present everything you need to learn for your follower growth. Let's start.
Never buy Instagram followers
First of all, Do Not!! If you have ever browsed for genuine tips to grow your followers, you might have come across some schemes like getting followers with a small amount, buying 10k/15k followers, etc.
But again, Do Not! When Instagram has over two billion active monthly users (According to Demand Sage), competition becomes a cutting-edged battle. And you might be tempted enough to buy followers.
Just like online reviews, followers should not be bought. Here are some reasons why:
Credibility issues: Higher followers might lure a new audience temporarily but can hurt your credibility in the long run. Fake followers are usually bots and spam and will never like or comment on your post. Hence, it lowers engagement.
Performance metrics distortion: You cannot measure how your target audience connects with your brand when most followers are fake, right? There will be no conversions, and let's not forget that the Instagram algorithm is related to engagements, not followers.
Violating Instagram's policy: Instagram's recent update would identify and remove inauthentic accounts from its platforms. Buying followers will violate Instagram's Community Guidelines and might result in penalties from the moderators.
So far, we can be on the same page about not buying followers! But is it possible to get Instagram followers fast without liking them back?
Yes, it is! Stay with us. We are going to elaborate on the Instagram followers hack!
Instagram growth hacks without following back
"To be prepared is half the victory."
You follow an account, and the account holder follows you back. That's not the way to be prepared to increase Instagram followers! After all, Instagram will let you follow 7,500 accounts max, and we know you want much more than that!
That's why you need some strategic approaches! Yes, we will tell you about Instagram growth hacks, but make sure you have the following preparations:
Right account: Instagram Business and Creator Account let you access the built-in analytics data. To grow your followers, you need information about them. And it's easy to switch to a business account.
Clear goals: Implementing the Instagram followers hack might become a void attempt without an idea of your goals. For example, you might need to target a specific demography or geographical region to increase brand awareness that fits your buyer persona.
Audience insights: From Instagram Insights, you can obtain information like which content they like most, the time they stay most active on the app, where your content is popular, the gender and age of your most engaged audience, etc. This information would help to build an effective Instagram followers hack.
If you have done the groundwork, then the time has come! We are going right into our crucial discussion. Let's unveil some major Instagram followers hack!
How to increase Instagram followers (9 proven hacks)
Welcome to the section you were waiting for! If you have come this far in this article, let's assume you have prepared your profile and yourself. This section will describe the proven and tested Instagram followers hack that can leverage your social selling.
Optimize your profile
Will Rogers once said, "You never get a second chance to create a first impression."
We would like to draw your attention to this quote. Attracting new audiences is difficult when your profile doesn't offer a positive impression of your brand and business capabilities. A properly set up profile bio can make a huge difference.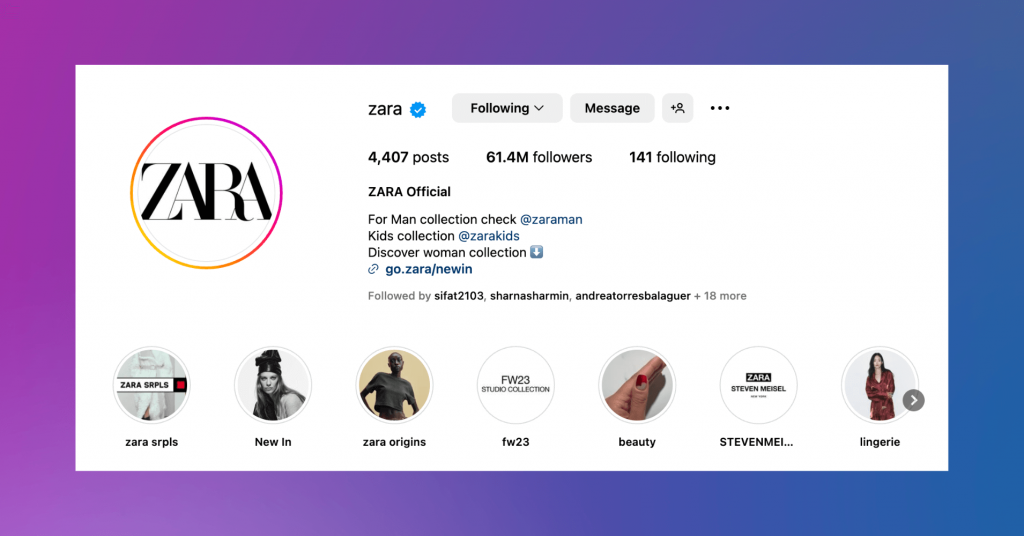 Be precise, humorous, and trendy with your bio. Make sure the bio reflects your business, and you can use the following tips:
Add a clear and resized profile picture using your brand logo
Describe your brand with carefully chosen words and keep things short
Use relevant emojis to portray the brand's character, mood, and emotion
Attach your website URL to make things easier for your audience
An impressive bio is the center of your Instagram marketing. Be thoughtful and precise while setting up one.
Curate your feed and post
Instagram started as a photo-sharing platform, and we all love seeing stunning visuals, right? People look for attractive content; giving them one is the greatest Instagram followers hack!
Everyone is trying to generate aesthetic and attractive content, so you must work hard to get noticed! Create your Instagram wall with a unique theme and original style that reflects your brand or content to outperform your competitors.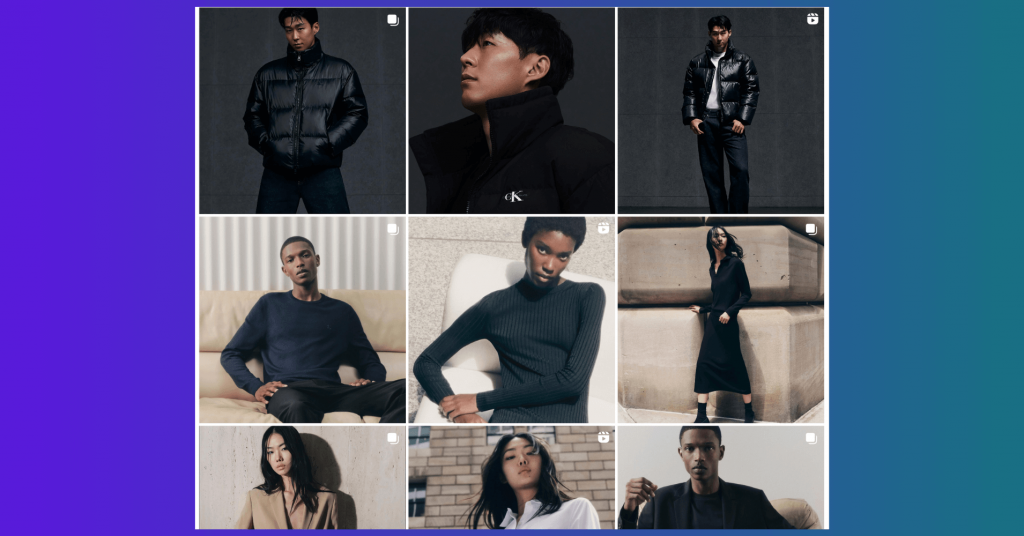 Creating your color scheme and theme is important, but as Instagram is a highly competitive place, do not lose your focus on the quality of your content. Make sure your photos are sharp, noise-free, and focused.
Another important fact is to be creative with your captions. Visuals are important, but adding warm, persuasive, and convincing words can tailor a great story. And great stories build a deeper emotional connection and trust.
If people can connect with what they see and read, they would love to return for a good time. And you gain Instagram followers organically.
Focus on your niche
As the saying goes, "Birds of a feather flock together." So make sure you are caring enough for your birds!
Jokes apart, when the topic is Instagram followers hack, we discuss building a larger community with mutual interests. You can not be everywhere for everyone at the same time. So, it's important to build niche-focused content.
Remember, whatever you are seeking is seeking you. Make it easier for your niche to find and communicate with you. Hashtags can be a great way to increase Instagram followers. Using relevant, trendy, and popular hashtags can make your content more engaging.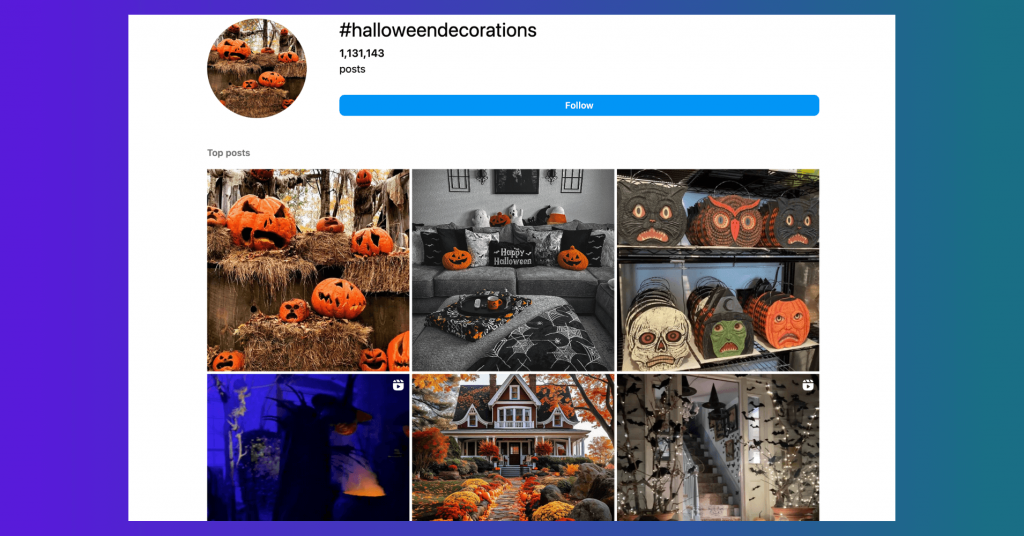 For example, you run a home decor service and have some great ideas for this Halloween. You have taken some great photos, but your audience does not know you, but they do know their interests. They search through hashtags like #halloweendecorations and can find you immediately when you use the same one on your post!
Make sense?
Increase user-engaging activities
Instagram's algorithm promotes engagement more than the number of followers. It doesn't matter the number of followers you currently have! If you want your account to reach a vast audience, focus on the engagement of the existing followers.
Instagram followers hack revolves around two things- user psychology and the algorithm. User-engaging activities hit these two spots simultaneously. Here are some tips for you:
Always reply to the comments on your posts
Go through your followers' accounts and leave suitable comments
Tag your followers to your stories sometimes
Arrange different contests and offer giveaways to the winners
Focus on user-generated content. Throw a challenge mentioning a particular hashtag
You prioritize your audience, and they will speak for you. That's the basic rule. When your account is a comfort zone for the followers, new ones are bound to follow.
Spotlight your product reviews
This Instagram followers hack kills two birds with one stone! Highlighting your product reviews will make your business account credible to new visitors and serve as social proof to boost your sales.
The online business industry stands on trust and belief. And what might be a better option than reviews?!
Whenever a satisfied customer posts your product with good words, thank them and share their post on your stories. Reviews are happy customers saying and marketing on your behalf.
Cross-promote your content
If you are here reading our blog, you must be a conscious business person concerned about your social media presence! We believe you have multiple social handles like Facebook and Twitter, right?
It's a good practice to share your Instagram post on other social platforms, as your niche might be spread among multiple channels!
Instagram has a friendly interface, and sharing posts on other platforms is easy. This Instagram followers hack has two bright sides:
Increase your presence on different social media platforms
Channels new followers from multiple channels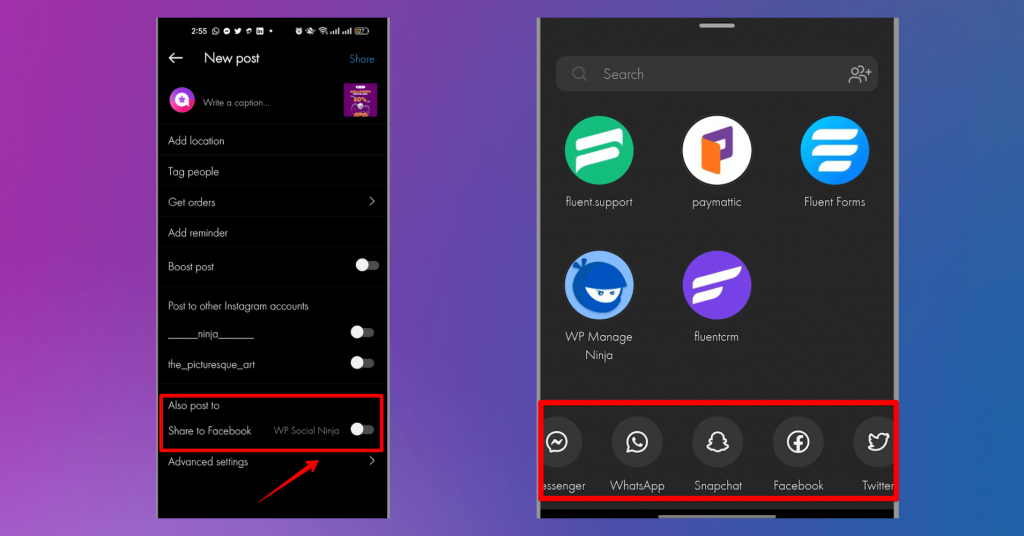 Before publishing your post, you can maintain the following tips:
Mention your Instagram account on your posts
Enable sharing on the Facebook button
Reels, stories, and influencer collaboration
How do you like to spend your time on Instagram?
Let's say you open the app, see the stories above, click one, and then another and another, and there are lots of stories, right? Or went to the reels section, opened one, and scrolled down to watch another and another!!
It's not just you! Reels and stories are highly addictive. They are viewed by the people who don't even follow you! What can be a better way to reach a broad audience? Be sure to make reels and put stories on your profile!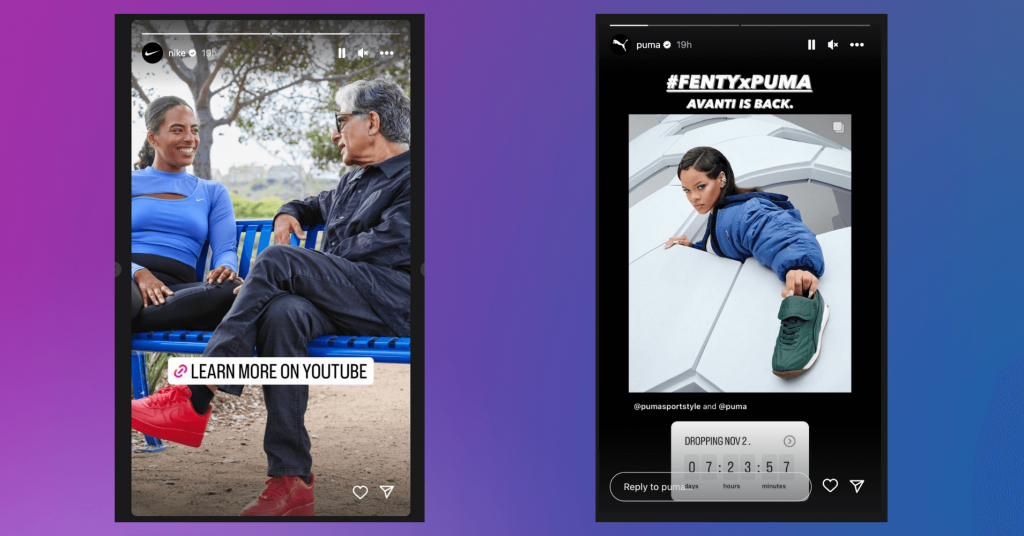 Even the big names are putting efforts into reels and stories to promote their product. So, go big with them!
And do not forget about the influencers! It's a fact that they understand the platform better than any other users, hence rewarded with loads of followers and reach! Influencer marketing is the new normal.
72% of marketers used influencers and celebrities for Instagram marketing, and we cannot and should not deny their influence on our purchase!
Influencer collaboration can be the most effective Instagram followers hack sometimes. If possible, do not hesitate to collaborate with one!
Use analytics data
You can make top-notch content and follow all the above-mentioned tips, but your content may still not get enough exposure! Why?
The answer is timing. This can be crucial as your audience is most active at a certain time, and you can find the best time to post on YouTube from Instagram Insights.
First, click the Insights button on your Instagram profile from your phone. Then click Total Followers. You will find relevant information about your audiences there.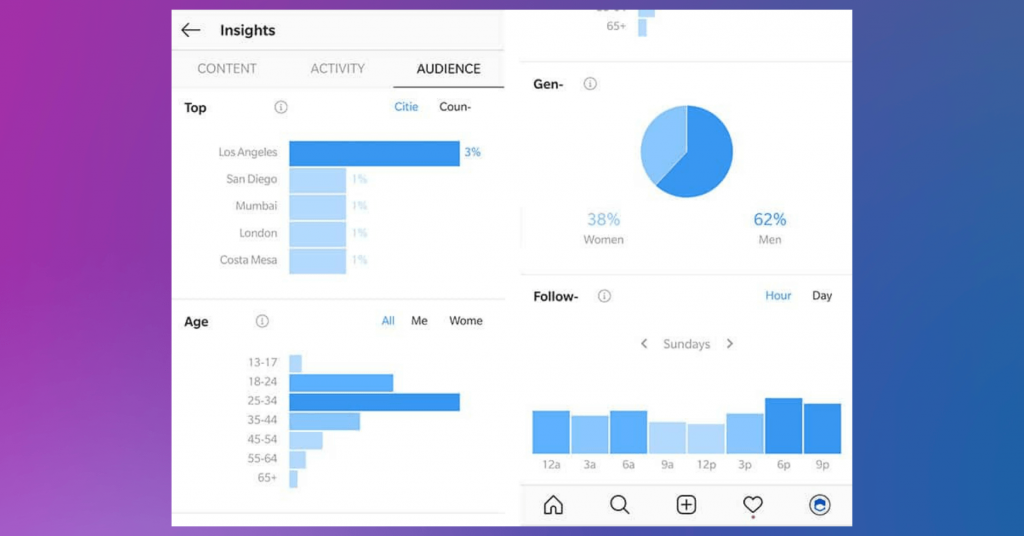 You will get information about the peak time for follower activity. Posting at that time will ensure full engagement; higher engagement means more followers!
Display feed on your WordPress website
Instagram followers hack involves two basic approaches:
Improvise your content and Instagram activity
Channel traffic from different sectors
If you have a WordPress website for your business, connecting with your Instagram account is crucial. When you display your feed on the site, you build trust and credibility with social proof, drive people from your website to your profile, and vice-versa!
On this point, let us introduce WP Social Ninja, an all-in-one social media plugin! You can connect through 30+ social platforms with this plugin, and Instagram is one of them.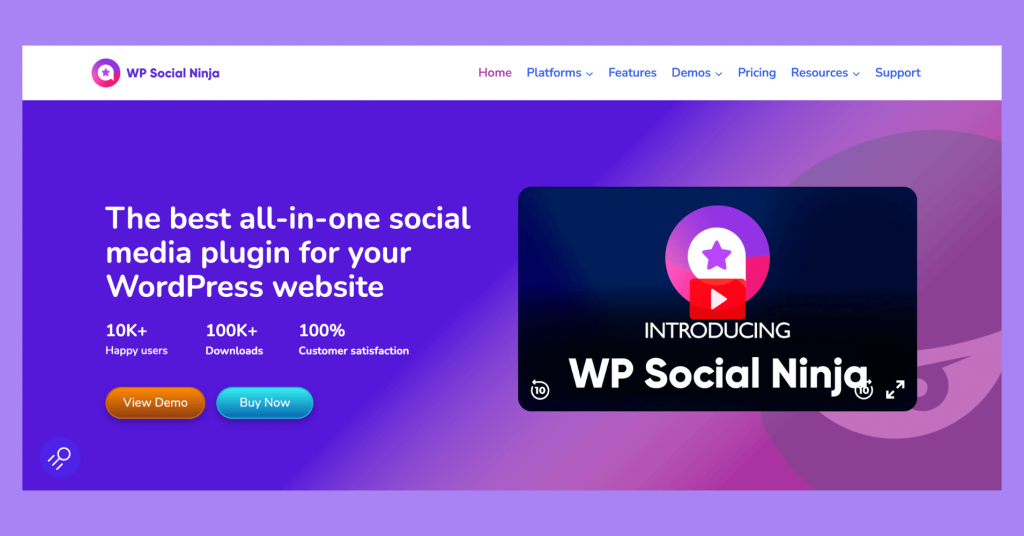 Its Instagram features include:
Add multiple user accounts
Manually connect accounts without a password
Show/hide posts with specific keywords/hashtags
Show likes, comments, and trim words
Custom header and follow button
GDPR Compliance
Not just that, you can display Facebook and YouTube feeds, Import/Export reviews from 10+ review platforms, 15+ chat widgets, and many more – everything in a single subscription.
Win your customers' hearts with exceptional features
Discover how WP Social Ninja can assist you design outstanding customer experiences.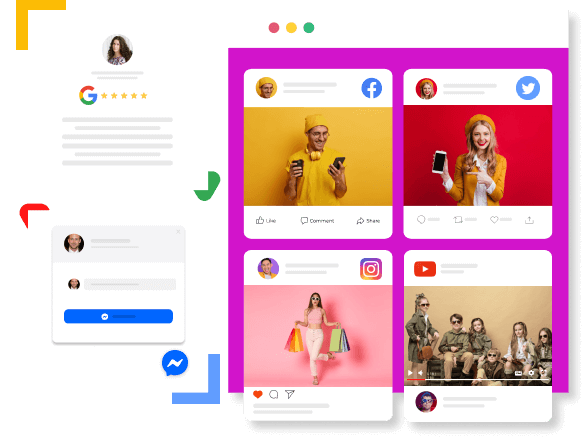 Final words
We are at the end, guys! Hope this article can come to your aid and help you to grow more followers. We have described the most effective Instagram followers hack, but remember one thing.
Never compromise with quality!
Social media is fun and can be cruel to business at the same time. Competitions are high; everyone wants to take the best piece of the cake! But we recommend following our tips and focusing on the quality. Everything should be fine.