Mastering Social Media Feed Widgets (Unlocking the Potential)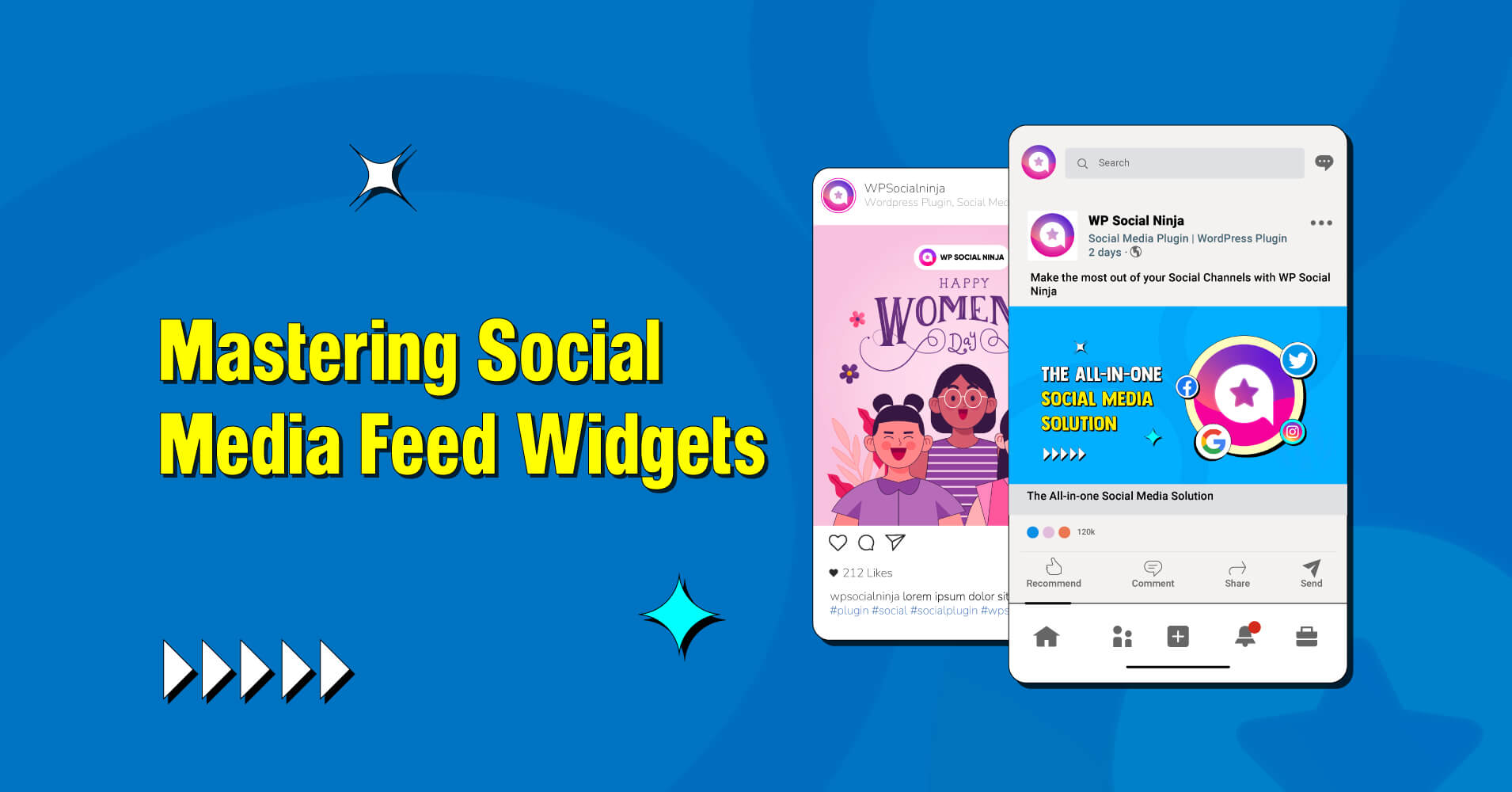 Marketers, are you in search of making fierce online visibility of your business website? If you are, you've just reached the right place!
In today's digital era, online presence is everything when you want to get the best out of anything when it's about getting attention through your online activity and captivating a larger amount of audience.
And here's how comes the necessity of social media feed widgets. No doubt you're active on different social media platforms to market your business, plus you should know that your social media presence is capable enough to boost your marketing 3x better by embedding your social media feeds on your website.
Anyway, as you've fixed your mind to get the social widgets on your WordPress website, there are things that you need to know, and even you might get hassles to get everything on the right track.
In this guide, we'll explore the endless possibilities and the integration of social media feed widgets into your website.
Let's get ready!
What is a social media widget?
Want to utilize the social media accounts that you're running for your business? Imagine your website combines the power of social media, making a captivating online user experience that keeps your visitors more engaged and gets you more sales. That's where social media feed widgets come in!
If you're thinking of making your online visibility powerful, social media widgets are your secret weapon. What if you can effortlessly connect your website to the most popular social channels you're using like Facebook, Instagram, Twitter, and more?
With a social media tool, you can make your website more dynamic with not just the captivating visualization but also can showcase the real-time social media content just right at your fingertips.

With the social media widgets, you are able to seamlessly integrate social feeds, reviews, and showcase reactions that people show with their likes and comments. Moreover, follow button makes your online presence more vibrant.
So whether you're an influencer, business owner, or a social media marketer, embrace the magic of social media widgets and watch how it gets to new heights! It's a window into the ever-evolving social sphere, keeping your audience hooked and connected.
Benefits of social media feed widget on your website
So, if you want to leverage the power of social media profiles, adding social media feed widget is the most beautiful and professional way. This doesn't only bring an interactive dimension to your website, adds a breathing into your brand.
Anyway, to learn more about getting the best out of it have a look at the key points of benefits you can get from social media feed widgets;
By leveraging social media feed widgets, you can effortlessly showcase your latest products, share customer testimonials, highlight industry trends, and foster meaningful engagement. Visitors to your website will be instantly drawn to the dynamic content, creating a sense of authenticity and trust. Additionally, continuous updates and fresh social media content can boost your website's search engine visibility, driving more organic traffic to your pages.
Types of social media feed widgets
While you're deciding to get the advantages of the feed widgets on your website, here are more things to know about the feed types and how they are helping you in gaining results from the specific field.
Social media feeds
Embedding social media feed widgets on your website is a great way to engage with your audience and showcase your brand's online presence. These widgets allow you to seamlessly integrate your social media feeds, such as Facebook, Twitter, or Instagram, directly into your website.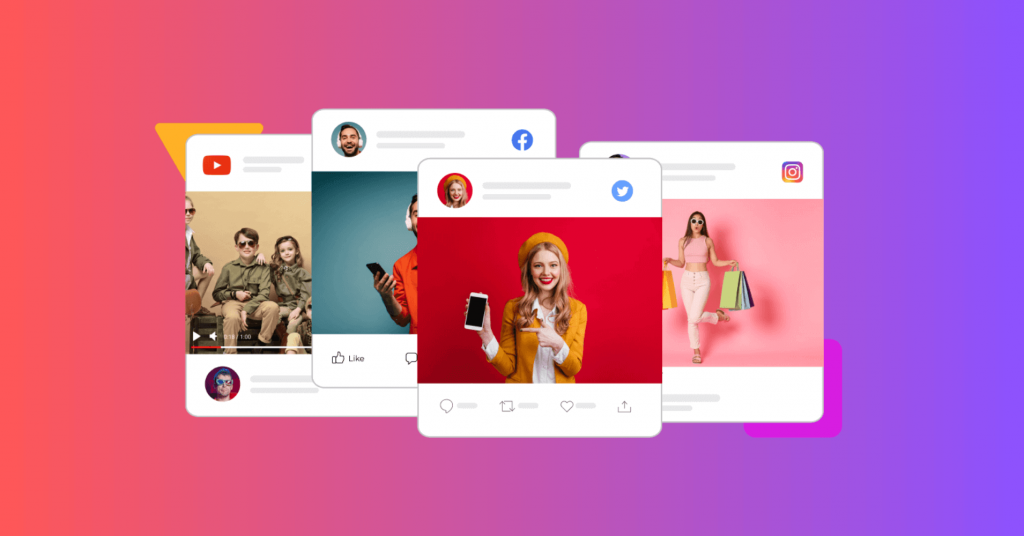 By doing so, you can provide real-time updates, promote user-generated content, and increase overall user engagement. With customizable social media feed design options, you can ensure the widget matches your website's aesthetics.
Additionally, embedding social media feeds enhances your website's credibility and encourages visitors to follow and interact with your social media accounts. It not only keeps your website content fresh, also boosts your online visibility and expands your social media reach.
Hashtag feed
Hashtag feeds have become an integral part of social media engagement and content discovery. By aggregating posts tagged with specific hashtags, hashtag feeds offer a powerful way to curate and showcase user-generated content.
Hashtag feeds also provide valuable social proof from your social media platforms like Instagram, Facebook, and Twitter; showcasing real-time content from customers.
How to Display Social Media Hashtag Feeds on WordPress Website
With this social media feed widget you can display feeds using trending hashtags on different occasions, make your website up-to-date, enhance brand visibility, and connect with a target audience on a deeper level.
Facebook album feed
This social media feed widget offers a visually captivating way to showcase collections of photos on your website or social media platforms. With Facebook album feeds, you can effortlessly display and share your albums from your Facebook account.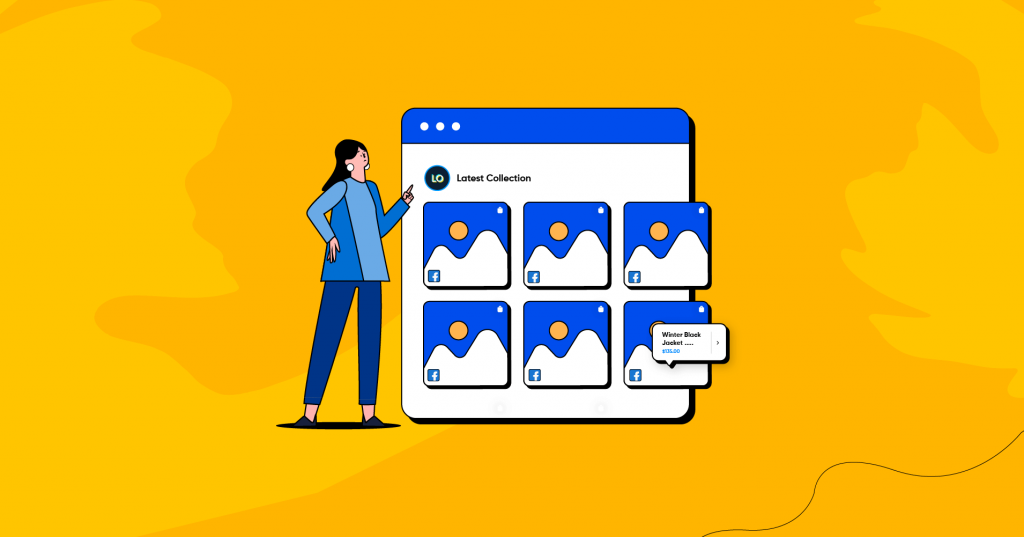 This allows you to highlight memorable moments and your products or service in a visually appealing and organized manner. By embedding a Facebook album feed on your website, you can provide your visitors with a seamless browsing experience, allowing them to explore and engage with your photo albums.
Also, with a Facebook album feed, you can capture attention, spark curiosity, and tell compelling visual stories. It's a dynamic way to share your cherished memories and engage your audience with captivating visuals.
Facebook event feed
Facebook event is another kind of social media feeds you can create from Facebook. This enables you to effortlessly showcase and promote your upcoming events directly on your website.
By embedding a Facebook event feed, you can provide visitors with a convenient and engaging way to discover and learn more about your events. The feed displays event details such as event name, date, time, location, and a brief description.
This social media feed widget helps to create excitement and attract a wider audience for your events. By integrating a Facebook event feed into your website, you can streamline event promotion, increase attendance, and enhance the overall user experience.
Shoppable feed
The shoppable Instagram feed feature revolutionizes the way you showcase products and monetize your website. By embedding a shoppable feed, you can transform your ordinary website into a virtual storefront, allowing visitors to explore and purchase products directly from your Instagram posts.
This powerful integration seamlessly connects your Instagram account with your website, providing your customers with a seamless shopping experience. You can display product images, descriptions, and prices, along with convenient "Shop Now" button that lead customers to the corresponding product pages on your website.
Furthermore, it's a game-changing social media feed widget for e-commerce businesses, influencers, and anyone looking to monetize their Instagram presence while delivering an immersive and convenient shopping experience to their audience.
Social media feeds on websites examples
The above-mentioned social media feed widgets are like friends to your business website if you can get the best out of them. But to have them all on your website you need to take help from a social media plugin.
But if you have WP Social Ninja on your WordPress, you can easily embed social feeds on your website from your favourite social media profiles. Let's see some social media feeds on websites examples;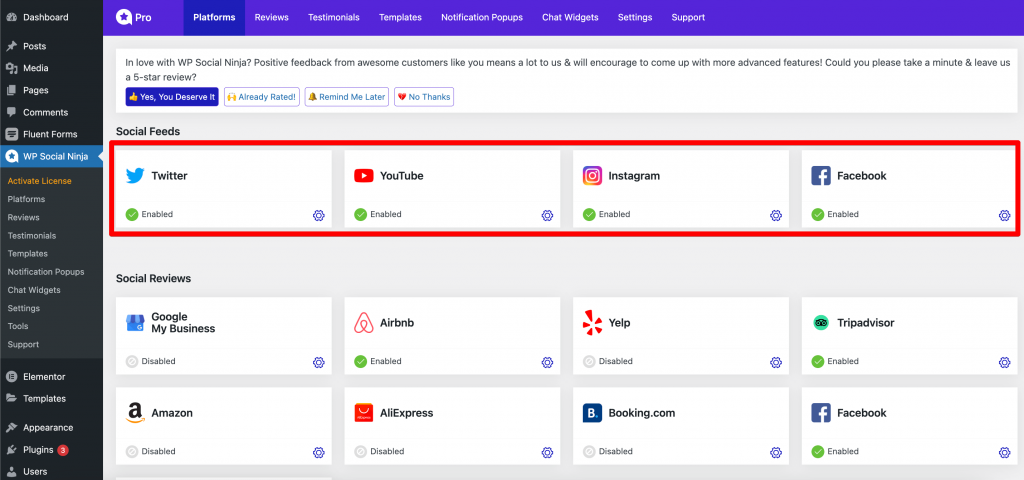 Twitter feed
To create a Twitter feed, first, go to the dashboard of WP Social Ninja; choose Twitter, and complete the configuration process.
Select your account and connect it with WP Social Ninja.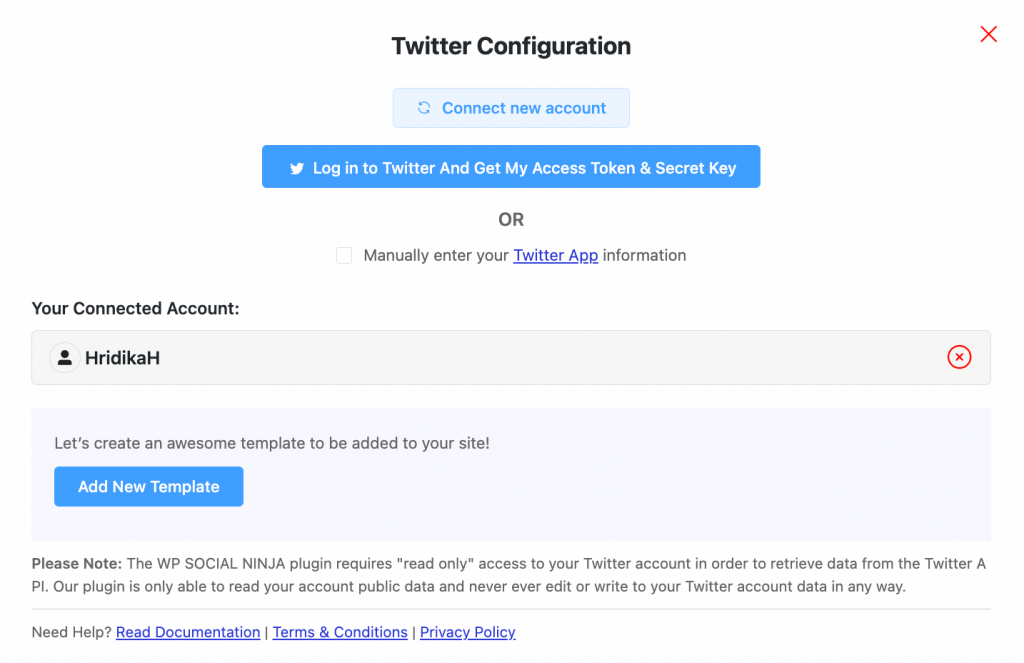 Check documentation for a detailed configuration process.
Once you're connected it will take you to the settings panel where you can customize your template like how you want to display the Twitter feed; the number of posts, choose your favorite layout, organize them according to a specific hashtag, and many more.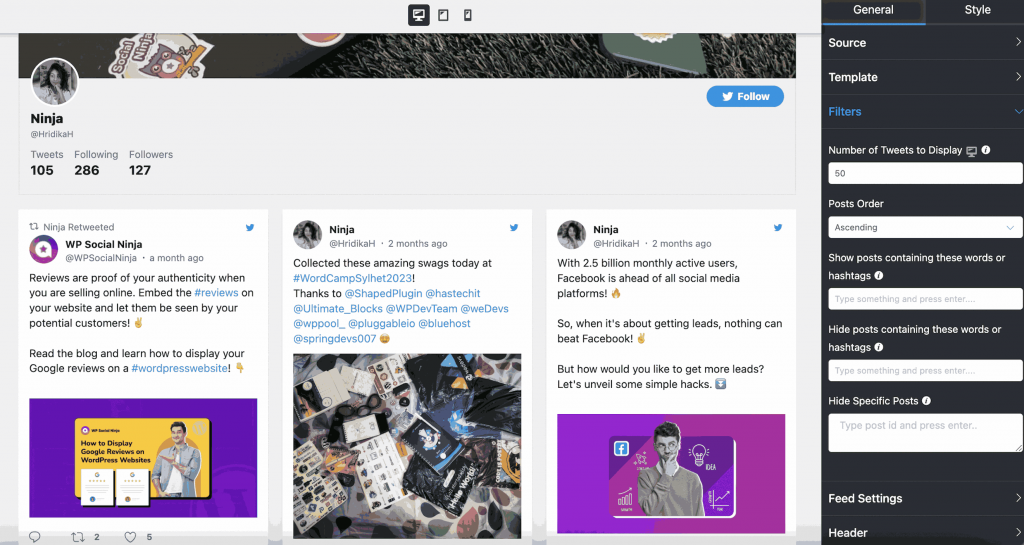 After setting up your feed template customization and styling, save it and get the shortcode. Place it on the page where you want to show your social feed widget.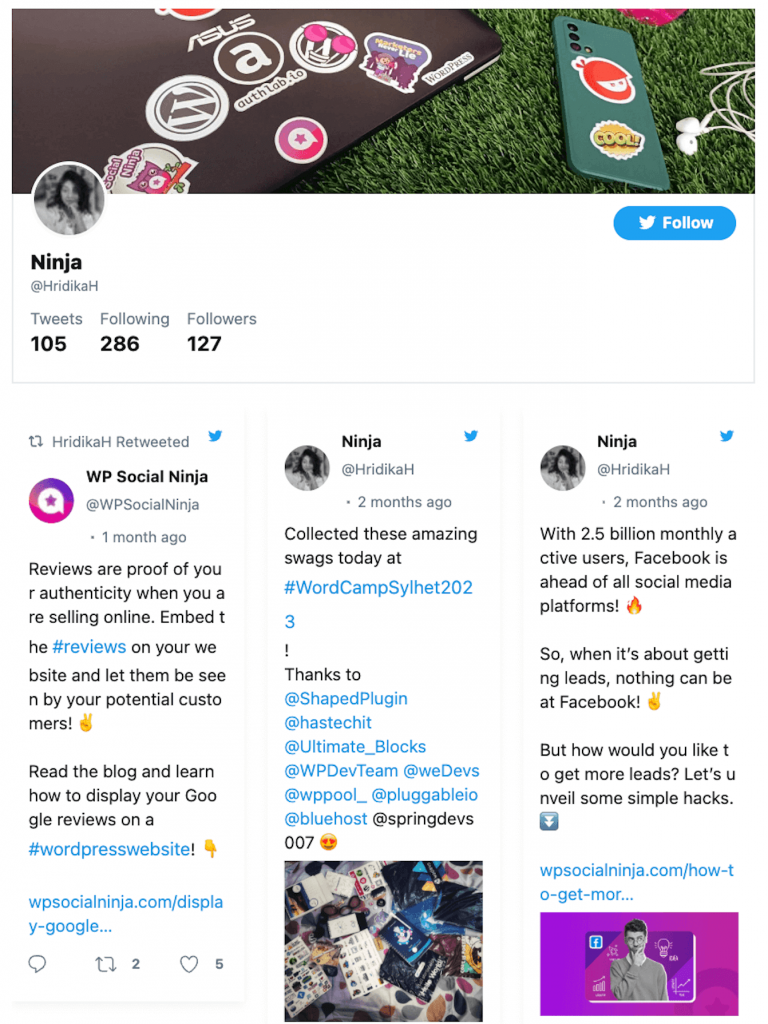 That's how you can have a social media feed widget that shows Twitter posts on your website.
Facebook feed
Similar to your Twitter feed, you can create a social media feed widget with one of your favorite feeds Facebook. WP Social Ninja has multiple customization settings that will let you give a stylish outlook to your Facebook feed.
Just like that, you can have a Facebook feed widget on WordPress website. Now, you can easily encourage your website visitors to become your Facebook followers by displaying your amazing Facebook feed!
Instagram feed
Instagram, is another social media platform through which you can make your website more engaging. With WP Social Ninja, you can embed Instagram feeds from your multiple user accounts or a single account.
From the configuration part, you can select your personal/business account. And also can manually your account.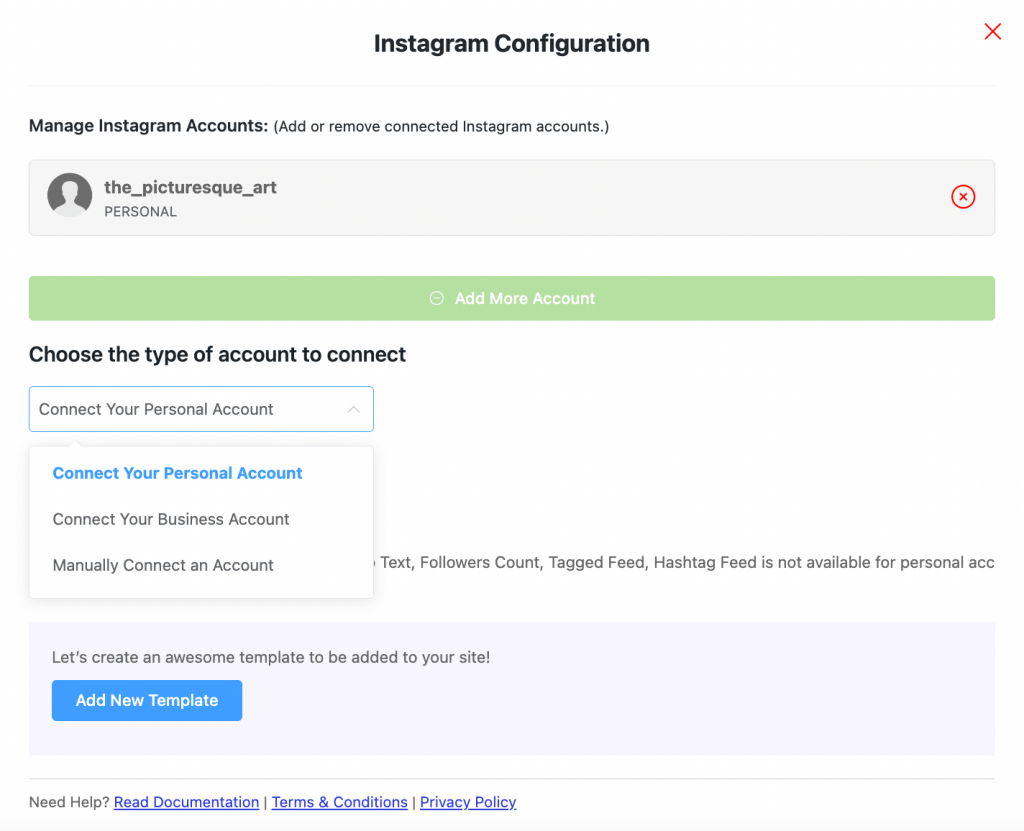 If you find it complicated, check our documentation where you can find it easy.
When you're done, create your Instagram feed widget and customize it with unlimited customization features. Decorate with your Instagram video/Instagram image, or both.
Finally, let's see how you can display a social media wall on your website; a preview of Instagram feed: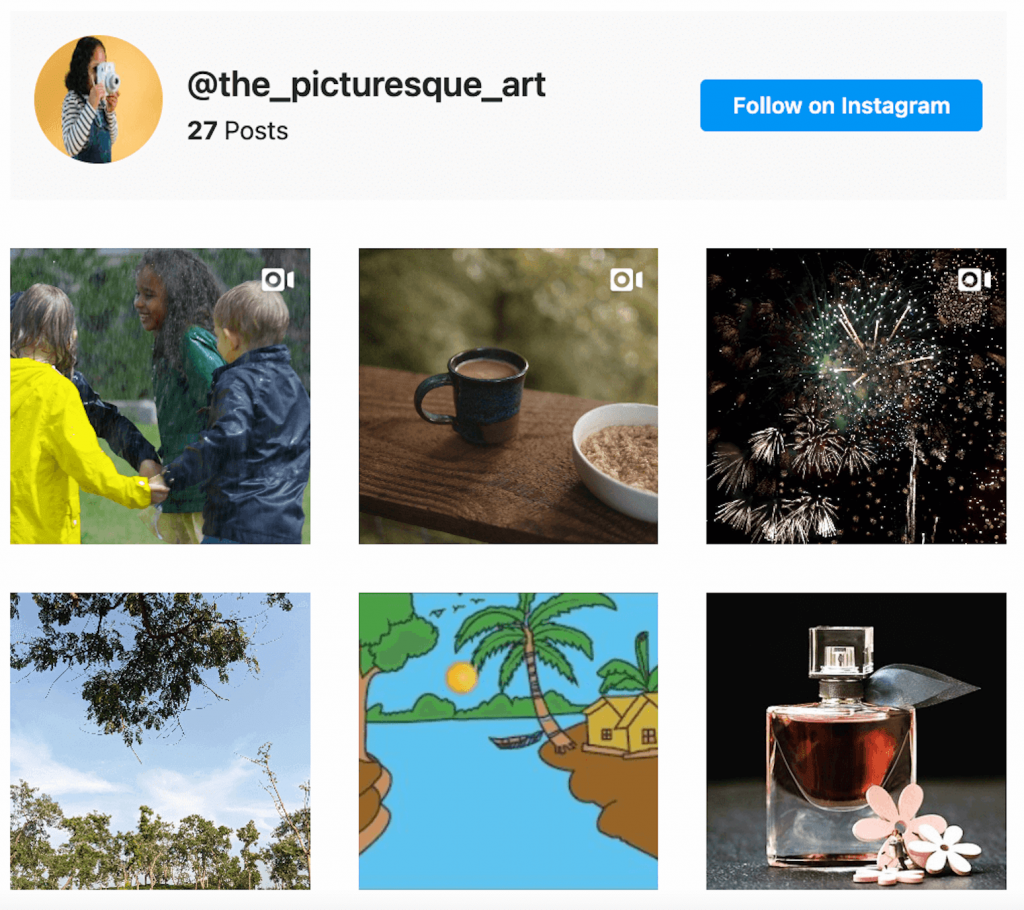 YouTube widget
Lastly YouTube, this platform has won over 2.68 billion users. Clearly, this platform is ahead of all when it's about promoting video content of your products/service through YouTube.
And you can easily bring your YouTube feed to your WordPress website with no effort just like Twitter, Facebook, and Instagram.
Once you have WP Social Ninja on your WordPress website, you're ready to create your YouTube feed widget.
The bottom line
Lastly, social media feed widgets are undoubtedly your best help when you're aiming to get the best from your social media marketing. And to make it worthwhile, WP Social Ninja will make your social media journey easier!
Improve engagement, build an engaged following, and leave a lasting impression because widgets on social media are the key to maximizing your full potential.
Enjoyed this article? Leave your opinion in the comment section and feel free to follow us on Twitter, Facebook, LinkedIn, and YouTube to get more insights.
FAQ
What is social media feeds?
Social media feed meaning it's a stream of content containing social media posts from your social media platforms. ​​You can create a social media feed using WP Social Ninja, and bring your content from Facebook, Twitter, YouTube, and Instagram to your WordPress website.
How do I add social media feed to WordPress?
Install WP Social Ninja on your WordPress website first, then connect your social network accounts. After that, set up your accounts and create templates. Next, copy your shortcode and paste it onto the desired webpage to display your feed.
What is an example of a social feed website?
Social feed website examples can be Twitter feed widgets, YouTube widgets, Instagram walls, Facebook feeds, etc. Or all platforms in one place.