The Ultimate Guide To Social Media Wall | WP Social Ninja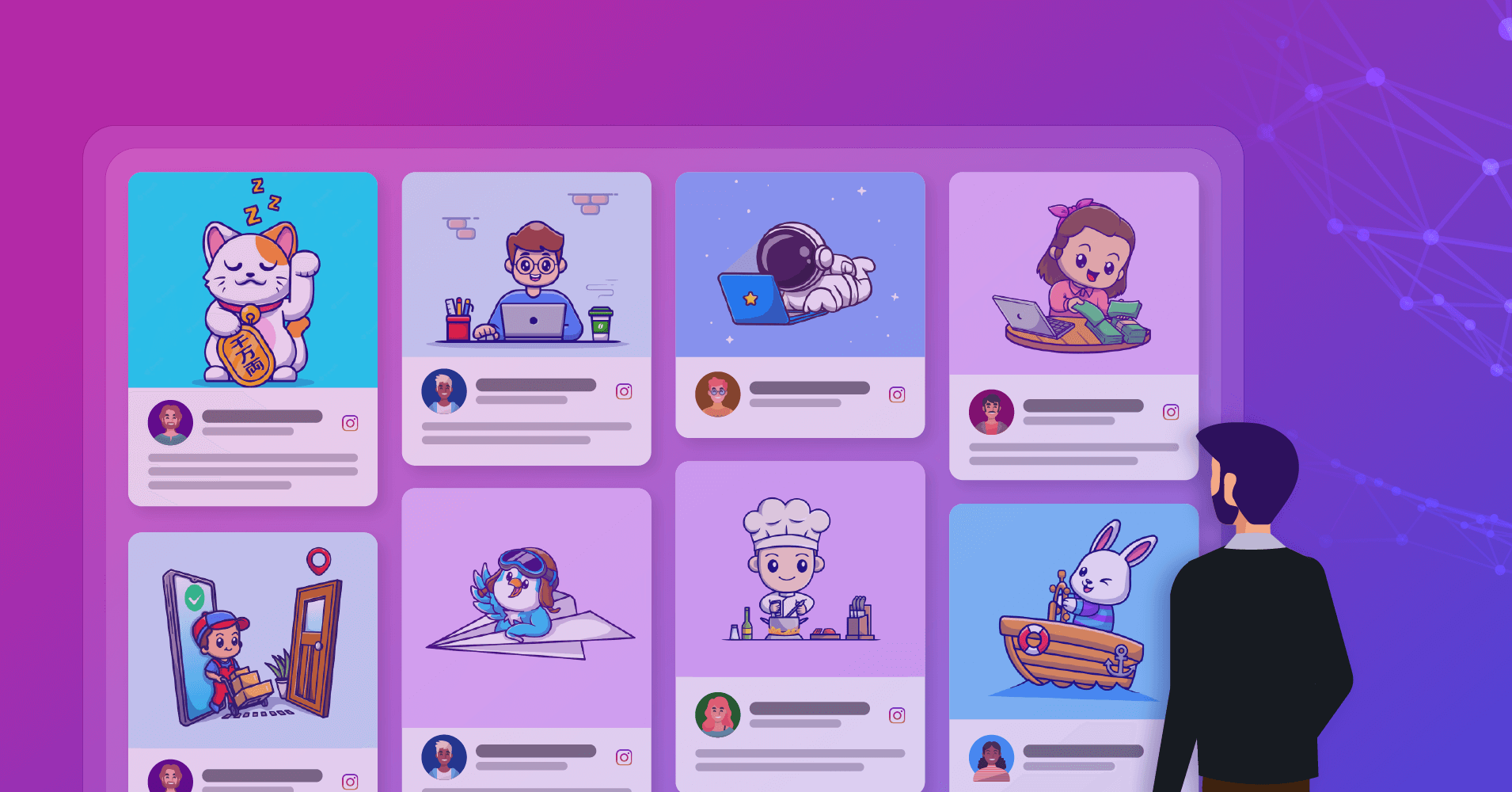 The social media wall is something we all value; hence usage has grown over time. Displaying social walls on your WordPress websites has become the most wanted advertising strategy for savvy marketers. The process helps to improve the social media marketing approach.
Embedding social walls on your website is one of the simplest methods to enhance it significantly. But since it can be a little complicated, we've put together this article detailing the step-by-step procedure for embedding social media wall on your site.
So let's start reading the blog and understanding more about these tempting social media walls or feeds that make your business feel alive.
What is a social media wall?
What exactly is a social media wall? A social media wall is a formation of social media channel posts from various social media platforms. These feeds often contain your content but may also gather content from your users and followers. All of your social media content is collected and displayed in one location.
The social media wall is fully customizable. It gathers and filters information from your social media channels such as Twitter, Instagram, Facebook, and many more. Using the robust feature, you can easily demonstrate your social proof in front of your customers.
Why is social media wall so effective?
Social Media Wall is a platform that lets users control and aggregate material from all major social media sites such as Instagram, Twitter, Facebook, YouTube, and many others to create a social wall. It's very effective for social media marketing. That's why the advantages of using social walls are vast.
The benefits of using a social media wall:
Customize the appearance of your social wall
To show or hide individual posts
Boost customer loyalty
Increase engagement by providing identity to your website.
Improve your search engine optimization ranking
To include or exclude posts, use word filters
Keep it up to date with no effort
How can you benefit from social media wall?
Most business experts declared that showing your social media feed helps increase social engagement and boost your business growth.
Further, brands utilize social media walls to sell their services by providing social proof to support the launch promotions of new products. It also generates marketing campaigns based on hot issues and major events.
However, why did a social media wall allowed to be built? Why are so many businesses implementing social walls in their social media advertising efforts? Here are a few awesome benefits of social media walls.
Gain engagement
With the content exposed to the public, the brand's social media channels' posts or feeds gain engagement. Above all, It will cause the social media algorithm to prioritize the material, increasing the presence of the posts or feeds.
The more people engage with your brand's content, the more organic audiences see it in their feeds. As a result, prospective customers will become aware of your business.
Moreover, you may increase the social media wall by developing and selecting inspiring content. This type of material will help your audience's interest and continue to remain longer on your channels.
Increase sales
On social media, great promotional content has the ability to increase sales. Combining material from numerous social media networks on a social media wall can significantly impact the sales ratio.
More people will notice your products and services, and more loyal customers sticking with your brand. Furthermore, a social media wall displays pleased and satisfied consumers in the form of user-generated or influencer marketing content. Overall, it can boost customer trust in your business. Even this will improve their willingness to buy.
Deliver user-generated content
User-generated content (UGC) is content that both the audience and the brand want. A social media wall for brands displays their work and how their clients value their products and services. There's nothing more rewarding for a seller than learning that their customers enjoy what they're selling.
It is a place where audiences can see that their creative material is recognized and appreciated by other people and the brands they enjoy. As a result, this will motivate them to post more brand-related content.
Boost social proof
In addition, Social proof is developed by maximizing the use of social media by having a positive media wall. Moreover, anything that suggests that your brand's content is popular and receiving an extensive response on social media channels is known as social proof.
Because it shows that many individuals publish contain full about your brand, a social media wall can be used as social proof for the brand. It allows your brand to obtain even more awareness and interest.
Promote hashtag
Promoting hashtags is a powerful mechanism on social media platforms like Instagram and Twitter. Using it alone on social media can help you reach a larger audience.
Furthermore, it displays many people participating in your brand's hashtag campaign on the social media wall. The process will encourage others to post their material with the hashtag. If the hashtag includes your company's name, it can help you gain more attention on social media.
In general, If your company hosts an event, that's a bonus. You may use a large screen to display a social media wall with new images or videos with a hashtag. It can invite guests to join and display their posts in real time.
Advertising space
Social media walls can also be used as an advertising space for events. The content displayed will be visible to visitors, allowing the professional to promote—information about the event, business profiles on social media, and product or service promotion.
In fact, using the social media wall to promote the brand is a growth strategy that results in interaction and, most importantly, engagement! Companies must engage the public and improve their relationships with them.
Increase follower count
On the other hand, use different engagement labels for new feeds, interactivity features, and other ways to increase your follower count. You may also try it out with free social media walls.
Of course, you can't only utilize one platform to create your social media wall. There is a variety of platforms available in the market. We've selected the finest social media wall plugin for your business development in the latter of this blog post.
How to use a social media wall for a WordPress website?
Various tools are available for showcasing your social media wall on WordPress websites. Significantly, WP Social Ninja is one of the top plugins that can help you display your social wall on your websites.
Even the process is simple and user-friendly here. So, if you have a plan to show your social feed, then this social media plugin can be the best option for your business.
Select social media channels and source
When you complete your installation process, you must have to select the social media channel. With WP Social Ninja you will get four different social feed sites. It allows you to integrate Twitter, Instagram, Facebook, and YouTube feeds. The complete list of social media platforms and sources may be visible here.
Now, move to another exciting feature, the feed types. Here, if you want to display your Twitter feed, then you have to select the source. Under the source, you will find the Feed Types, where you can pick your desired types of feeds.
There are different feed types available. This section will offer User Timeline, Home Timeline, Hashtag, or Mention. You may display hashtag feeds or gather different channels' videos and other kinds of content updates.
Embedding Instagram social media wall plugin into your website
A study found that 93% of marketing experts have planned on using Instagram. Embedding an Instagram feed on your website can add an extra push to reach your audience. So if you have an Instagram business account, then you can connect your Instagram business account to your WordPress websites. By the way, you already know that you have the option to connect different accounts.
Win your customers' hearts with exceptional features
Discover how WP Social Ninja can assist you design outstanding customer experiences.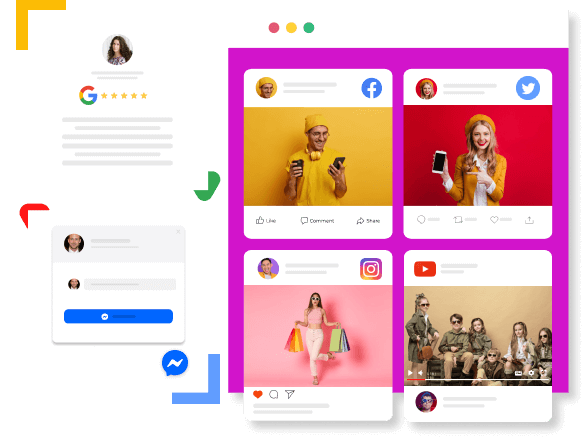 The process of embedding an Instagram account is straightforward. You can connect your Instagram account in three different ways:
Connect your personal account
Connect your business account
Manually connect an account
For the detailed Instagram configuration process, you can also check our documentation section.
Select template and layout type for branding
WP Social Ninja has a robust template type and layout style for branding. It can be a good choice if you want to display your brand and develop your brand image.
With WP Social Ninja there are several social feed and layout types available for your brand development. Let's carefully consider how it seems from the front.
You can see that here we have successfully displayed the social feed from our social sites.
Best social media wall examples
Social media wall can display the major social activities of your sites. Major business and non-business organizations use social media walls or feed plugins for their business sites. So here, we will demonstrate a few websites that used social media walls to display their websites.
Please take a closer look at these social media wall examples from organizations that have nailed it.
New Zealand National Cricket Team: Social sports experience
New Zealand National Cricket Team also display their best social moments on their websites. They have displayed different forms of content—for example, text, images, and videos.
The Black Caps, New Zealand's national cricket team, collects highlights from various social media outlets and displays them on their web pages. The stunning social wall mixes official team updates with reliable news sources, player content, and fan-generated content.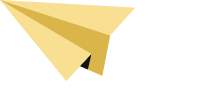 Subscribe to Our Newsletter
Get exclusive social media marketing tips and tutorials in your inbox!
Harvard Kennedy School celebrates graduation
Harvard stepped up to honour its 2022 graduates with the help of a social wall at a time when social contact were most required. The virtual celebration received over 100 individual social media posts using the hashtag #HKSGrad.
Each submission is included on a page that recognizes 2022 graduates on the school's website.
GoPro's social wall increases customer loyalty
Have you ever considered reusing some of the content created by your customers? Brands use different tools to collect customer reviews, pictures, and videos, which are subsequently re-posted in digital marketing channels.
With a social wall developed for supporter material, GoPro Awards boost customer loyalty. Their Instagram account features the most interesting photographs and videos.
Tomorrowland
Tomorrowland created a unique hashtag for its virtual event, and guests to use it on Facebook, Twitter, and Instagram. Moreover, sponsors like Pepsi Max and BMW used the social wall to promote their products and the event.
Tomorrowland's social wall exemplifies how personalized and filtered social material can be. The adverts mixed in naturally with the user-generated material because of the wall's style and feel.
Manchester City
Manchester City is a Premier League club based in United Kindom.
The club has used its Facebook and Twitter accounts to keep updated program announcements, images of students participating in their activities, and more.
Final words
Social media marketing is key to online business promotion and service sales. However, because online marketing depends on client trust, many paying customers are leaving businesses.
Because it is user-generated material that people energetically share on social media platforms opening possibilities for businesses.
Win your customers' hearts with exceptional features
Discover how WP Social Ninja can assist you design outstanding customer experiences.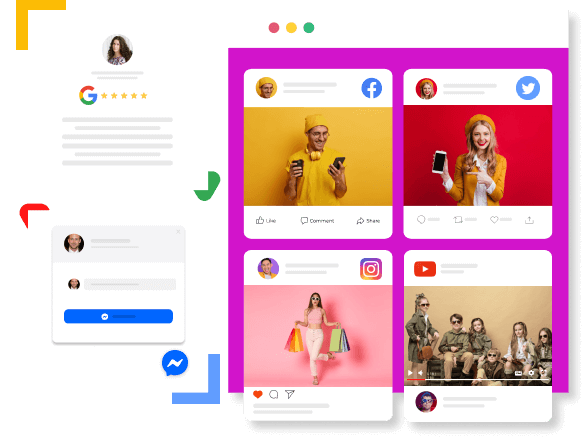 Including social media walls on your website may improve your marketing approaches while gaining potential customers' support through your incredibly detailed website.