Smash Balloon Alternative: WP Social Ninja vs. Smash Balloon Compared (2023)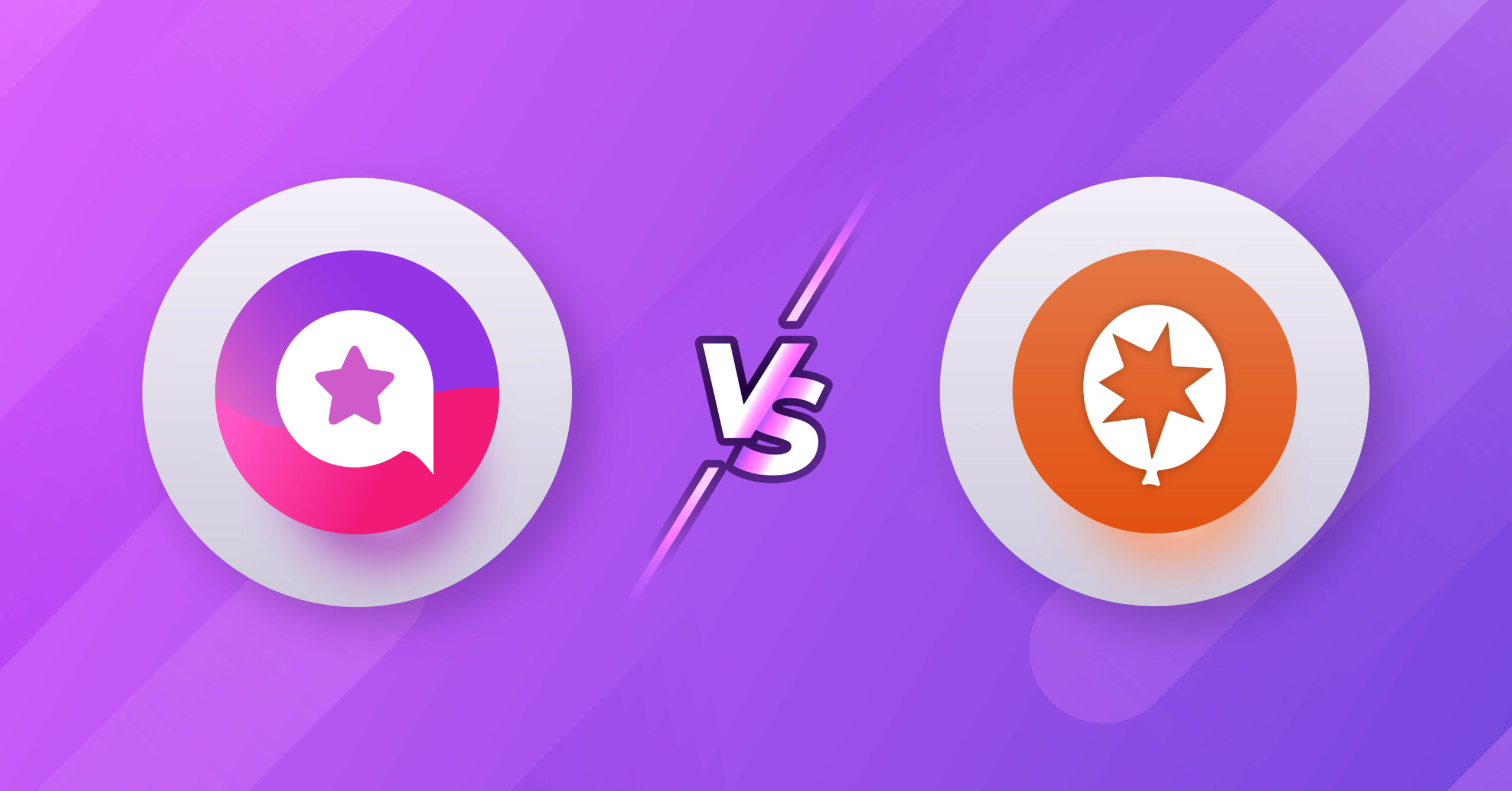 WP Social Ninja is a widespread and valuable social media marketing plugin helping users to connect WordPress websites, show business activities, and boost customer engagement.
There are many other Smash Balloon alternatives available in the market but WP Social Ninja is a well-known alternative and still offers a range of dynamic features with a reasonable price range.
In this blog post, we will try to explore the finest Smash Balloon's alternative the WP Social Ninja and find out the best services they offer for their clients. We will also consider the top features and pricing compared to WP Social Ninja.
What is a social media plugin for WordPress?
The social media plugin is the tool that helps its customers to show their social media feed, display business reviews, and connect chat widgets with their WordPress websites. It even builds their social presence, customer engagement, and definitely sales growth.
The best part is that using the social media plugin allows anyone to customize their social channel with a diversified style and show it on their website.
Overview: WP Social Ninja vs. Smash Balloon
Before starting the comparison, we should take the overview of WP Social Ninja and Smash Balloon. So without further delay, let's check each segment in detail and know the WP Social Ninja and Smash Balloon reviews.
WP Social Ninja
WP Social Ninja, the all-in-one best social media plugin, is not just a social media tool. It's a game-changing plugin with a combination of multiple plugins where its customers can share 4+ social feeds, 9+ review platforms, and 15+ chat widgets to connect with its customer base. Overall, it's a great Smash Balloon alternative.
It can display your multiple social feeds, social reviews, and social chat widgets. Let's see the comparison video about Smash Balloon vs. WP Social Ninja:
Taking care of all the platforms is not an easy job at all. So if you can connect a plugin like WP Social Ninja, it makes your job more convenient and user-friendly for your business, even if it can serve your business intention very fast.
Smash Balloon
Smash Balloon is another social media feed plugin for WordPress. It integrates five WordPress plugins that make it easy to create and display custom Twitter feeds, Facebook feeds, Instagram feeds, and YouTube feeds on your WordPress site. That means it only deals with the feed section.
You can use Smash Balloon to display your Instagram photos, highlight your upcoming Facebook events on your sales pages, show videos from multiple YouTube channels, and much more.
So now we are going to start the method by comparing their features.
Let's look at both in more detail!
Features: WP Social Ninja vs. Smash Balloon
Various features are available on both sides, and every option has unique variations and features. But both brands don't serve their service in the same range. Now let's start with the comparison process, get an overall idea about all the features, and decide which brand is best and well-fitted for your business.
WP Social Ninja
WP Social Ninja is the best all-in-one social media plugin with diversified features. This lightweight social media plugin instantly fetches your social feeds, reviews, and chat widgets.
Moreover, It has 29+ platforms like Twitter, Facebook, Instagram, YouTube, Google Business Profile, Amazon, AliExpress, Airbnb, and many others platforms. It also has Shoppable Instagram Feed, Notification Popup, Testimonial features and many more dynamic features like that within the same price range.
Customizable Social Feeds
Making your social feed customizable with a diversified design is just in your hand. With the help of the WP Social Ninja plugin, you can share your social existence differently. Right now, it has been offering 4+ major and exciting feed platforms, for example, Facebook, Instagram, Twitter, and YouTube.
Using this plugin, you can fetch multiple business accounts in just a few clicks. Even it has multiple layout styles where you can show your display in a different way, attracting your customer more.
Aside from that, under the social feed section, you will get 7+ pre-built templates so you can easily modify the whole design of your social feed. Pretty impressive!
For a better understanding, we have added a social feed features comparison table between WP Social Ninja and Smash Balloon. So you may get a clear idea from the chart below-
Another highlight is displaying a hashtag feed to select specific posts by using specific words. It's a really, very cool feature for all the users.
Moreover, Hide specific posts and videos make this plugin more valuable because all the posts and videos are not for display. So from here, you can show your business such selective posts and videos.
Social Reviews
The social reviews section allows you to boost your brand's reviews to gain credibility and display them to outshine the competitors like Samash Balloon and others. It has 9+ platforms with highly customizable features.
So by adding this plugin, you can show your social reviews, proofs, and recommendations on your websites to get more traffic and user trust for your brand. In fact, you can connect multiple business accounts from your different business channels and show them on the same platform.
Another vital feature is the multiple template option. It makes your reviews more appealing in front of your customers, so show off your reviews from 9+ templates and attract your customer base from a different angle.
Despite that, Social Review has a Filter by Minimum rating. It has five different rating types, so you don't need to show all the reviews. You can just focus on your selective mood, pick all 5-star reviews, and show them off on your website.
You can even generate user reviews to embed on your WordPress websites. For a detailed guideline, we have attached a video tutorial here-
One of the best things is that you now have complete control over your hand, and you can hide or show the visibility of your reviewer's name and image identity.
That's great because you can show it on your site without hampering your reviewers' privacy. You can even set your custom title text for your header part, which makes this much hocking for your customer.
For more features details, you can go through our comparison table:
In fact, social reviews have a few more exciting features. They can integrate features like Notification Popup, where you can show your reviews as a form of notification without wasting the space of your website.
For more details, you check our documentation and video tutorial about the Notification Popup. Moreover, you can integrate Fluent Form with WP Social Ninja.
Social Chat Widgets
You need a stable and user-friendly chat widget feature for better communication with your customer. If you need a better and highly customized chat widget plugin, then WP Social Ninja Chat Widget is the best option for you.
These customized chat widget features can provide support and prompt feedback from your customers to take your business to the next level.
With the WP Social Ninja chat widget, you will get 15+ platforms with extensive customize options. You can personalize your chat widget features like you can decorate your chat style from 4+ template styles, making your widget more lucrative.
Here is the chat widget configuration and overall setting process tutorial video so you can follow this guideline:
Another highlight feature is the customized profile option with warm greeting text. So from here, you can set your complete profile in your way and set a personalized greeting text for your client. Plus, you can set your chat widget styling and chat box position. Currently, it provides 4 diverse positions.
Moreover, you can change the chat icons from 7+ icons to change the overall look. Moreover, you can display a chat popup and customize the total popup system from a vast and diversified setting panel.
Let's take an overall look at key features of the WP Social Ninja and Smash balloon's social chat widget section:
On top of that, the WP Social Ninja chat widget can welcome your website audiences even when you are offline with preset caption text.
Smash Balloon
Smash Balloon is another social media plugin. It has different unique features to present. Here are the significant features you can fetch from Smash Balloon.
Social Feeds
Smash Balloon also offers 4 diversified social feed sections from where you can add as many ads as you want to fetch with your websites.
Now Smash Balloon offers feed options like Facebook, Instagram, YouTube, and Twitter. Moreover, you can add multiple business feeds to a single website.
Customizable Feeds
A highly customizable feed feature can change the whole outlook of your brand, which will help you make or customize your feed section according to your business plan.
So from now, you will have complete command of your feed section. It has a vast customizable option for layout style, color, margin, font, and more.
Innovative caching for speed and backup
Smash Balloon's innovative caching feature can make your social media feeds more convenient because, from now your social media feeds don't repetitively ask social media for data. So it definitely decreases your page and site's loading time.
Even intelligent caching can back up your data. That means if your social media site goes down, your social media feed will still be visible on your website.
SEO friendly
We make everything for customer engagement and sales, so everything will go wrong if your social feed is not optimized and SEO-friendly. So here, the Smash Balloon can do it more leisurely.
As Smash Balloon doesn't use iFrames to display social feeds, it can easily be recognized by search engine bots. It's a perfect practice for SEO and definitely helps your site rank.
Pricing: WP Social Ninja vs. Smash Balloon
We have already characterized the general overview, fundamental features, product support system, and other categories of the two plugins. Now it's time to check out the price tag.
When making any purchase decision, one of the essential parts is pricing. So, let's look at the price comparison table between WP Social Ninja and Smash Balloon.

See the radical difference in the prices. Smash Balloon sells the personal license of either a Facebook Feed, Instagram Feed, Twitter Feed, or YouTube Feed at $98. Regarding pricing, WP Social Ninja is the best in terms of Smash Balloon alternative.
In this price range, Social Ninja offers 4+ Social Feeds, 9+ Chat Widgets, 15+ Social Chat Widgets, Testimonials, Notification Popups, Shoppable Instagram Feed and many more features in the same price range. So, you must pay double or triple if you buy 2 or 3 different feeds from Smash Ballon.
Now that you know why it's a good idea to look for an alternative, you should try WP Social Ninja. It not only lets you embed your social feed but also lets you fetch user reviews and onboard your website visitors with the social chat option at its given price.
You always get more with WP Social Ninja. That's why you get this exclusive plugin now and multiply your sales with the power of reviews, feeds, and chat widgets.
Final words
There are thousands of plugins available in the market but finding the best one is really a very challenging task for a business owner.
We hope this comparison of WP Social Ninja and Smash Balloon assists you in picking a suitable alternative for your business. Now that you know about WP Social Ninja and Smash Balloon, you can determine for yourself which one's the most acceptable.
So what are you waiting for? Go ahead, grab the mystery box and select the Smash Balloon alternative; all of it can be yours! If you found this article helpful, drop us a follow on Twitter and Facebook.
WP Social Ninja
Try WP Social Ninja today and see for yourself!
We hope that you discovered this article useful. If you did, you'd want to check out these other resources-