9 Social Media Christmas Interactive Posts That Win Customer!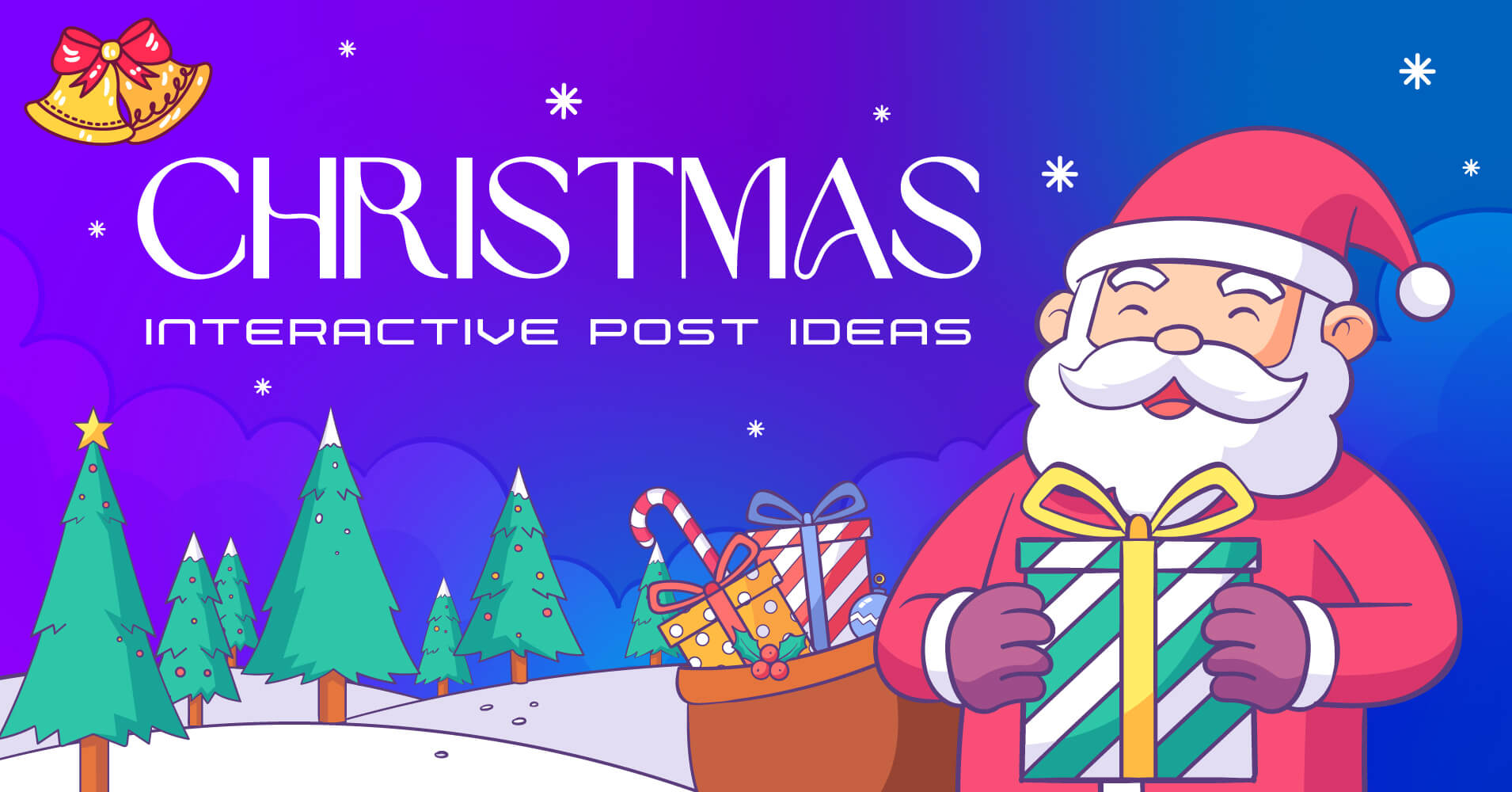 Want to create a Christmas vibe for this holy month? Social media Christmas Interactive posts will let that vibe on in your marketing strategies!
Christmas is the season that keeps everyone waiting throughout the year. And when the merriest month arrives, it's an opportunity for you to shape up your strategies with your social media in the simplest and most effective way.
Well, it might sound intimidating, but if you want to populate your brand, this idea of interactive social media posts will definitely get you success. And the more you can win your customers, the more you are the way to drive your sales!
If you haven't planned your social media plans, we have a list of creative and customer-winning ideas you can use for creating social media Christmas interactive posts.
Let's get prepared!
What are interactive posts?
What do people normally do when they see generic content? Simply look at them, move to another content, and forget whatever is seen after a while.
When it's about interactive content, the fact is different. It's like you are stuck at something while scrolling your feed and can't move forward until you think a bit about the content or respond to it.
If you want to engage your customers with your social media posts, your posts must contain some interactive posts. And if you want to drive sales, then you can get the most with this strategy.
And about user engagement? Social media Christmas interactive posts make this rate much better than anything!
The Christmas season is one of the best times of the year when you can apply this strategy to win your customer by encouraging them to like, comment, and share your posts on social media platforms through your interactive posts.
Social media Christmas interactive posts
No matter how well you plan for your Christmas marketing, without any effective strategy and proper management of your social media, you may not get your desired result.
But we got you!
Anything that can make you viral and make your Interactive posts for social media more effective is right here. So keep scrolling and take notes!
1. Engage customers with questions
Need the quickest option to trigger your customer's attention? Ask question.
Asking relevant questions during Christmas can sparkle up your social media feed. Ask your audience what they're planning, what could be the best recipe for Christmas, the best decorations idea, or anything that grabs attention!
This way, you're not only engaging your customers, also promoting your brand. While asking a question, share your thoughts and content, which can educate your customers and engage them with your social media Christmas posts; like engaging Christmas Facebook posts.
2. Tag-a-friend post
Want more reach? You have the option of tagging your friend.
You can upload different Christmas holiday photos and statuses and invite your followers to tag their friends in your posts.
For example, you can upload any Christmas decoration picture, and with a good caption, write, "Tag a friend you want to share the ideas with," or "Tag a friend you want to spend this Christmas with."
This is an excellent interactive post idea to get higher reach in the Christmas.
3. Christmas giveaway
For promoting a brand or driving sales on any occasion, building the right content strategy is important.
Who doesn't want to get gifts and prizes?
Santa's got a bag full of surprises just for you!🎅

Follow us, tag your loved ones, and turn on post notifications to make this festive season extra special!#Christmasgiveaway #giveaway #TigerFoods #SantaTiger #ChristmasWithTiger pic.twitter.com/Anp2963b5i

— Tiger Foods Limited (@thetigerfoods) November 20, 2023
Throwing some giveaway events can create the buzz of Christmas in your audience and raise brand awareness, besides generating more leads!
More leads mean more sales. So, with your Christmas giveaway strategy, offer your target audience something exciting that can compel them to join the contest. For instance, offer them gifts or free products and invite them to visit your store, follow your social media profiles, like your posts and tag their friends.
4. Start conversation
To get maximum user engagement, start a conversation!
Social media is the best place to start any discussion with the audience. From participating to sharing it with their friends, you can make any topic conversational.
And if you're thinking about the best idea for starting a social media conversation, you have plenty of options to start a conversation with. Start a discussion on any trendy topic, share your Christmas recipes and decoration ideas, and tell your followers to share their ideas too.
5. Christmas meme
Holidays bring fun and joy. Then why not spice up your social media content with Christmas memes?
Besides decorating your social media wall with informative and engaging with others activities, some funny content will give your profile a festive vibe. Even if your brand content is not funny or cheery, Christmas is the time when you can bring a variety here.
Facebook is a great place to apply this strategy and make people more interact with your community. If you want to get the most customer engagement from Facebook, put some funny content this Christmas. Create funny Christmas Facebook engagement posts and get the most responses!
To create fun interactive Christmas posts, you can add video memes, gifs, and meme templates to your Christmas meme posts.
Also, check out the blog: Social Media Memes to Promote Your Business (2022 Memes)
6. Use of hashtags
To make your merry Christmas posts more interactive, use hashtags. Proper use of hashtags can get your posts maximum reach and increase engagement.
At Christmas, whatever posts you are uploading, make sure you're using trending and popular hashtags. Choose the right hashtags to let people find your interactive posts that they are looking for in the Christmas season.

Moreover, along with decorating your social media feed with the use of hashtags, you can do the same with your website. Select the popular hashtags of the holy month and let your website get ready for Christmas according to the hashtags!
Win your customers' hearts with exceptional features
Discover how WP Social Ninja can assist you design outstanding customer experiences.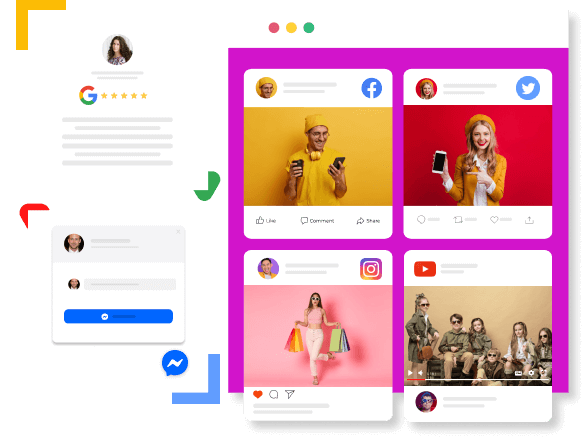 7. Christmas countdown
Want to keep the Christmas hype on? The Christmas countdown is all you need to make this excitement full on!
People are already excited about the full Christmas month. And when the time shows how it's running, the excitement gets doubled among the people. That is why if you notice you can see many brands are applying this strategy in their holiday campaigns.
To make your social media Christmas interactive posts more effective, use the Christmas countdown in your Facebook/Instagram stories or posts, whatever works best for you.
8. Interactive Christmas stories on Instagram
People not only dive into their feeds. After the social media feed, there you have the option for stories.
Social media has several elements to make creative stories. Use Christmas relevant stickers, and create polls and quizzes.
Also, while using stories for social media Christmas interactive posts, post content that people find interesting. Promote your website through the story option by adding your link or Christmas deal post.
9. Photo competition
Throwing an online competition has never gone wrong. What about a Christmas photo contest to make the noise more?
If you've noticed, audiences are more interested in participating in some contests than reading your blogs and showing interest in your social media posts.
Christmas is a time of kindliness and sharing! So here, you can use this emotion and excitement by engaging them with your posts. This one is best for getting the maximum responses from your followers. Also, you'll get the chance to increase the number of followers with these types of social media Christmas interactive posts.
Get Christmas ready with WP Social Ninja
For promoting your brand on some occasions, Christmas marketing is important. Just not for some promotional branding purposes; it helps you interact with your customers in the best way possible through the social media Christmas interactive posts.
However, keeping the Christmas interactive social media posts aside to drive sales through your business website is the smartest thing you can crack in your marketing strategy!
Ask us how to do it? Well, you have the best all-in-one social media marketing tool WP Social Ninja to make this possible like anything else!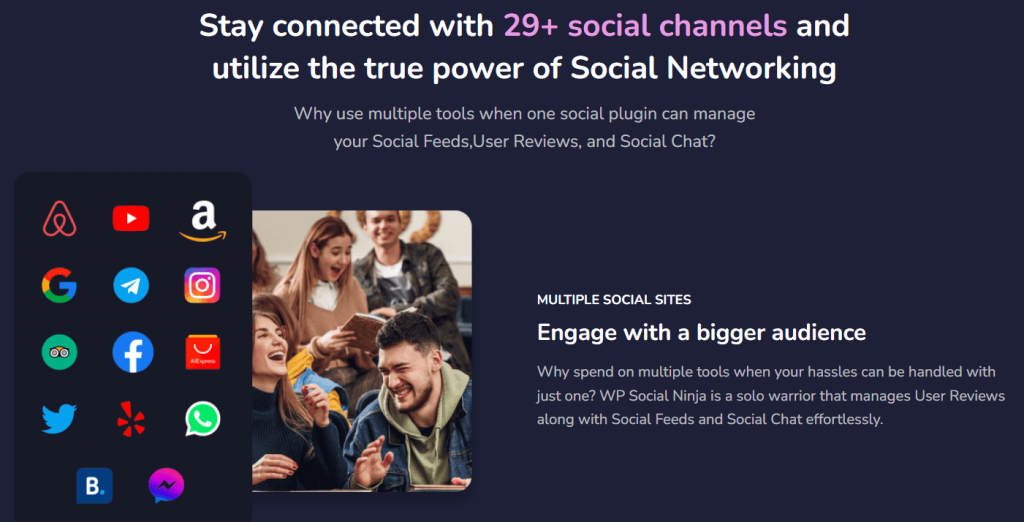 Let your website be ready, too, with your holiday social media posts. You have social feeds; let them display on your website to boost the festive mood! To decorate it more precisely, sort your template feed with the hashtag feed.
Plus, if you're wondering how to handle queries you'll get from customers regarding Christmas offers and support, you have chat widgets that you can place on your website to make it extra easy!
Last words for social media Christmas interactive posts
Wondering how effective the above-mentioned ideas would be? Trust us, that's all! These are the things that you need to know to make your Christmas marketing more worthwhile!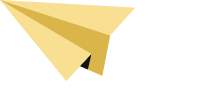 Subscribe to Our Newsletter
Get exclusive social media marketing tips and tutorials in your inbox!
Forget trying every single thing you find others doing. If you just follow those tips and apply to create your social media posts interactive, hopefully, you'll get a big hit this Christmas.
Want to get more details on Christmas social media marketing ideas? Check out the article:
10 Christmas Marketing Ideas for Small Businesses + Examples
Have a cheerful Christmas!