TrustIndex vs. WP Social Ninja: Which is The Best?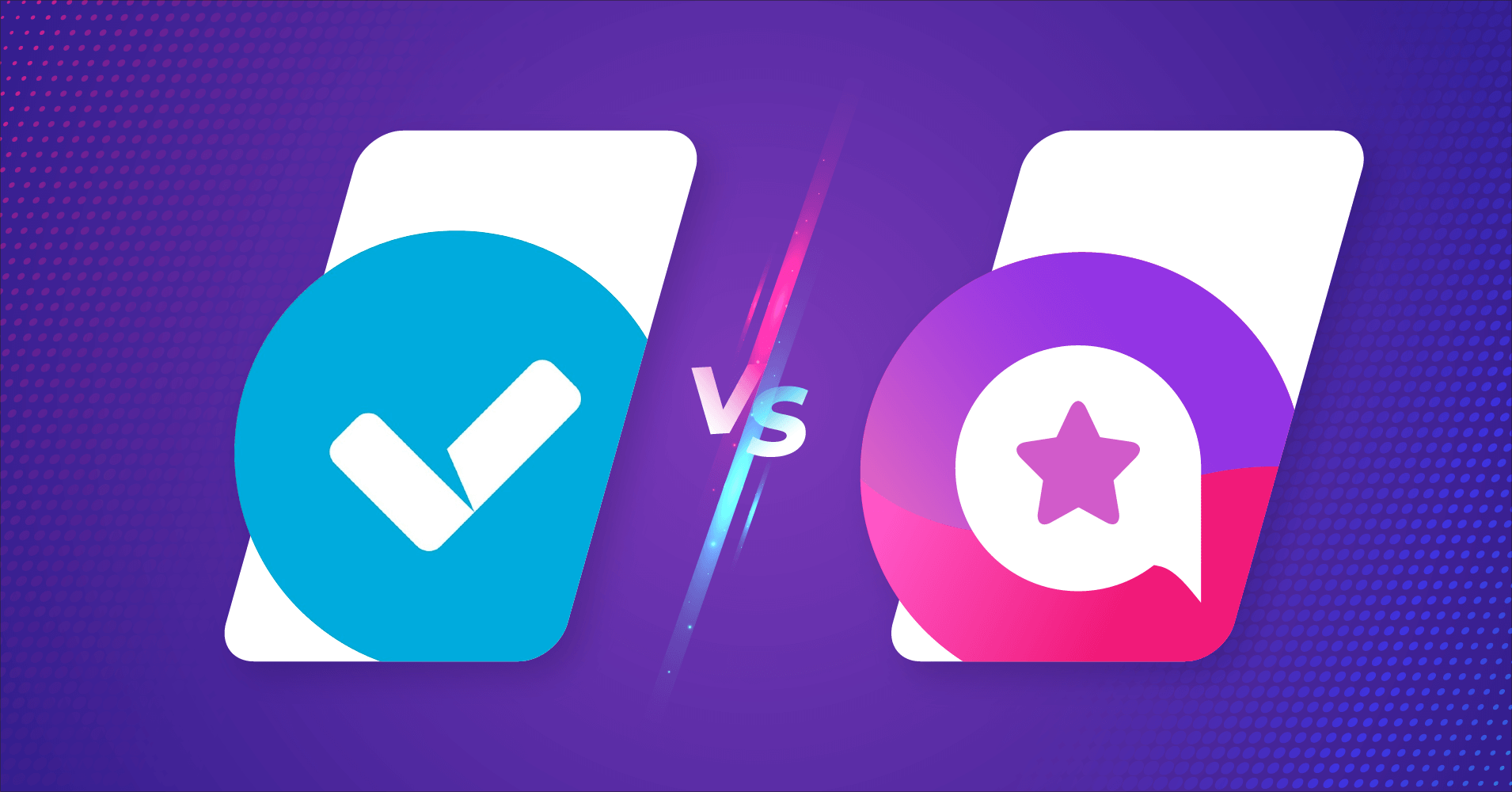 Are you looking for the best alternative for TrustIndex? If then, you are at the right place to see how well WP Social Ninja sums up.
When you look for any social media solution for your website, you'll get more than hundreds of social media tools for managing your social media platforms.
In this blog, we'll compare two amazing social media plugins which are popular for their useful features- TrustIndex and WP Social Ninja. After the comparison, along with knowing details about both tools, you can choose the better one for your business website.
So, let's begin the comparison and find out how WP Social Ninja claims to be the best alternative for TrustIndex WordPress plugin.
Overview: WP Social Ninja vs. TrustIndex
Before we dig deeper, let's have a short rundown of two plugins;
WP Social Ninja
WP Social Ninja comes with plenty of features when it's about promoting a business or brand. You don't have to think about any second social media plugin while having the WP Social Ninja plugin on your WordPress website.
The plugin is associated with 30+ social media platforms; Starting with embedding social feeds on websites and customizing the templates according to your brand or business service, you will get the authority to build everything from scratch. And that too without a single knowledge of doing code.
That's not about only social feeds, the same way you can do with your social reviews too. By embedding your social media reviews to your website, you can catch visitors' attention and convert them into your ideal customer.
Apart from social feeds and reviews, you have social chat widget options where you can ease the support system of your business. It has a Notification popup, manually adding testimonial features, and so on.
Win your customers' hearts with exceptional features
Discover how WP Social Ninja can assist you design outstanding customer experiences.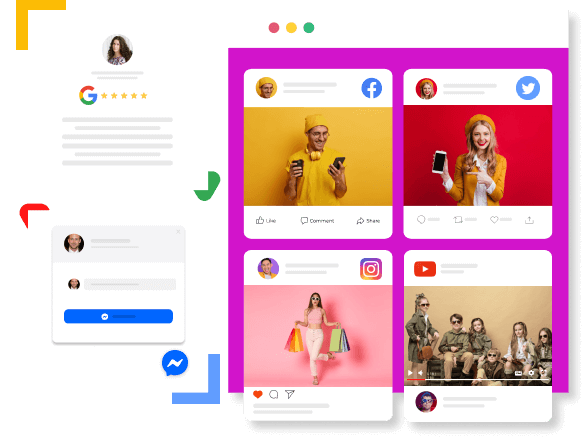 TrustIndex
TrustIndex is an online ratings and reviews platform. It's one of the most amazing social media tools businesses use to improve their sales and SEO by presenting their online activities nicely.
Embedding social reviews is a great strategy for promoting business and improving its brand value. TrustIndex basically aims to provide their customer with this feature.
This social media plugin has almost everything to decorate the preview of a website. For this purpose, it has multiple social media platforms that can combine a summary of those reviews on one page.
Moreover, featuring reviews, it provides beautiful responsive widgets with various layouts and pre-built template styles. Like other well-serving social media plugins, it comes with collecting unlimited reviews. Besides, while fetching reviews, it has a review image generator and adds a company email signature option to present it nicely.
Features: WP Social Ninja vs. TrustIndex
Both social media plugins have some features that make each of them special. Won't you know what the characteristics that beat each other?
Well, let's disclose the details scenario;
Social feeds
Your business profile online may have multiple platforms on social media. But do you know the importance of having those social media feeds on your website?
A large number of people are active on social media now, and most of them are intended to believe the online sources more than anything else. So clearly, even if someone is unfamiliar with your social media presence but finds you on Google, it means you are introducing them to your multiple social media presence.
This has a huge impact on your business; not only in improving your rank on Google and increases user engagement that keeps your customers updated with your regular activities on social media. WP Social Ninja has this solution to make this possible for you the easiest way.
This social media plugin comes with such a user-friendly setting panel that any non-tech users can implement this feature on their website on an easy go. It has the most used associated social media platforms- Facebook, Instagram & YouTube. You can share your content through this plugin that you share on these platforms.
And what's more about the social feed feature? We have two advanced templates for Facebook feeds: Facebook Album Feed and Facebook Event Feed.
If you ask about TrustIndex, they don't have this feature for adding social media feeds on a website. So, WP Social Ninja scores high here for this ultimate feature.
Social reviews
As social reviews add value to your business and say all about your product/service, the best social media platforms keep this in their feature list.
If you ask what WP Social Ninja offers in this section, you will get the most amazing tool in the market. Whether it's an online business on Google, a restaurant profile on Yelp, a travel website on Tripadvisor, an accommodation service on Airbnb, or an entertaining social media platform like Facebook reviews or WooCommerce reviews, you can fetch all reviews from these platforms, and embed them on your website.
Besides, WP Social Ninja has plenty of customization options that allow you to customize your social reviews widget that suits your business profile. Here, with this only one tool, you can make a complete template to add anywhere on your website.
You simply need to choose your platform and customize it with the easy directions you'll get on the dashboard to decorate your template interface. Also, you have options for selecting specific reviews and how your reviews should be on the page.
And about TrustIndex, it's their core feature to display and manage reviews from all of your online platforms. It has beautiful widgets through which you can create and customize them to match your webpage.
As a social review generator, TrustIndex is considered one of the best other social media tools available online. Almost all necessary social media platforms are supported here, and their system has everything for setting up a reviews widget.
So, if you compare WP Social Ninja vs.TrustIndex for this feature, ask who the winner is here. We will say both because both have almost the same working tools that function the same purposes here.
Social chat
Social chat is another feature of WP Social Ninja that beats TrustIndex. Like other essential features on social media, this feature is on the top list.
Because having a social chat widget on your website means you're serving great support to your customers. It shows your dedication to your customers' feedback and the approach to how you deal with them.
From a single visit to a regular customer, anyone has queries about your product or might seek help from you regarding taking your service. Showing a contact widget is the way to show them you're available and always there for your clients.
WP Social Ninja has 15+ chat widget platforms you can add to your website. Apart from integrating your social contacts with your website, you can control your online chat appearance according to your demand.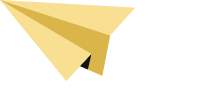 Subscribe to Our Newsletter
Get exclusive social media marketing tips and tutorials in your inbox!
Takeaway: Obviously, WP Social Ninja because TrustIndex doesn't provide a social chat feature.
Testimonials
Just like social reviews, testimonials are equally important to have on your website. Where reviews play a role in making a social proof of your business, testimonials improve your credibility.
When it comes to improving your online business on social media and other platforms, WP Social Ninja does not leave a chance to do that. And here, it also offers the feature of adding testimonials on the website.
The way you get other features of showcasing social feeds and social reviews, without installing any extra plugins, you can create and customize your social media proof by the testimonials you get from your happy clients.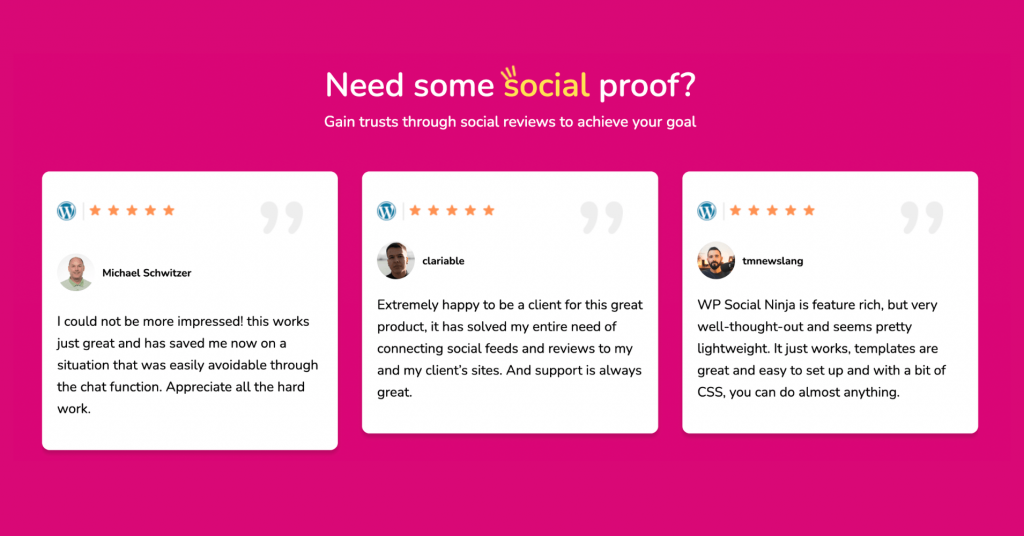 To do that, WP Social Ninja offers easy steps to creating testimonials, including every detail of your clients and displaying them anywhere you want to place in.
On the other hand, TrustIndex does not have that feature; Therefore, the winner is WP Social Ninja here.
Notification Popup
After social feeds, social reviews, social chat, and testimonials, what else does a website need? If you think that's all about the features, let us remind you that WP Social Ninja has more to offer you.
And we are talking about notification popups. This feature may be named as something else for other plugins, but it serves to seize a website visitor's attention by showing the best reviews, that too, not even making them redirect to another page.
If you want to put such a feature on your website, you have to install an extra plugin for your WordPress website. But when you have WP Social Ninja, you don't need to do that. Its Notification Popup feature facilitates the service you would take from any other notification plugin.
What this feature should include, from customizing the best reviews or recommendations to controlling its every setting, you are able to do that.
Lastly, this is one of the core features of WP Social Ninja; TrustIndex, on the other hand, does not provide such a feature. So, it's a win for WP Social Ninja against TrustIndex.
Shoppable Instagram Feed
Another essential feature that outshines TrustIndex is the ability to facilitate online shopping directly on your website, a function seamlessly integrated into WP Social Ninja.
In simpler terms, this feature empowers you to redirect visitors from shop pages, business posts, or social media sales content, providing opportunities to generate new leads and supercharge your business growth. WP Social Ninja's Instagram shoppable feed is your secret weapon for elevating your e-commerce site, a functionality absent in TrustIndex.
Clearly, WP Social Ninja takes the lead in this aspect, making it the top choice in comparison to TrustIndex WordPress plugin.
WooCommerce Reviews
To make this even better, you'll get one more special feature: getting reviews from "WooCommerce," a favorite one for business owners.
This one is among all the other special features of WP Social Ninja, as it has the power to sharpen your strengths for e-commerce success. You can bring your WooCommerce reviews right to your website.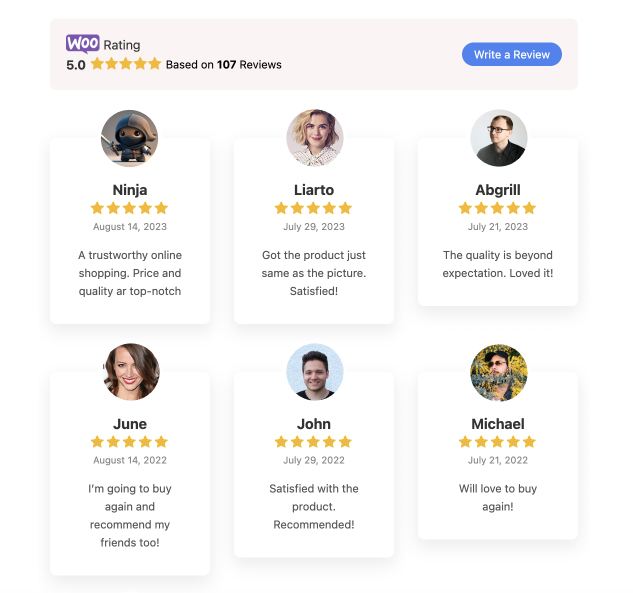 Not only that, highlighting the reviews is also in your hands. With the Notification Popup, you can just do it on any page you wish to grab your users' attention and convert them from visitors to customers.
So, without a doubt, WP Social Ninja takes the prize over TrustIndex. (And if you're unaware of the unlimited possibilities of WP Social Ninja, which we couldn't mention here in detail, there are export/import reviews, Fluent Forms integrations, Custom CSS, and more!)
Pricing: WP Social Ninja vs. TrustIndex
We have enough discussion on comparing the features of WP Social Ninja vs. TrustIndex. Now it's time to check the most important part- Pricing!
Above all the comparisons and the functions, when you choose a plugin, of course, it's a major fact to see before you decide which social media platform to pick, or it's about deciding the best TrustIndex alternative.
Well, let's check the pricing table below:
| | | | |
| --- | --- | --- | --- |
| Pricing: | Single site | Agency | Unlimited |
| WP Social Ninja | $44 | $149 | $249 |
| Pricing: | Single | Pro | Ultimate |
| TrustIndex | $65 | $125 | $349 |
As you can see, both have a pricing plan for basic to premium features. And what it says is that there's not much difference. But if you go closer and compare, you can see the difference; where WP Social Ninja offers plenty of features, TrustIndex is working with only one core feature, but the pricing difference doesn't say it all.
Win your customers' hearts with exceptional features
Discover how WP Social Ninja can assist you design outstanding customer experiences.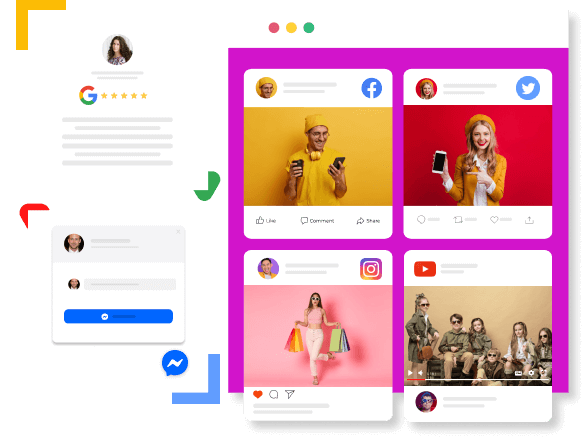 Instead, according to the features, it seems much more than WP Social Ninja. So, based on the features that your business demands, it's wise to see how much you're spending your money. So before you decide, we hope you will consider it wisely.
Our verdict: WP Social Ninja or TrustIndex?
According to the above study on the TrustIndex alternative, it seems that it was not a tough competition between the two plugins. And we hope you got this too!
TrustIndex is undoubtedly a popular and trustworthy social media plugin in the market for its service through various platforms and settings options. For anyone who wants only a social review plugin for their WordPress website, TrustIndex is a good choice.
And WP Social Ninja is an all-in-one social media plugin; whose purpose isn't limited to serving only one thing but to complete all wishes of a website that needs an ultimate social media solution. It's a package of all social media features that anyone imagines getting from only one plugin rather than installing multiple plugins.
Furthermore, the comparison wasn't so complicated that we got confused about selecting one of them. Still, if there's a question, WP Social Ninja or TrustIndex? The answer is always WP Social Ninja.
When you got a lightweight, user-friendly multi-purpose serving helping hand for your website, that too at a lower cost compared to other plugins, what is the need for another thought?
WP Social Ninja is always a winner here!
The bottom line
Still confused? If you are, then using WP Social Ninja is a must-try for you.
Choosing the right plugin for managing your WordPress website's social media platforms might be challenging. That's also in the marketplace is not a simple job either, in the ocean of available social media plugins.
But, if you're here, consider that you just got introduced to the best social media plugin. One plugin with the unlimited benefits that you ever wanted for your WordPress website!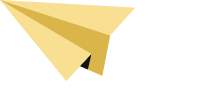 Subscribe to Our Newsletter
Get exclusive social media marketing tips and tutorials in your inbox!
Let us know your thoughts about this, and keep yourself updated with WP Social Ninja through our Facebook, Twitter, and YouTube channels.